Photos By: Chelsea Fuss
Handwritten paper goods can add a charming touch to your wedding decor. Plus, they are inexpensive!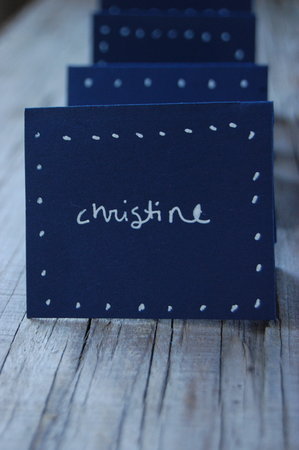 Grab some card stock, a paper cutter, a white pen, and some friends to help!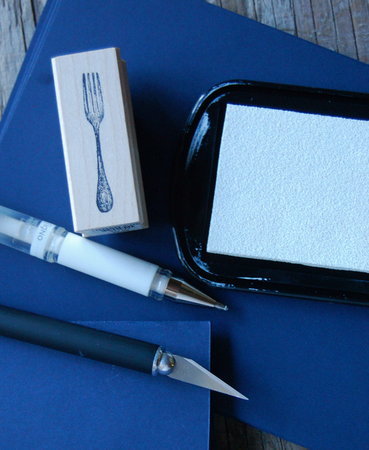 Cute stamps also add unique touches to your paper place cards and table numbers.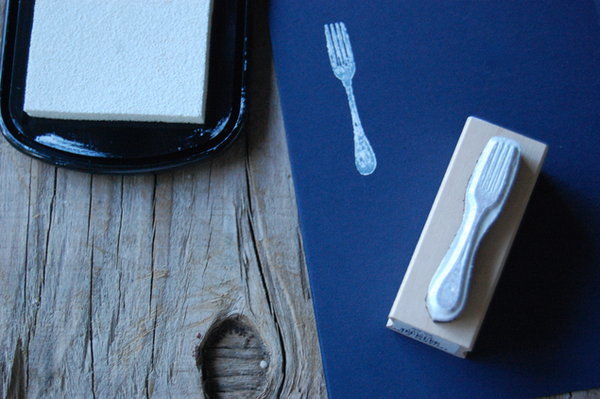 Use a paper cutter or x-acto knife and straight edge, to make sure the edges are nice and straight. Have a rag handy, sometimes the white ink can be a bit messy.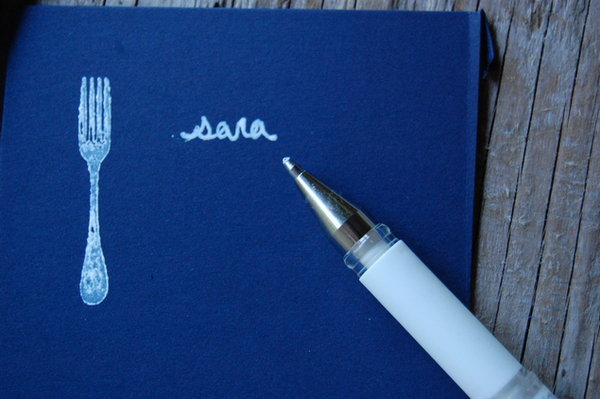 For the menu, we used white ink, a stamp and a white pen.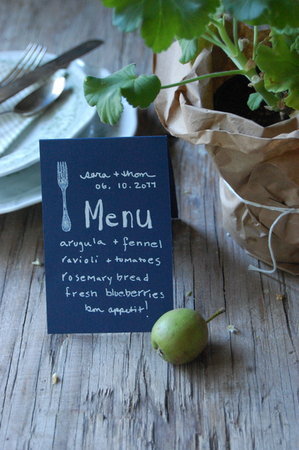 For the table numbers, we used a fold over card, a hardware store stencil and a white pen.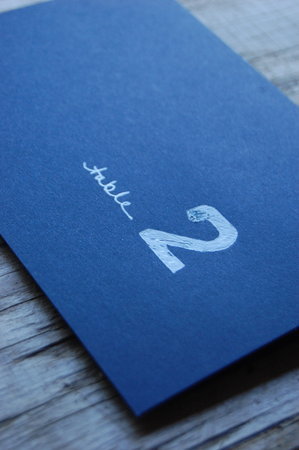 A Tip: Practice the handwriting you want to use on a separate piece of paper before decorating all the paper.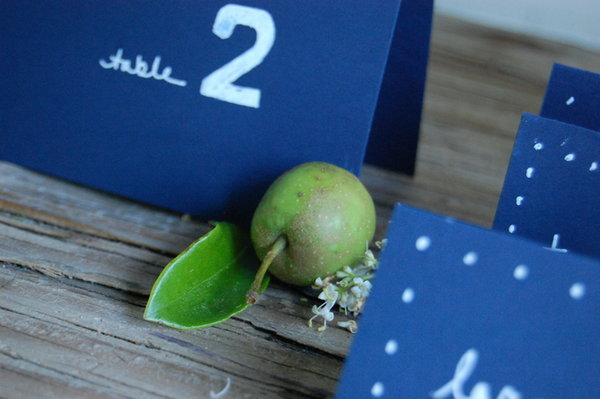 Simple floral arrangements and fruit make this setup adorable.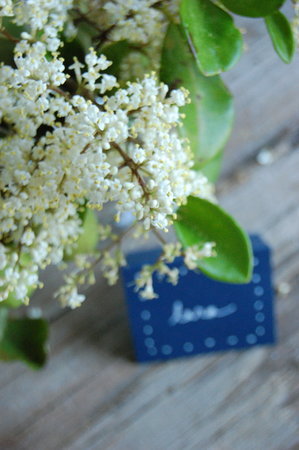 There's something so personal and sweet about handwritten cards.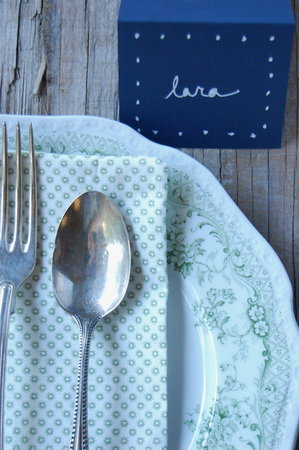 Voila! Your table setup is complete - and gorgeous!