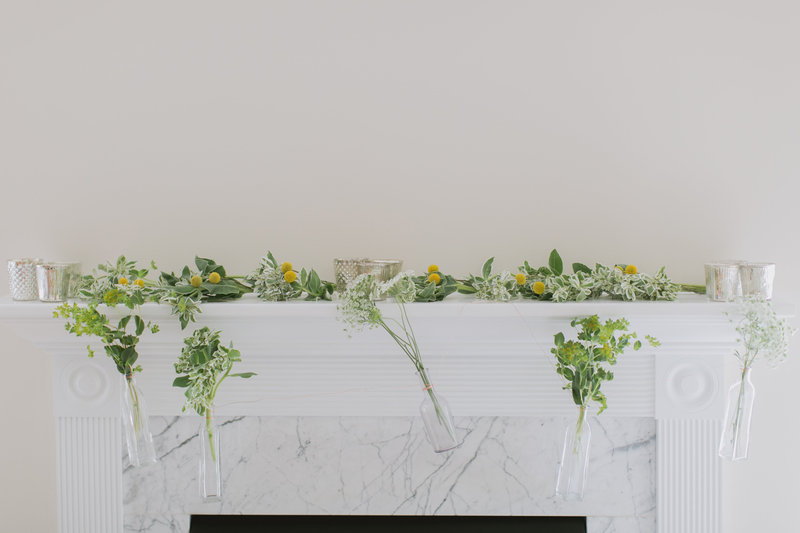 This is the perfect floral DIY for the décor at a wedding reception, dinner parties, baby showers...the list goes on!
Ingredients:
Bud Vases
Wire
Scissors 
Flowers (I used Bupleurum, Queen Anne's Lace and Snow on the Mountain)
How To: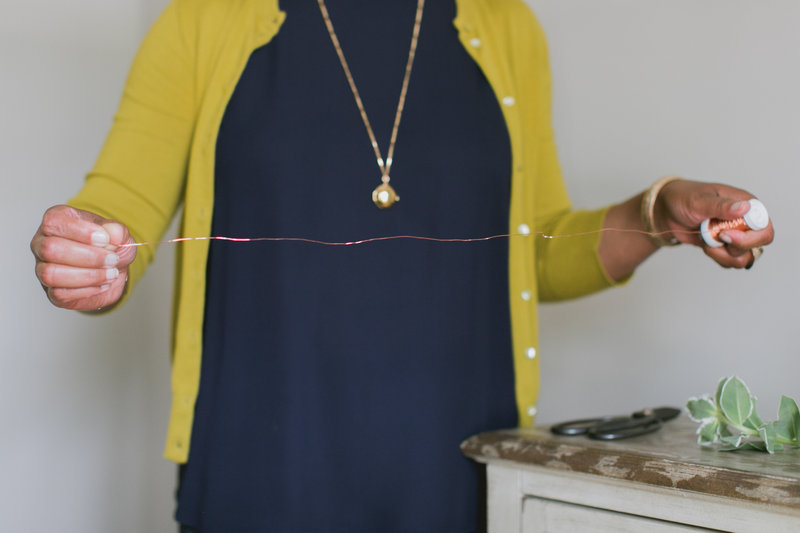 Step 1: Extend the wire about 12 inches.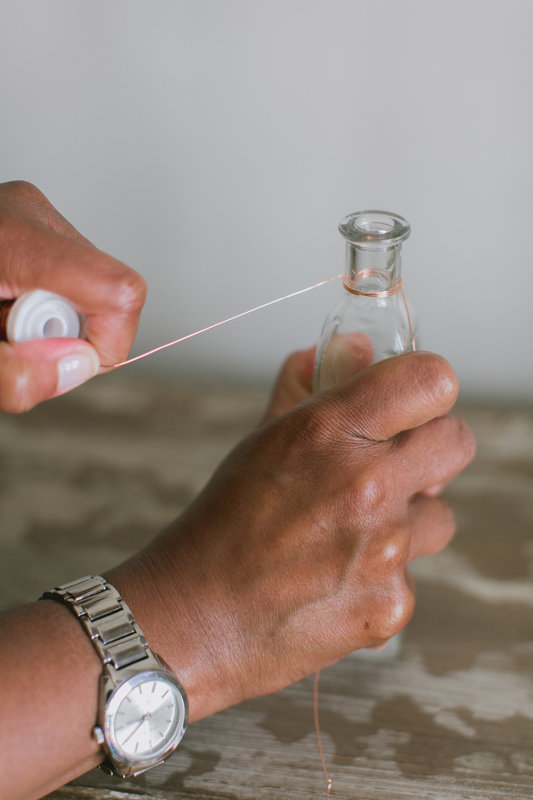 Next, wrap the wire around the top of the vase 2-3 times and pull it tight.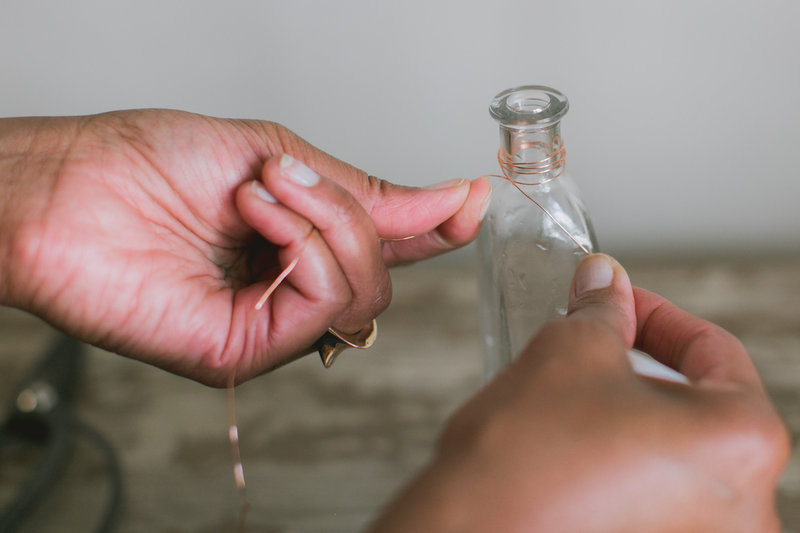 Now, criss cross the wire 3-4 times.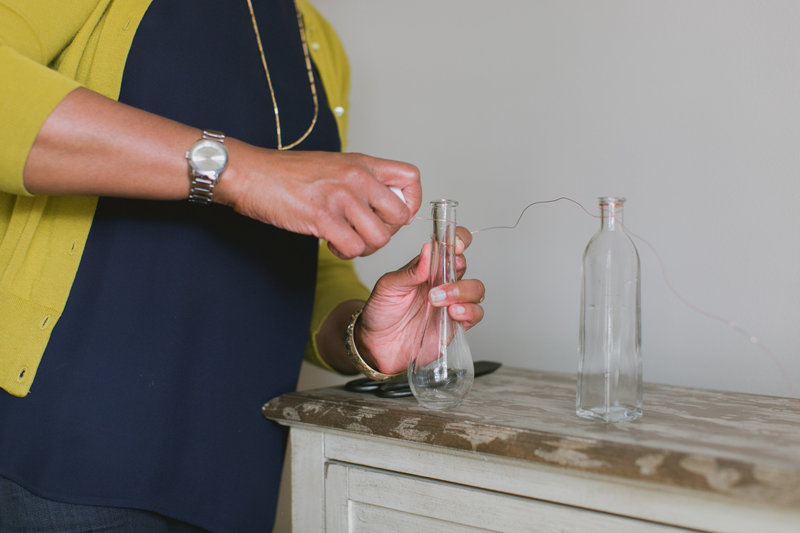 Step 2: Repeat Step 1 and remember not to cut the wire until you have connected all the vases with the wire. Also, make sure to leave at least 10-12 inches of wire between each vase!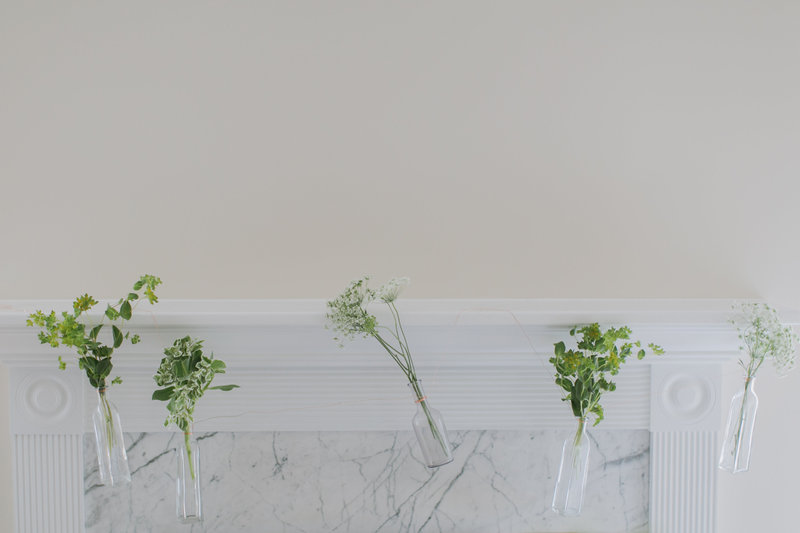 Step 3: I connected the vases to the mantel in my home with clear packing tape. Depending on what you are connecting the vases to, you could use nails to secure them. Once the vases were in place, I placed the flowers inside the vases and I decorated the mantel with flowers and lots of votives!
Love the look of suspended blooms? Check out our
Hanging Flowers
board for more inspiration!