Project and Photos by Brittni Mehlhoff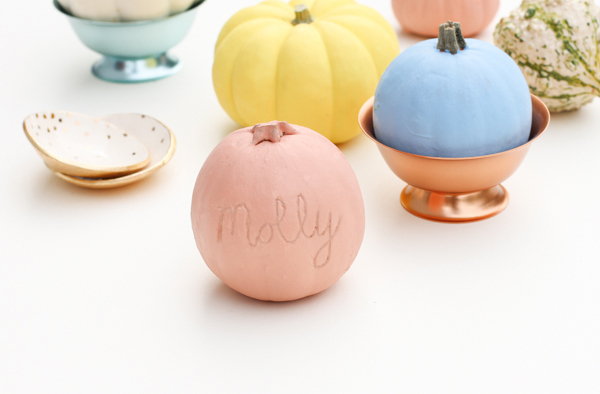 Carve up some harvest pumpkins and gourds for the fall/ Thanksgiving season to use as unique place cards for guests at your reception. Bonus: This seasonal DIY can also be used as table numbers or bride and groom signs for the happy couple.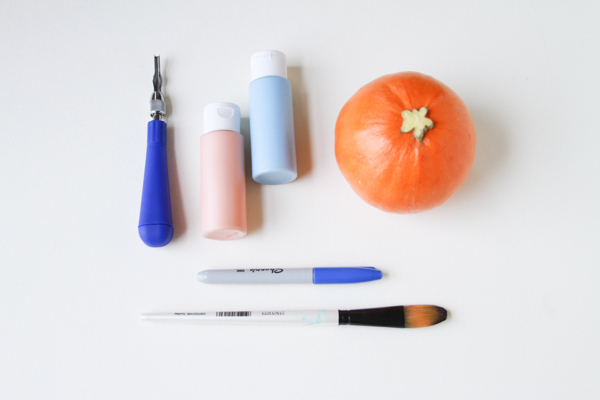 Materials:
Small pumpkins
Carving tool 
Acrylic craft paint
Paint brush
Marker or pen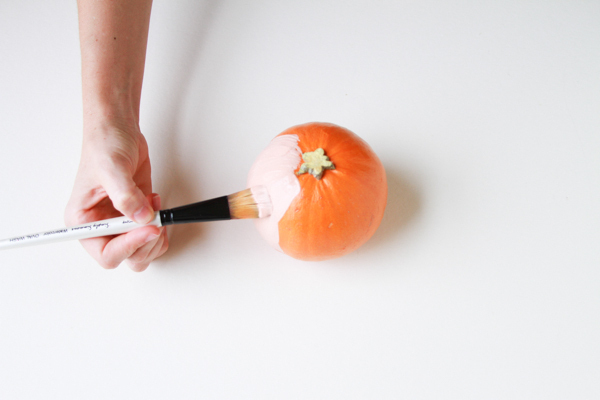 How-To:
1. Paint several coats of acrylic craft paint onto small pumpkins. Note: You can either paint the stem the same color or tape off the stem to keep it safe from paint.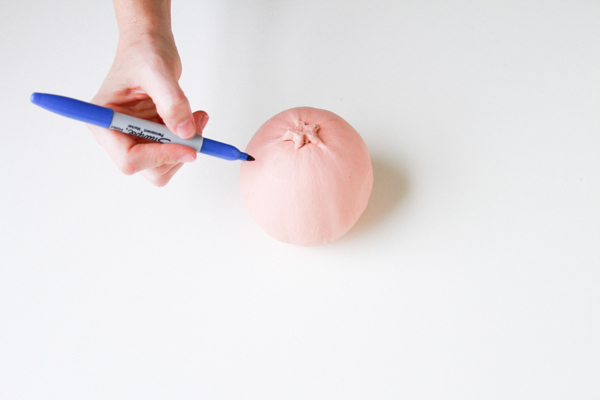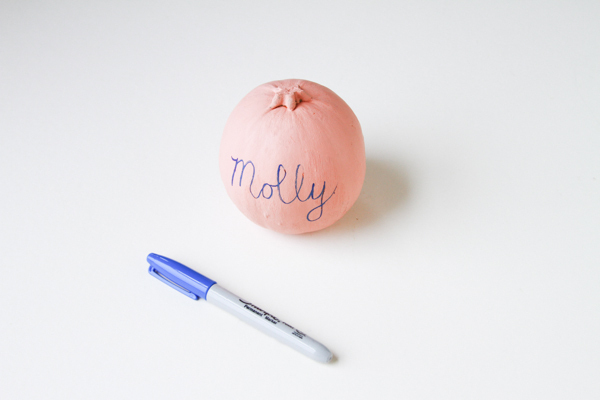 2. Once the paint is completely dry, use a marker to write a name, table number, or message on the pumpkin.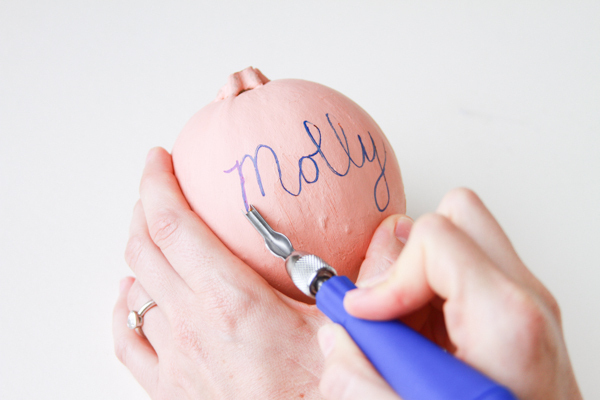 3. Using the marker lines as a guide, carve the name or phrase (like 'Bride' and 'Groom') into the pumpkin carefully.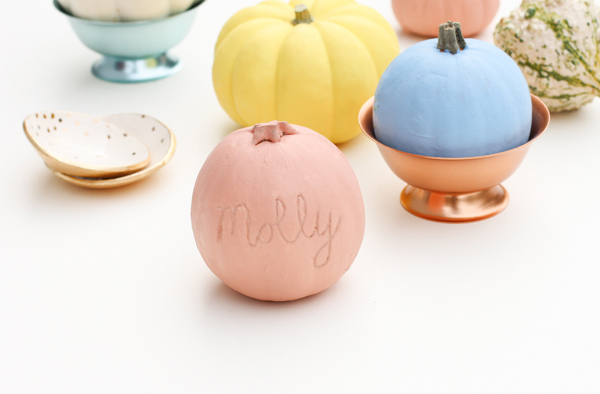 4. Once carved, touch up any necessary areas with another coat of paint and allow for it to dry fully before use.