By: Chelsea Fuss
These ultra simple escort cards are super adorable and couldn't be easier to make!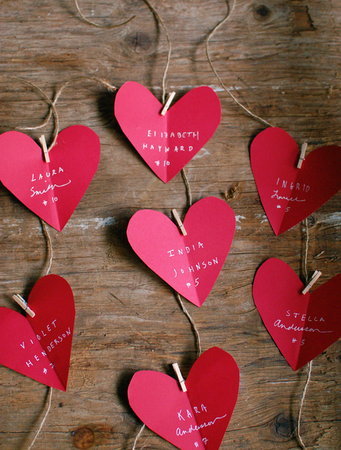 Materials:
red paper
twine
white pen
mini clothes pins
scissors
a table, board or wall to display them on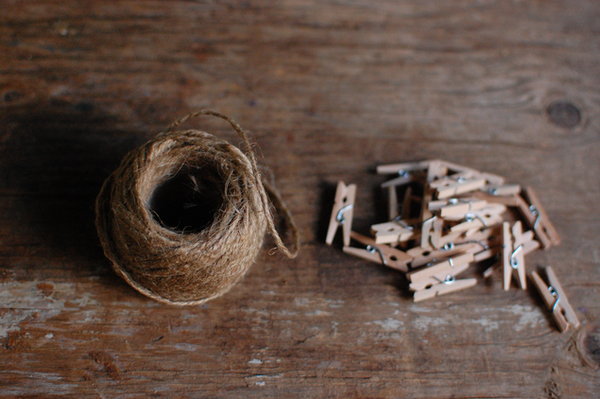 Cut out a heart by folding an 8 1/2 x 11 piece of paper in half and cutting half of a heart out.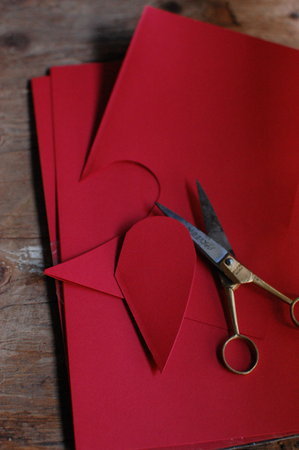 Use this heart as a template so that the rest are about the same size and shape.
Write each guest's name and table number with a white pen.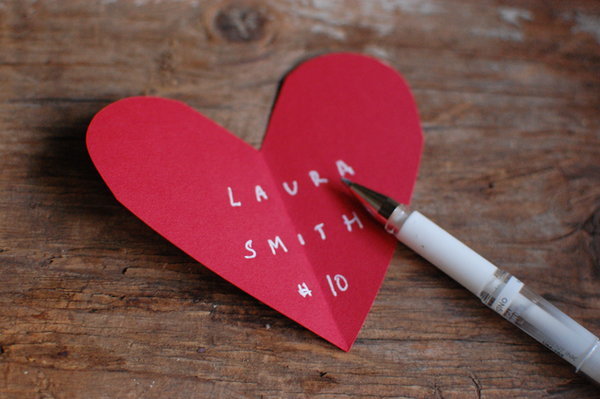 Clothespin the hearts on twine.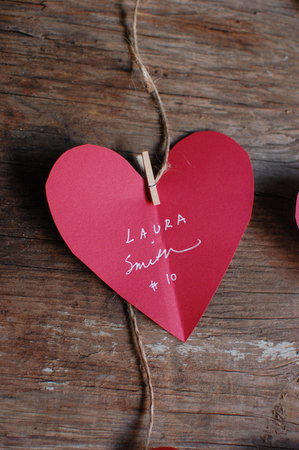 Display on a wood table, a wall, or a board.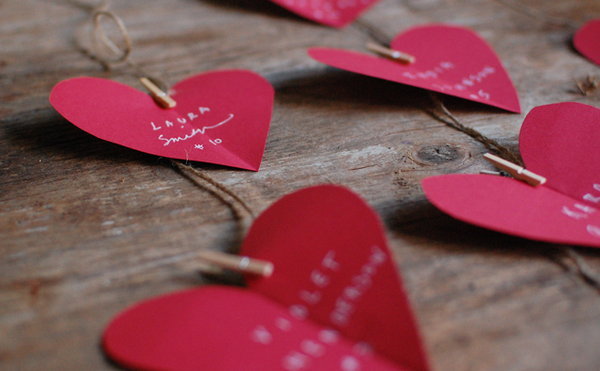 Cover a piece of foam core with fabric by adhering it with spray glue. Pin twine, ribbon or string to the board and then attach the hearts with the clothespins.