Project and Photos By: Chelsea Fuss
These charming little garden kits make for lovely favors or sweet gifts for friends who help with your wedding.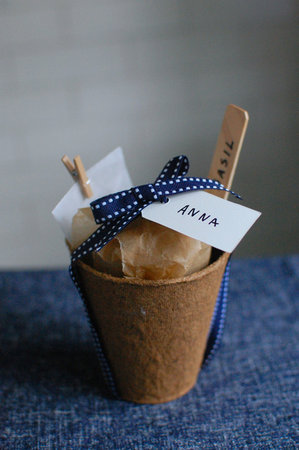 Herbs can grow in a sunny window or on a sunny balcony, and the seeds are pretty easy to grow.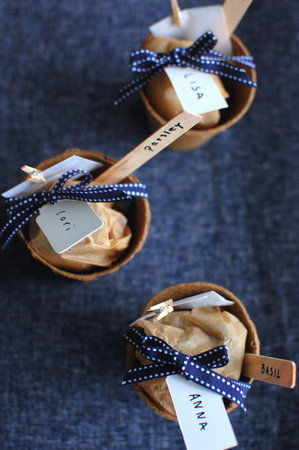 You will need:
seed starting pots
cellophane bags for soil
brown parchment paper
rocks
herb seeds (basil, parsley, oregano, thyme)
ribbon
tags
glassine bags for seeds
mini paper clips (optional)
potting soil
rocks for drainage
plant markers
waterproof sharpie pen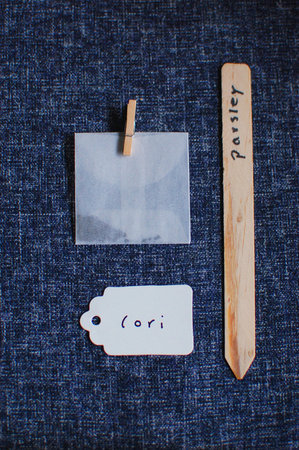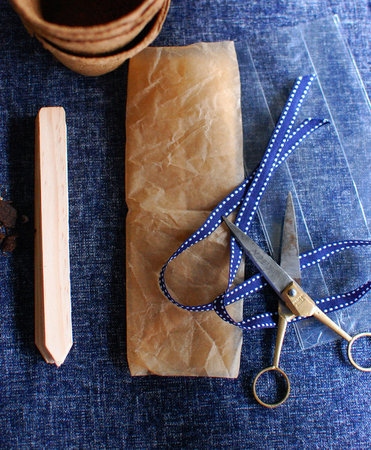 Step One:
Fill cellophane bags with a cup or two of potting soil. Secure with a twisty tie and wrap in brown parchment.
Step Two:
Fill tiny glassine bags with seeds.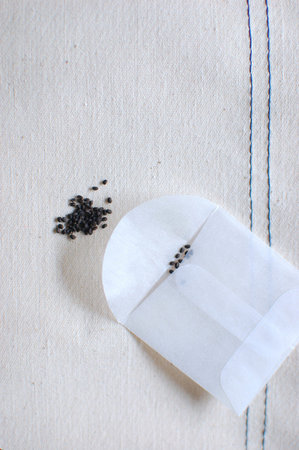 Step Three:
Label the plant marker with the type of seed you're using.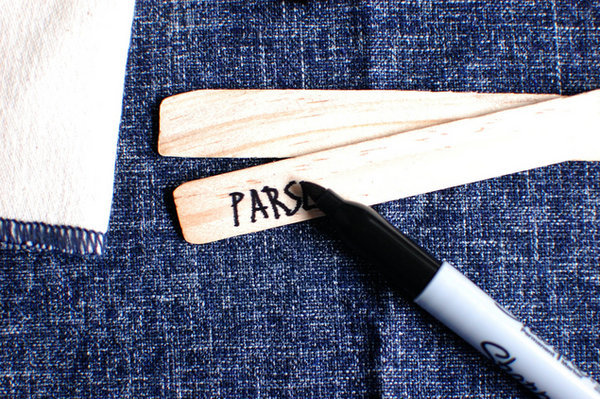 Step Four:
Place the seeds, soil, rocks, and plant marker inside the pots.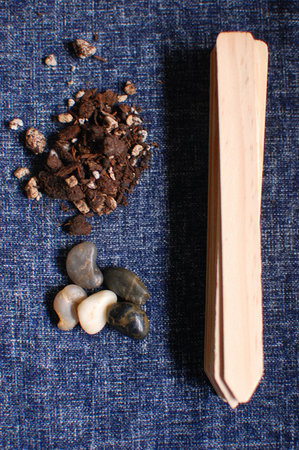 Step Five:
Tie with a ribbon and tag.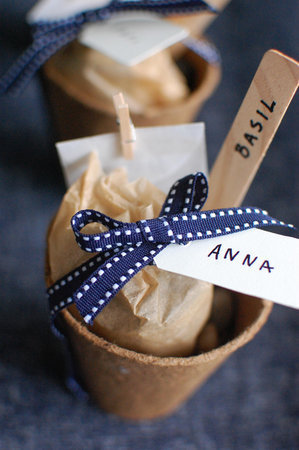 Your guests will love these eco-friendly favors!