By Victoria Hudgins
Bidding a nod to tradition and family, having heritage photos at your wedding can be a beautiful statement.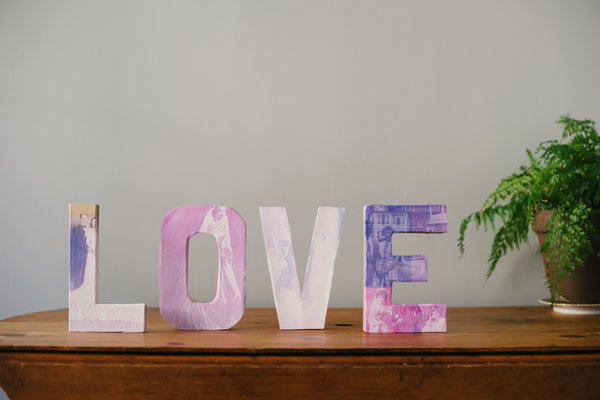 Here is a simple and pretty way to display them for a table top/reception accent piece.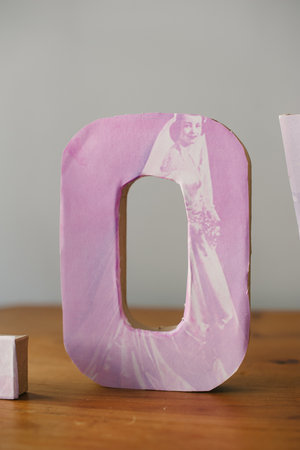 Materials:
Craft Letters
Mod Podge
Paintbrush
Enlarged copies of family photos 
X-acto Knife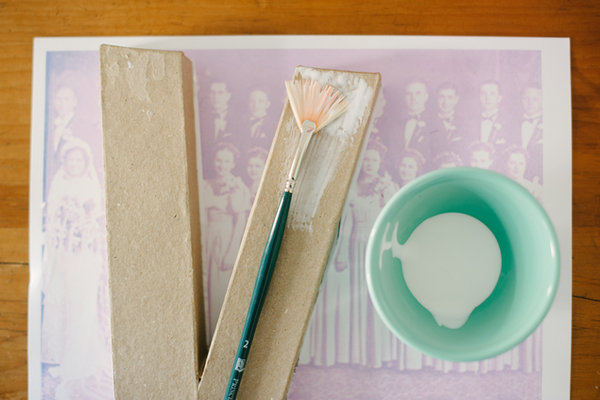 Step One
Purchase craft letters from a local craft store to spell out LOVE, your initials, or another meaningful phrase.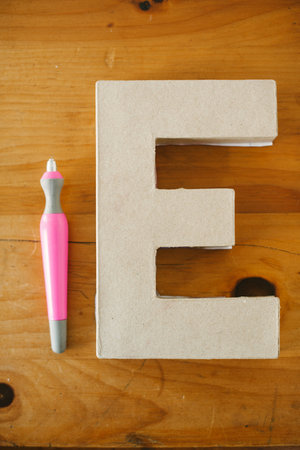 Step Two
Gather family photos and have enlarged copies made of them (to preserve the actual photos). Don't be worried if the prints are not 100% quality, the aged look is appealing for this project. Old family wedding photos are nice to use. You may also choose to use photographs of a loved one who has passed, as a way to honor them and pay tribute.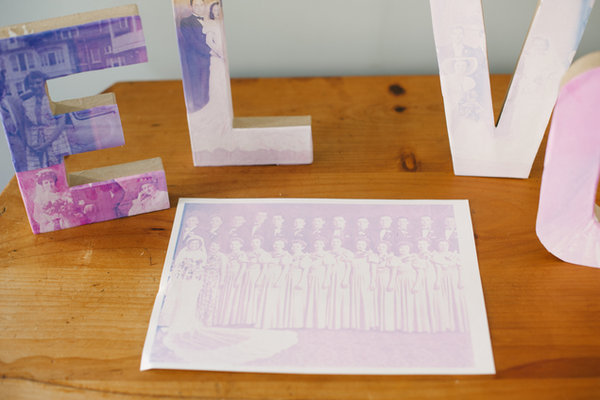 Step Three
Position the photos on the letters so that faces and important features are visible, then turn over and adhere using mod podge. Be sure to use hard pressure when applying to press out any air bubbles that form.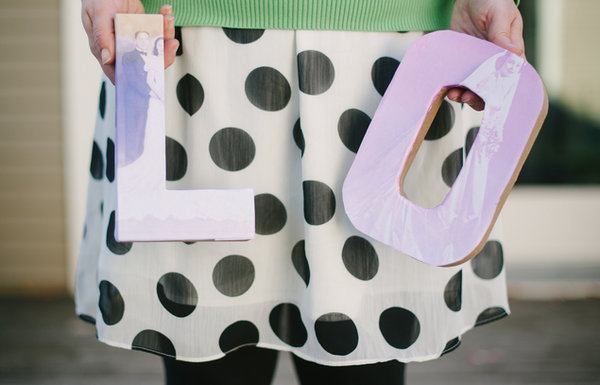 Step Four
Once dry, turn the letters over again and use an x-acto knife to trim the edges.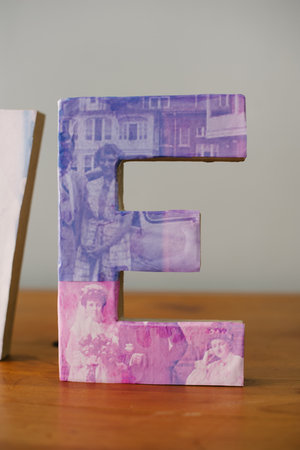 Display Tip
Place at the head table, escort card table or by your cake for a beautiful presentation of family and love.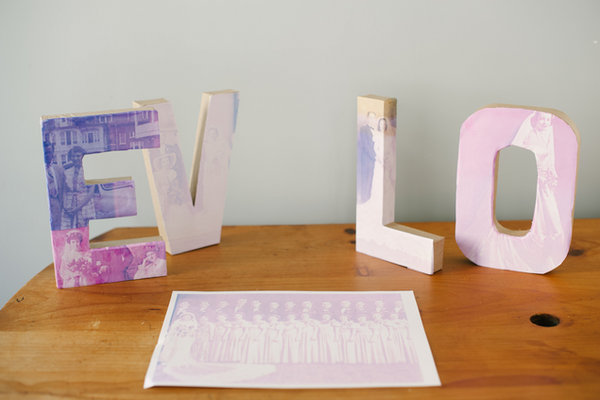 Photos by Pictilio