Project and Photos By: Brittni Mehlhoff
With the holidays right around the corner, discarded Christmas tree trimmings are a dime a dozen. Using this extremely inexpensive, and often times free, material as greenery for a holiday wedding is a festive way to say I do.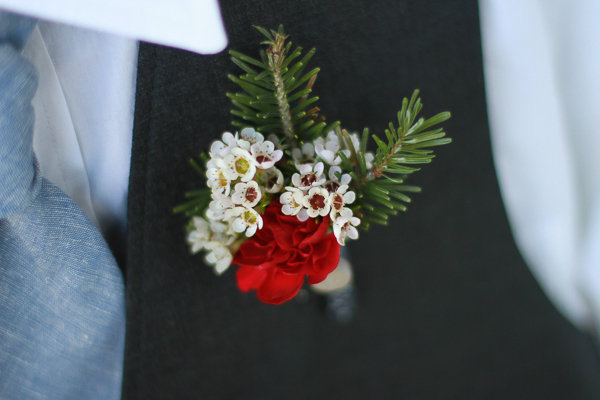 If you're hoping to incorporate this idea in some small way, boutonnières are the perfect fit. Give a nod to the holiday without going over the top and add a personal touch with custom monogrammed pendants your wedding party will cherish.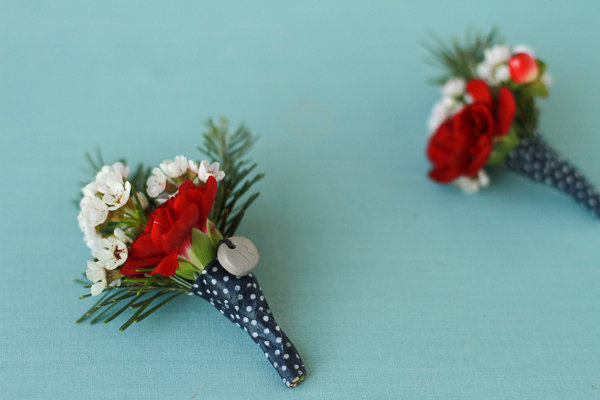 Supplies:
Small florals (assorted)
Christmas tree trimmings
Scissors
Washi Tape
Oven Bake Clay
Small Letter Stamps
String
Small 1/2 inch Metal Circle Cutter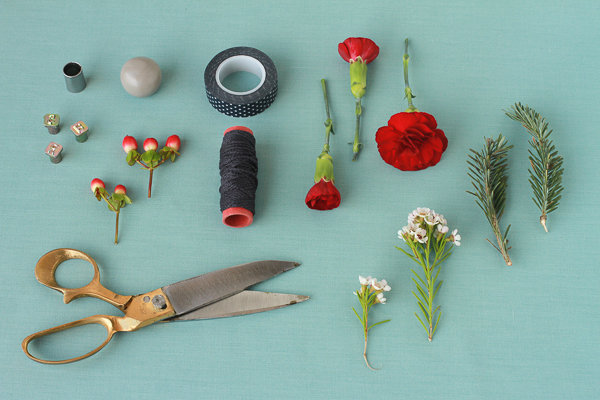 1. Start with two or three short branch shoots from the tree (about 4-5 inches long) and remove the needles from the bottom third of each stem.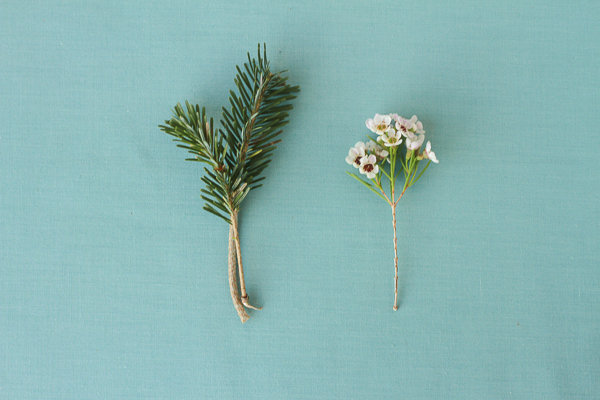 2. Begin adding additional flowers until you've reached desired fullness.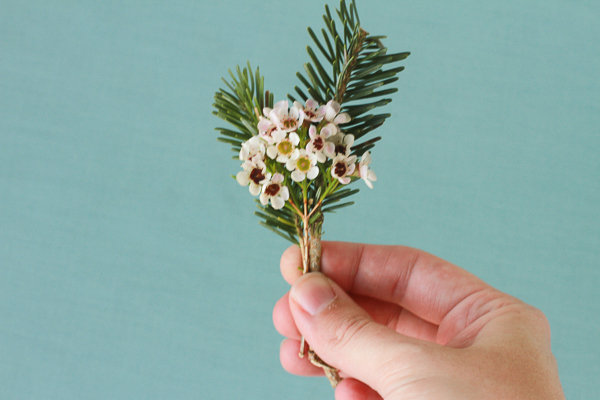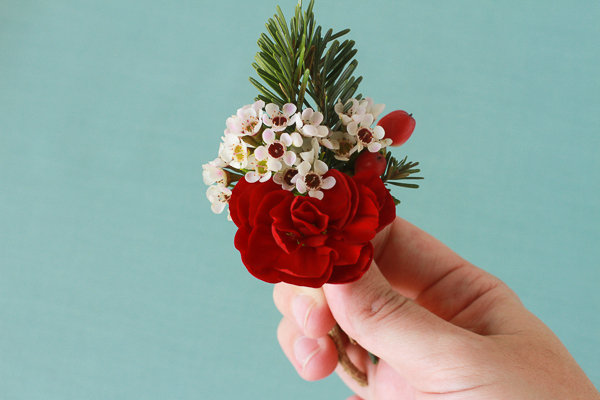 3. Wrap the end of the stems together with washi tape, leaving the stems exposed at the bottom.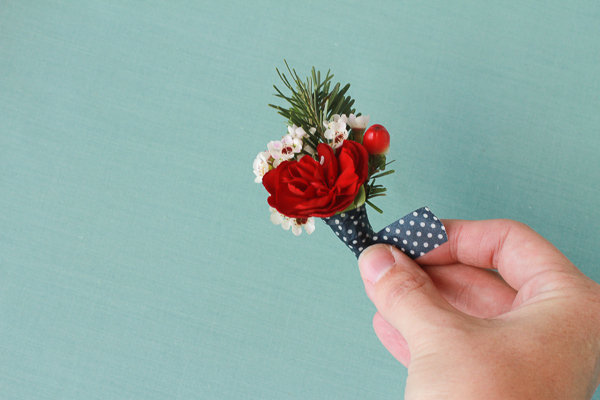 4. You can fill a short glass with a little water to keep the boutonnières fresh until the wedding (depending on the flowers you use, they should stay fresh this way for at least two days).
5. Now it's time to make your monogramed pendant. Roll out a small piece of clay to about 1/4 inch in thickness.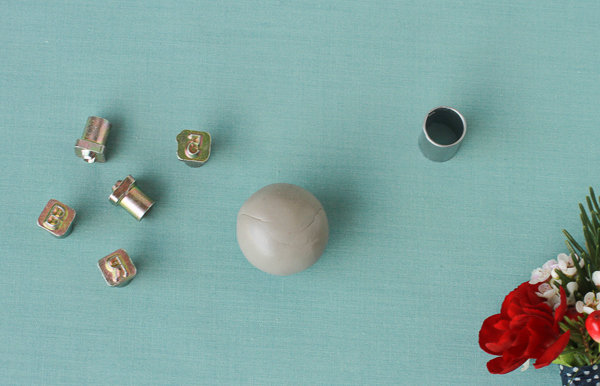 6. Cut the circle shape from the clay.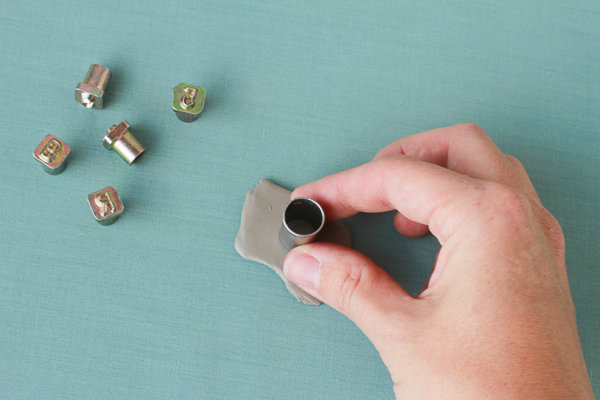 7. Stamp your pendant with the first letter of your groom's or groomsman's first name (or last name if you'd prefer).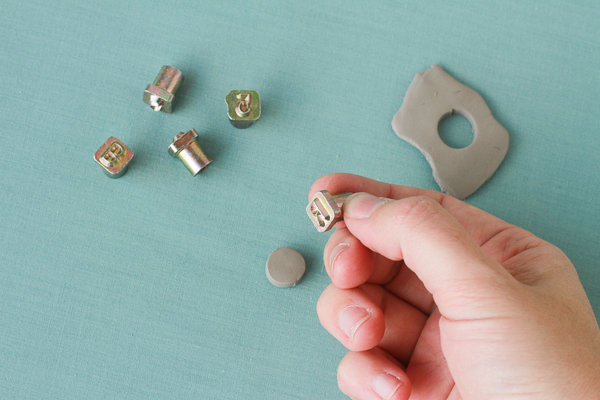 8. Poke a hole through the pendant at the top and bake in the oven according to directions.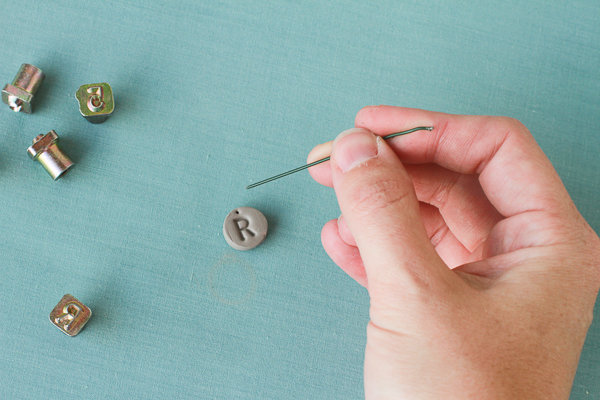 9. String the pendant up and attach to the boutonnière with washi tape.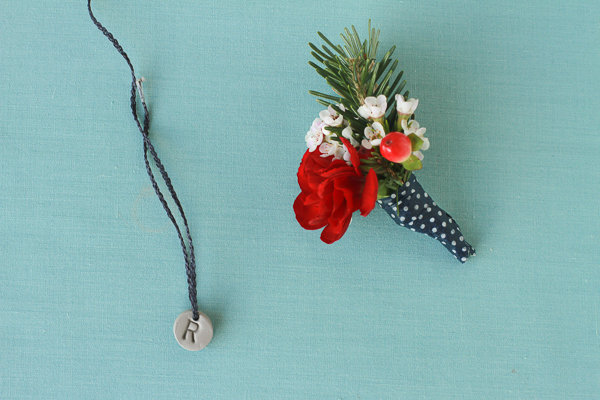 10. Add a straight pin and they are ready for your groom and groomsmen on the big day.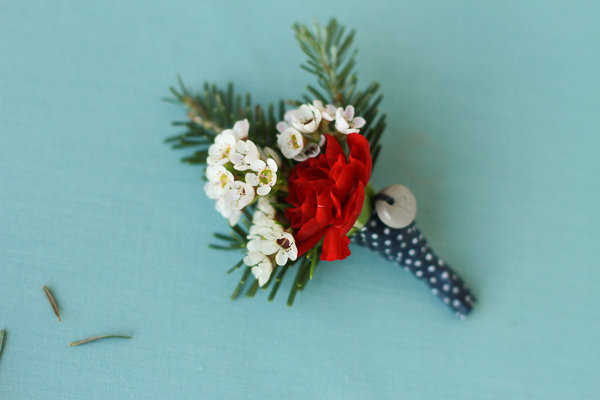 Project and Photos By: Brittni Mehlhoff