Project and Photos By: Mary Swenson
A black and white color combination is ultra-classy and and adds a formal touch to any event - especially a wedding. Our table embraces all that works so well with black and white, but with a few extra touches that take the edge off this tried-and-true color scheme.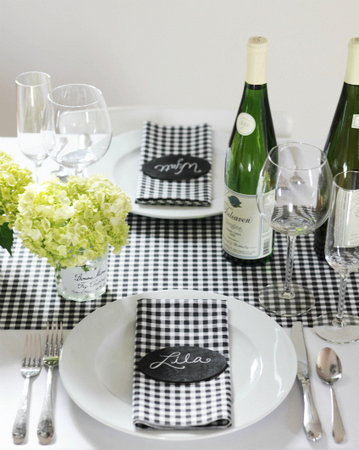 Plain white dinner plates and a crisp white tablecloth create the canvas for our table.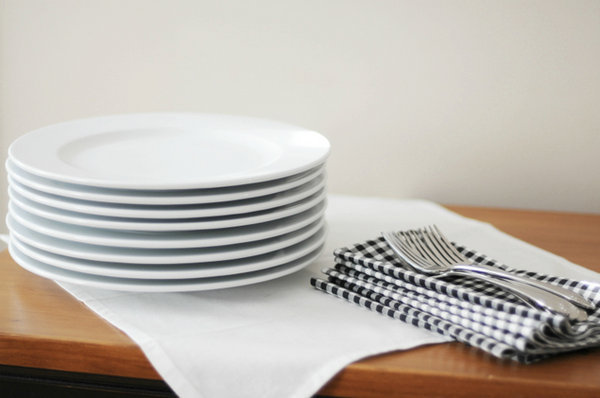 A black and white gingham fabric runner, matching napkins, and empty, labeled jam jars add just the right amount of black accents.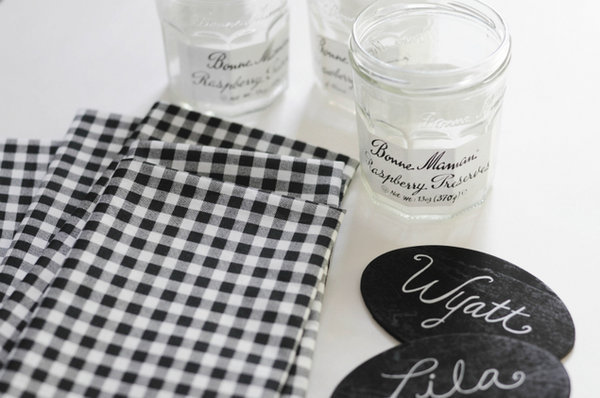 The finishing touch? Flat wooden ovals from a craft store that we painted black and personalized with a white paint pen.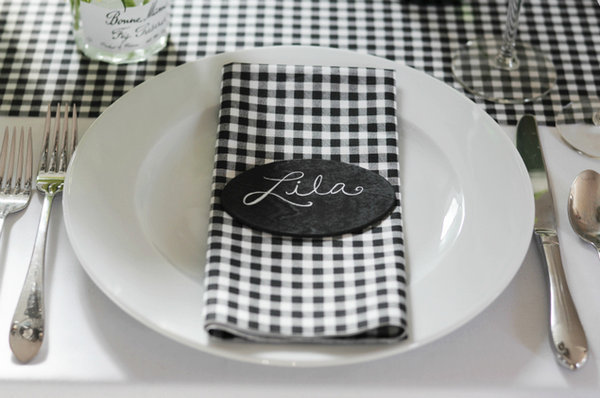 We love the black and white labels on these jam jars, and when filled with a few fresh, subtly-colored blooms, they make they perfect vessels for a casual, no-fuss centerpiece.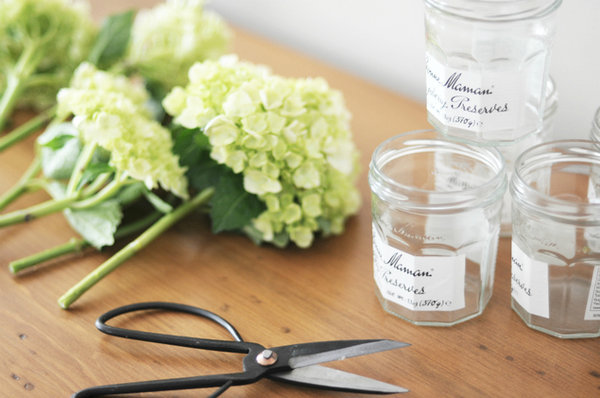 The pale green flowers add just the right touch of freshness and don't compete with the black accents on the table.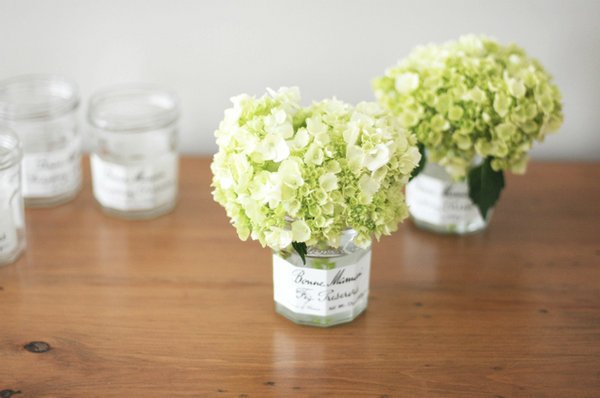 Line several flower-filled jars down the center of a long table, or cluster them in the middle of a round table for maximum effect. (Bonus: Guests can take them home as favors!)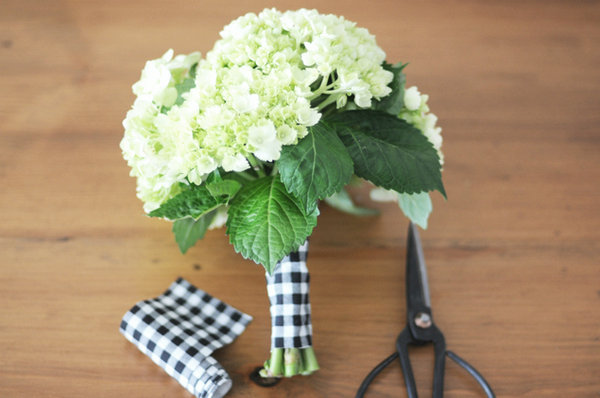 A bouquet for the bride or a bridesmaid can easily be made to match your theme - simply gather flowers into a tight cluster, remove any extra leaves, and wrap the stems tightly with a piece of gingham fabric.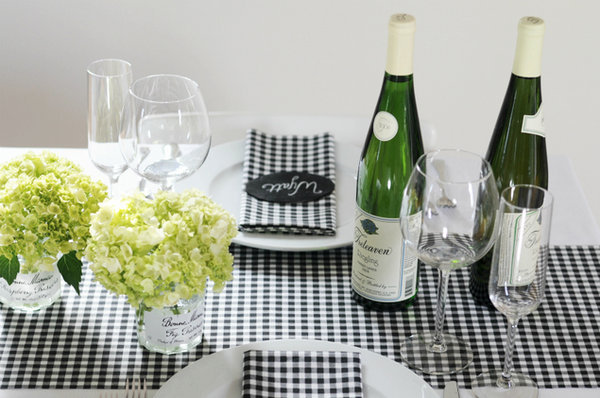 Put all of these details together and the result is a table that looks modern and sophisticated, with a homey touch!