Project and Photos by: Jenny Batt of hankandhunt.com
Pretty tissue tassels aren't just for garland or balloons anymore. Why not add them to simple honeycomb balls and hang in groups for maximum impact. These tassels are cheaper versions and you can make a bunch in no time at all.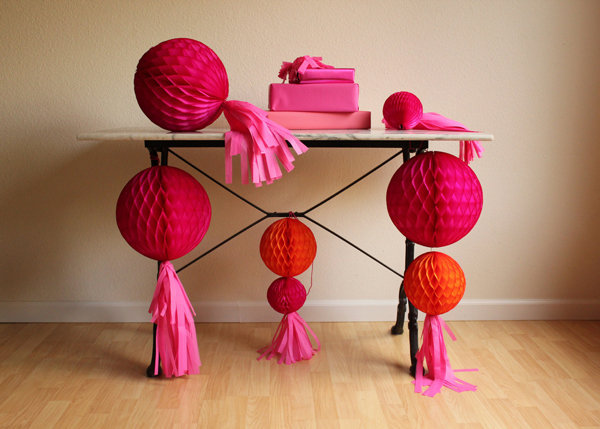 Materials:
Honeycomb balls (I get mine at www.devra-party.com)
Tissue paper
Twine or fishing line
Scissors
Tape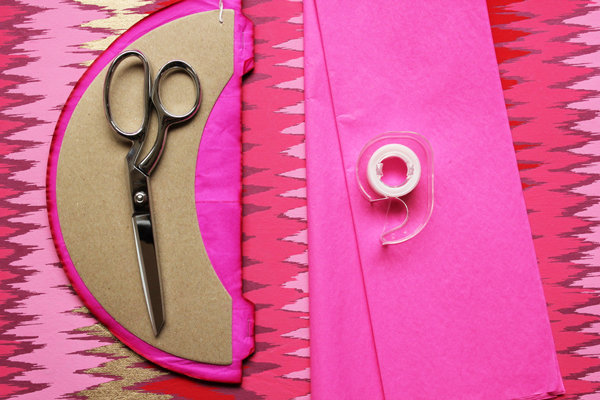 1. Unfold your sheets of tissue paper and cut into quarters, once in half lengthwise and once in half widthwise. Fold each quarter in half lengthwise again and cut.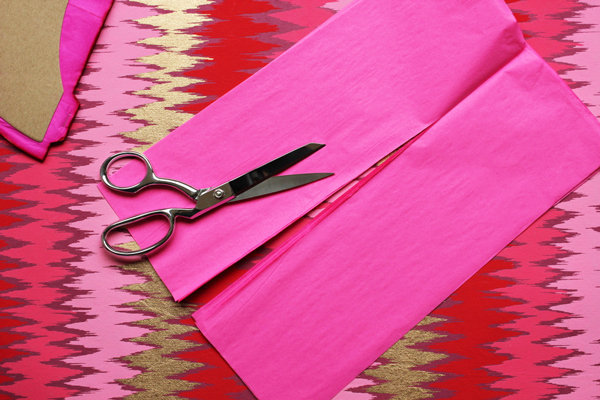 2. Starting at the bottom, cut 3/4" fringe all the way up the sheet, leaving 1 inch before the other end.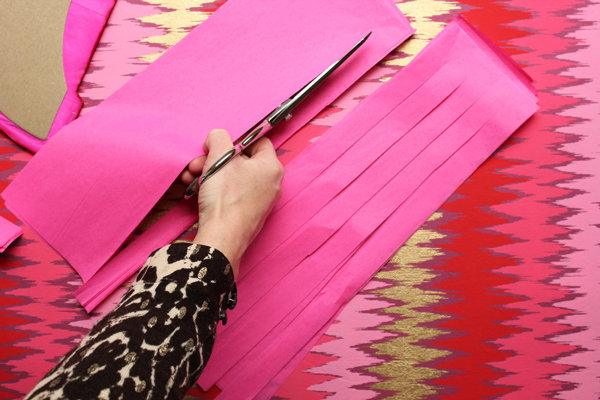 3. Take a few sheets and trim the fringe shorter by about 3". Take a few more sheets and trim shorter by about 6". This isn't exact, experiment with lengths you like.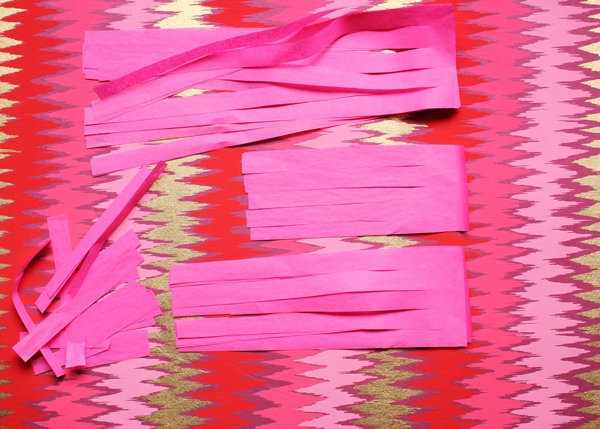 4. Layer 3 long sheets, 2 to 3 mid-length sheets and 2 short sheets, on top of each other longest to shortest. Offset the top of the sheets to offset the fringe lines. Staple all the sheets together on top to hold.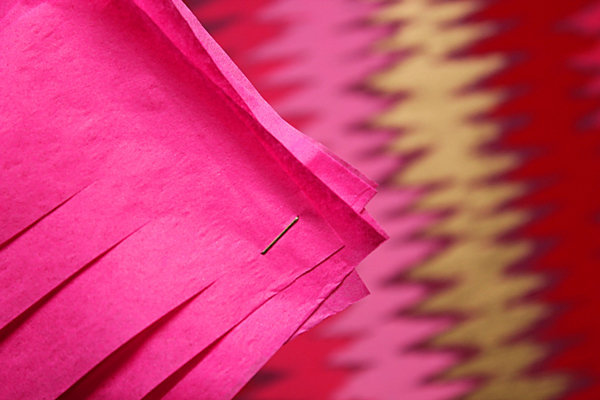 5. Roll the sheets together and tape the top tight.
6. Tape the top to the center of the honeycomb ball, making sure the tape reaches both sides of the ball, as shown.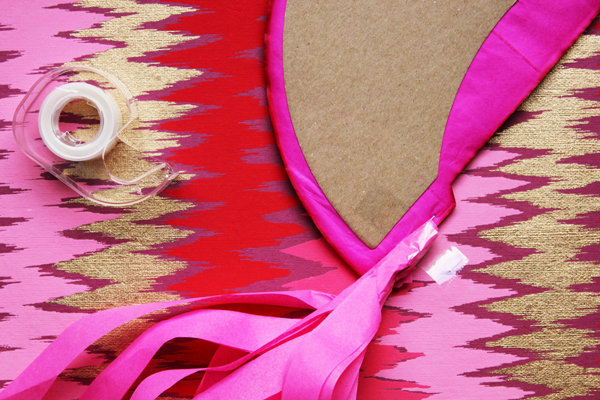 7. Open your ball and hang.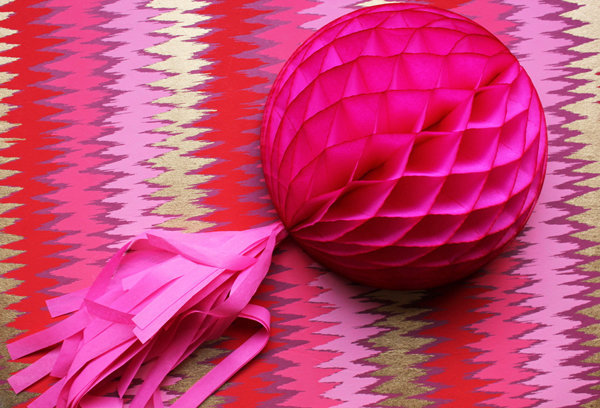 Add different sizes of honeycomb balls. To attach a smaller honeycomb ball to a larger one, like these, simply add the smaller one's twine hang tag to the inside center of the larger ball with tape.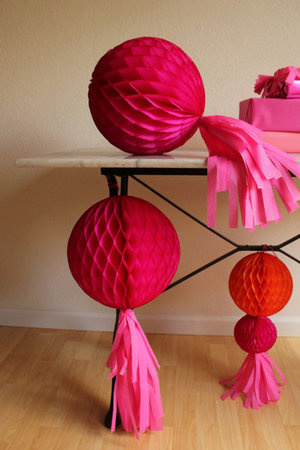 Make a few or a bunch, these are sure to liven up any reception or dessert table. I love to hang decorations everywhere. This plain marble table was just begging to have a pop of color below.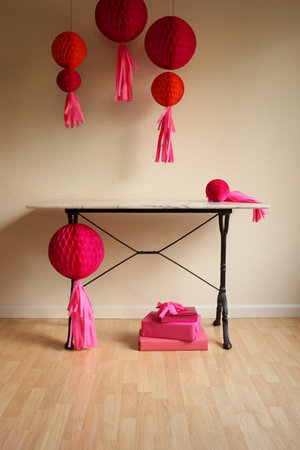 Use empty areas around your venue and fill them with cheerful decorations. A little bit unexpected, a whole lot of merriment.
Project and Photos by: Jenny Batt of hankandhunt.com