Photos By: Chelsea Fuss
Oragami Paper Cranes:
It's stated in Japanese tradition that if you make one thousand cranes, your wish will come true! You don't have to make a thousand for a beautiful impact, though. Once you make a few, they go quickly. Invite some friends over to create this super sweet decoration for your big day.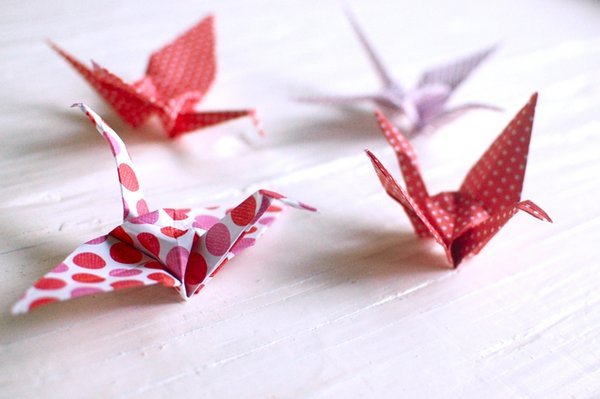 Step One:
Cut a 5 x 5 square of paper and start with the patterned or colored side up. Fold in half with colored side in, then open back up.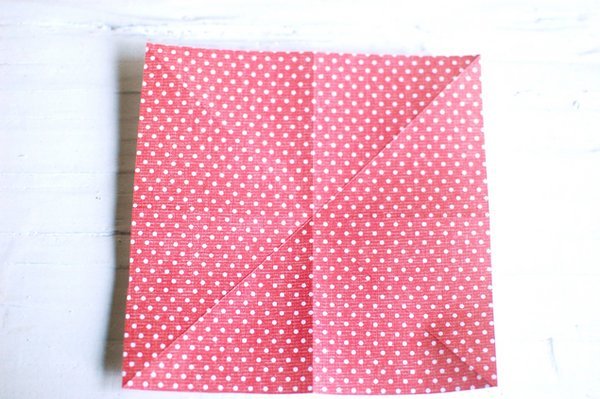 Step Two:
Rotate the paper to the right and fold in half again so that your folds mark an X in the middle of the paper.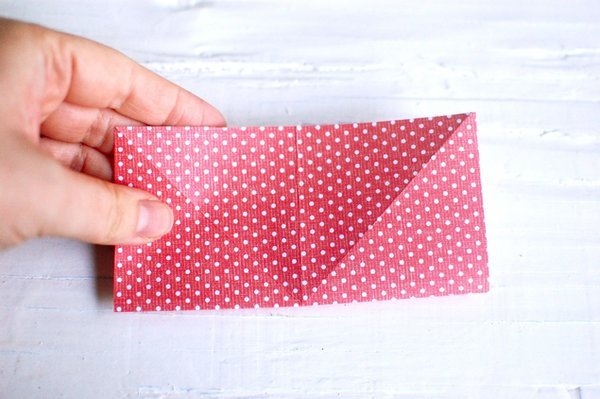 Step Three:
Place paper so it's a diamond and one point is pointing towards you.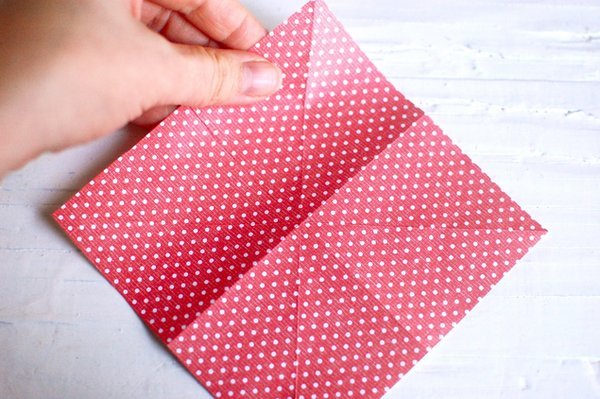 Step Four:
Fold the diamond in half.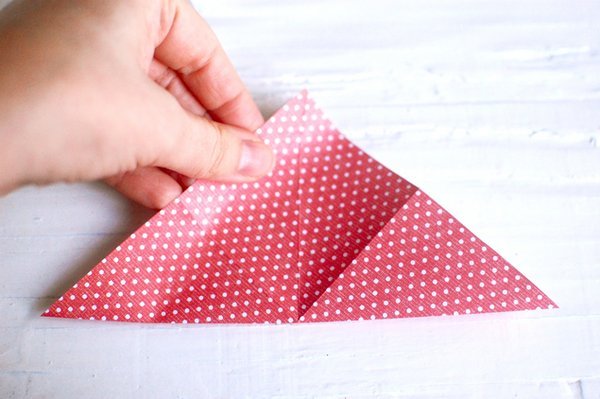 Step Five:
Open the paper up. Fold the right corner so it is tucked under and so it's lined up in the center. Do the same for the other side so you have a diamond.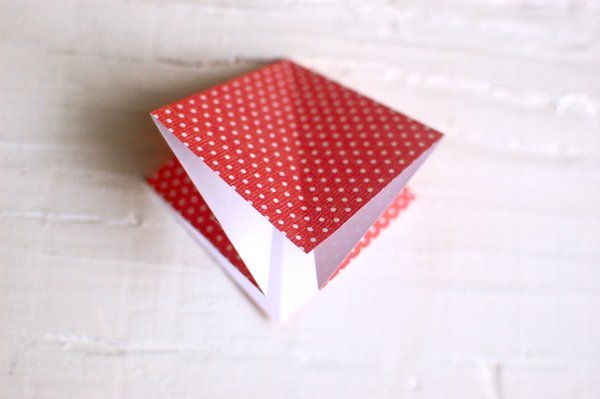 Step Six:
Take the right corner of the first layer and fold into the center so that the middle looks like a kite. Do the same with the left corner.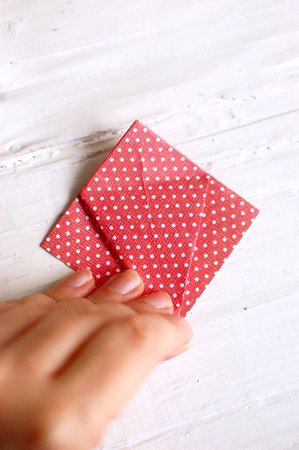 Step Seven:
Fold the top of the kite towards you, so the top of the paper is flat.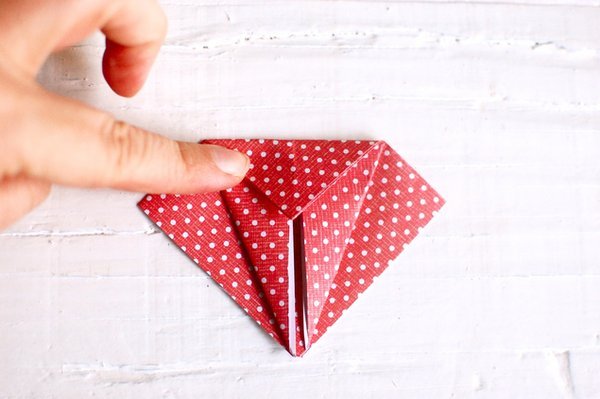 Step Eight:
Open back up and repeat Steps Six and Seven on the opposite side.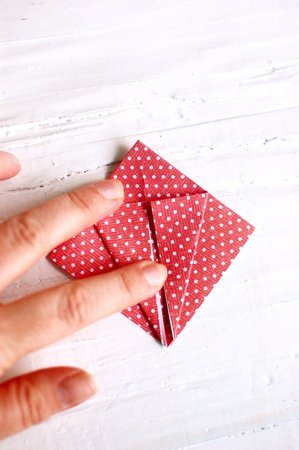 Step Nine:
Open up the center and press flat.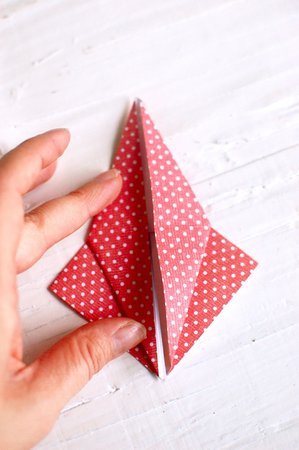 Step Ten:
Turn over and repeat Step Nine on the opposite side.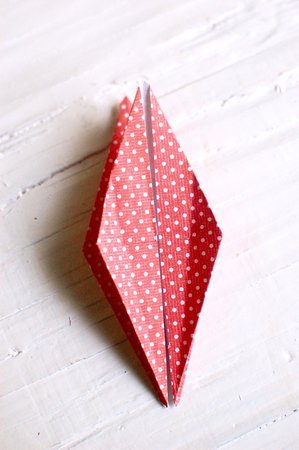 Step Eleven:
Take the 1st layer, right corner and fold to the center. Repeat this with the left corner. Flip over and repeat.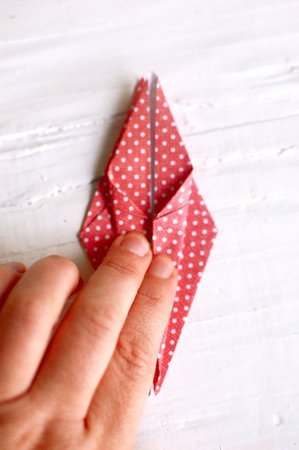 Step Twelve:
Now you should have two skinny sections that are the tail and head.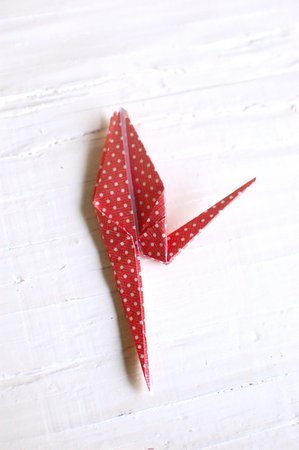 Step Thirteen:
Take the bottom right tip and fold to the side. Make it even with the point on the side of the crane. Repeat on other side.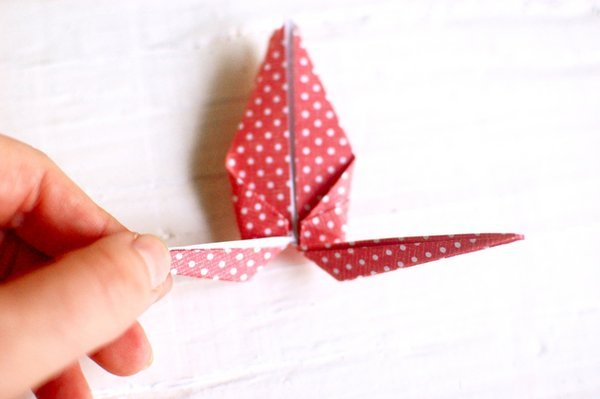 Step Fourteen:
Fold the tip of one of the "legs." This is the crane's head.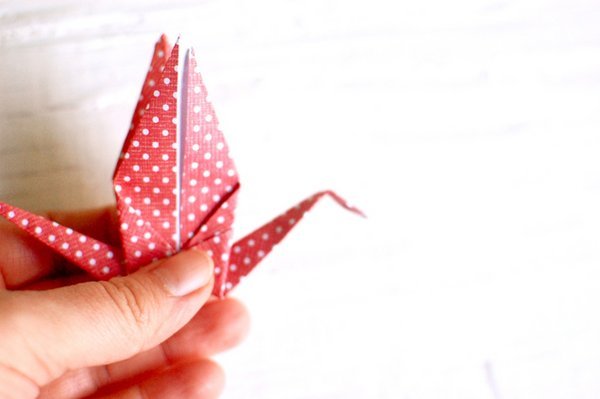 Step Fifteen:
Grab the wings and pull the bird open. There should be a flat square in the center.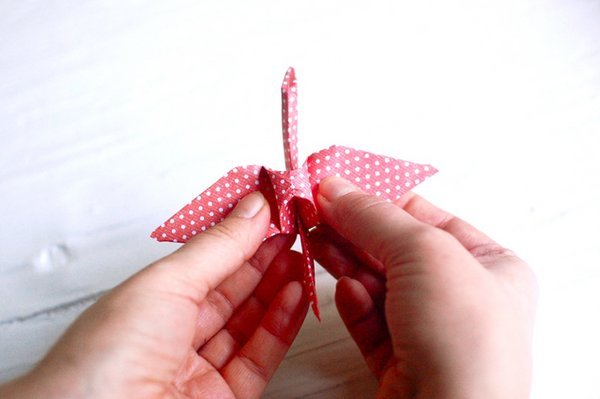 Use these pretty birds as escort cards, favors or table decorations! You can also string them and hang them from a tree or the ceiling.