Photos By: Brittni Mehlhoff
A festive accent for a springtime bridal shower or Easter weekend wedding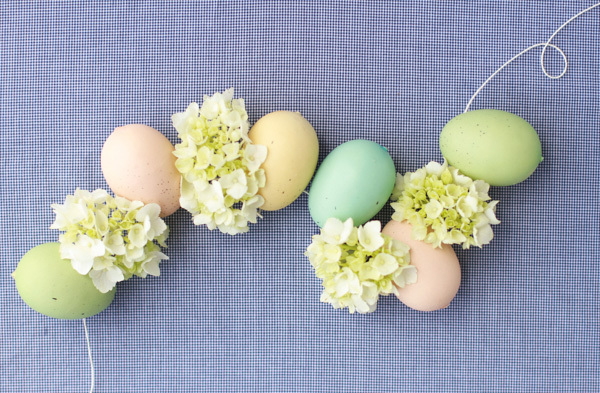 Materials
hollow decorative eggs or blown eggs, needle and thread or string, hydrangeas, scissors, awl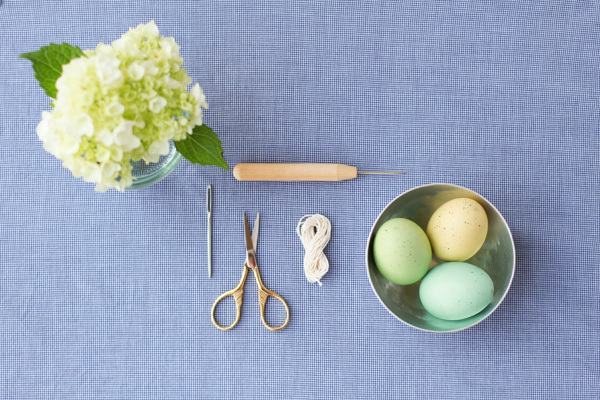 Step One
Using an awl, carefully pierce all the way through the surface of your egg, about one inch from the top. This will make it much easier to get the string through.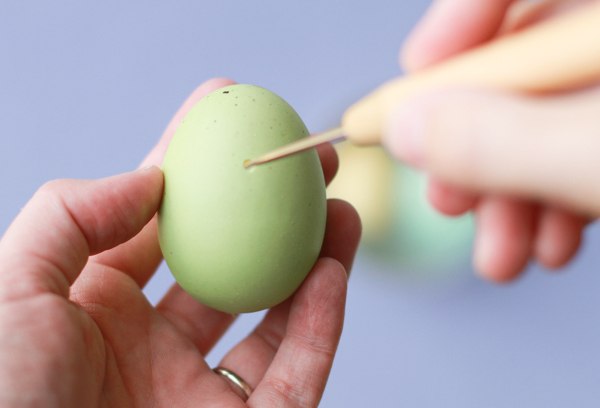 Step Two
Thread your string through a needle and guide the needle through the poked holes on the egg.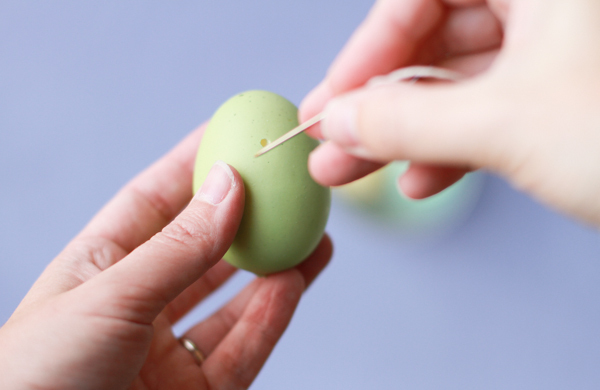 Step Three
Continue steps one and two with additional eggs to create the desired length.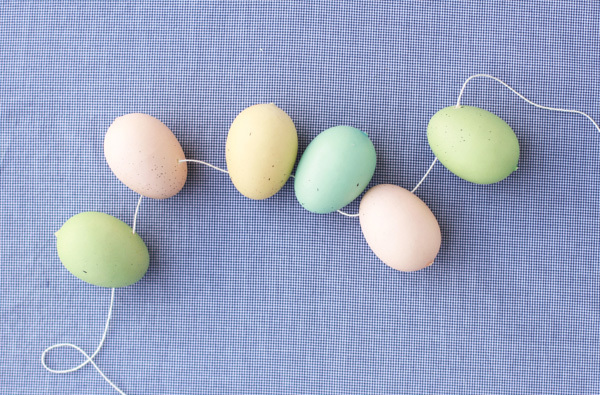 Step Four
Once you have added all the eggs, you can begin adding the hydrangeas. Move the eggs 1-2 inches apart from one other on the garland string to make room for the flowers. Cut short trimming from a large hydrangea stem and attach to the garland after every egg or two with an extra piece of string.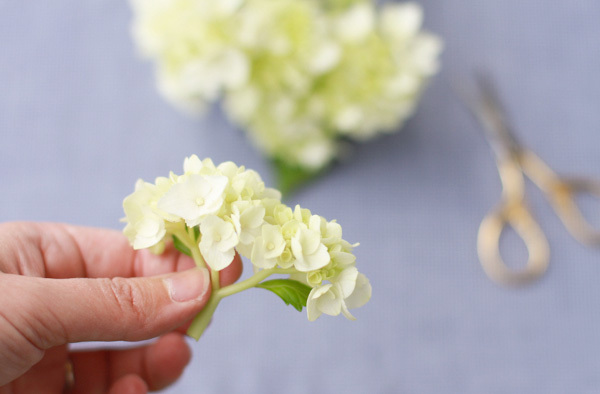 Step Five
Push the eggs back together between the hydrangeas if necessary. Repeat until entire garland is covered. Add a knot on each side of the finished strand and you are ready to hang.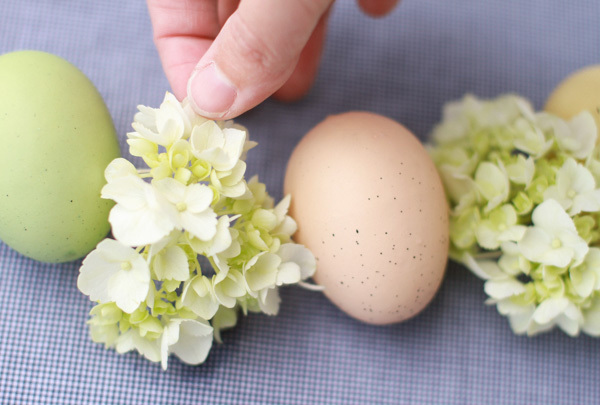 Use these pretty, pastel strands as garlands that flank the aisles of your spring ceremony or as a hanging backdrop for guests to admire at the reception.