By Mary Swenson
Warm-weather weddings, whether they're indoor or outside, call for plenty of liquids for your guests. These subtly-flavored waters are easy to make, are a creative way to hydrate your guests, and can do double-duty as table numbers!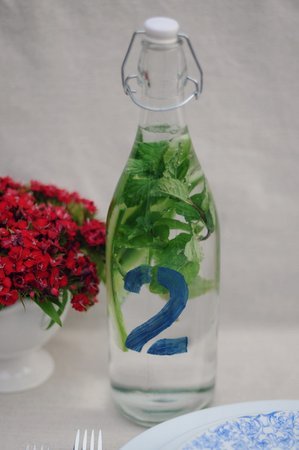 Purchase glass bottles with airtight stoppers (like these) for your water; they look great, and the stoppers will keep your water as fresh as possible.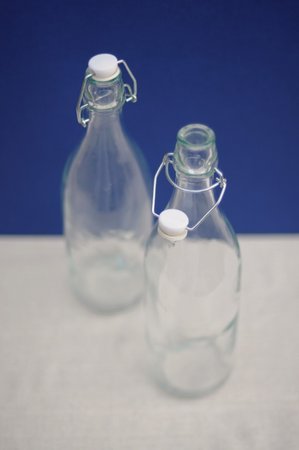 We used a simple number stencil and multi-surface acrylic paint to put the table number on each bottle. No stencils? Painting the number by hand can be just as charming.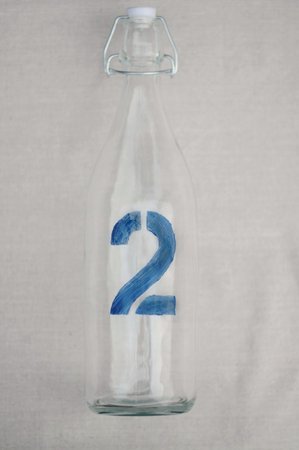 Once the numbers are fully dry, you are ready to start flavoring the water. Start by adding the flavorings of your choice to each bottle, fill them to the top with water, and secure the stoppers. Done!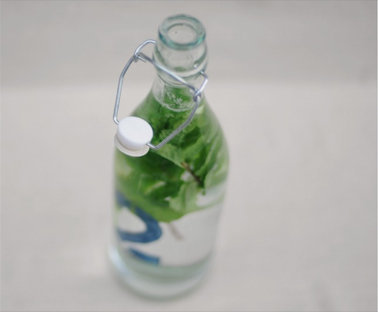 We combined cucumber and mint in our bottle, but the flavor possibilities are endless. Try raspberry and lime; sliced lemon, peaches, watermelon, or strawberries; vanilla beans...whatever you like! Make sure any fruit you use is washed thoroughly before using, and use spring or filtered water for the best taste.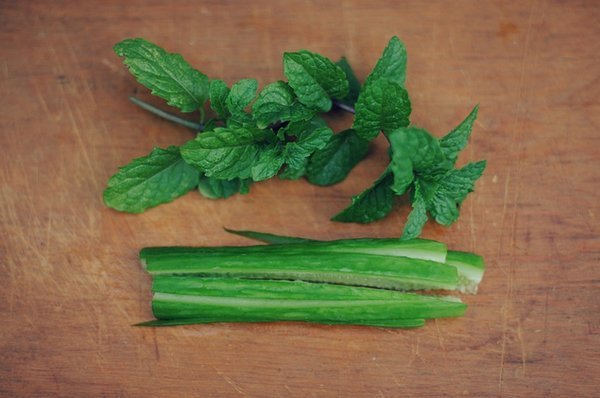 Chill your water before placing them on each table. As guests arrive to their tables, they can help themselves to sips of the refreshing brew. Ahhh!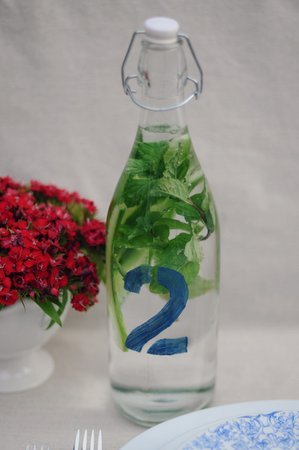 By Mary Swenson