Photos by Carly Taylor for Victoria Hudgins
These sweet little kabuki streamers are the perfect way to aid the bride and groom in a colorful sendoff!
They're a festive solution for the finale of your party, when bubbles aren't desired and confetti is not allowed.
They make a very bright and pretty showing and stay completely attached so there is no mess to pick up afterward.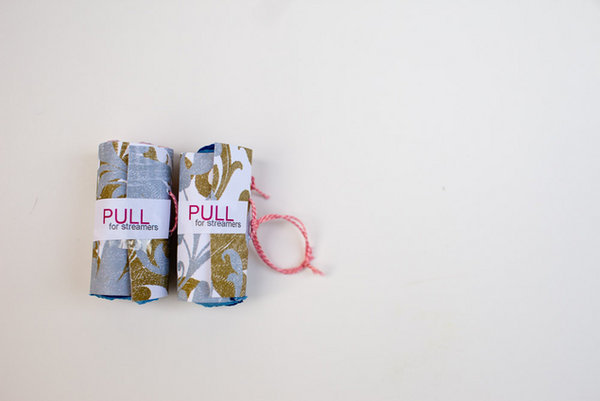 Materials:
Crepe paper streamers in three coordinating colors.
Coordinating paper and scissors.
A needle and thick thread for attaching.
A heavy paperweight & a small piece of tape or label to close off the project when completed.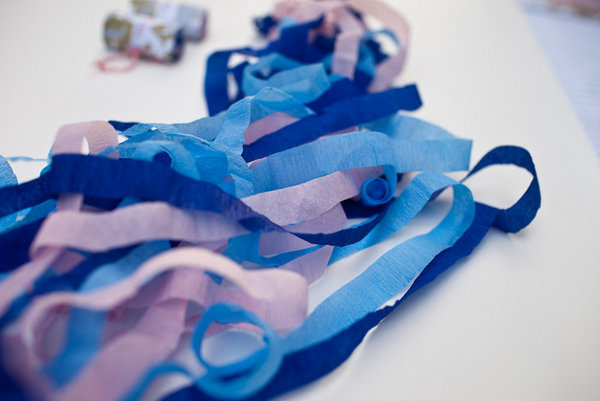 Directions:
1. Lay out all three colors of your streamers and cut each into 25 inch sections. You will need one cut section per streamer or each guest package.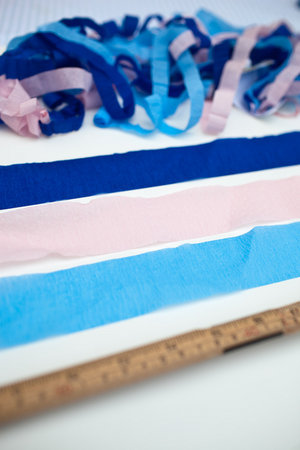 2. Layer your streamer layers on top of one another, with all three colors and weigh down one side with a heavy paperweight
3. Begin to cut up your streamer section in thirds. You will make two cuts vertically up the streamers to leave you with three skinny sections.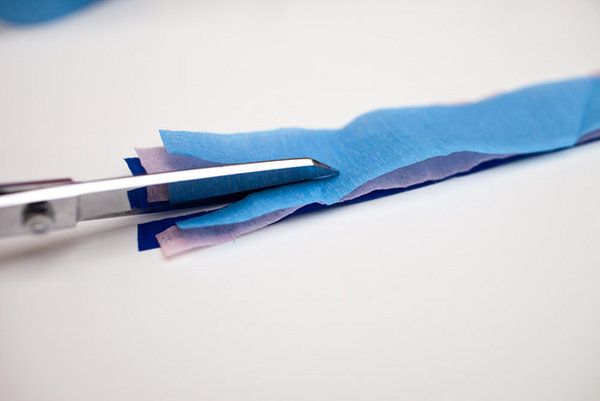 4. Cut decorative paper into 2x4 inch pieces to use for wrapping the streamers.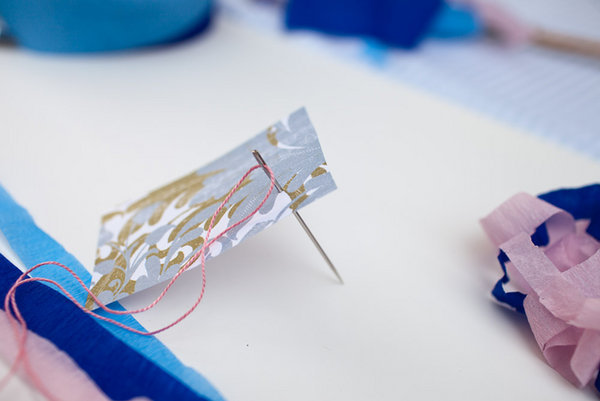 5. Using a needle thread, thick string through your paper and tie off twice to produce a small finger loop. This will allow your guests to slip on the package for good throwing grip! You could also use ribbon for this step if desired.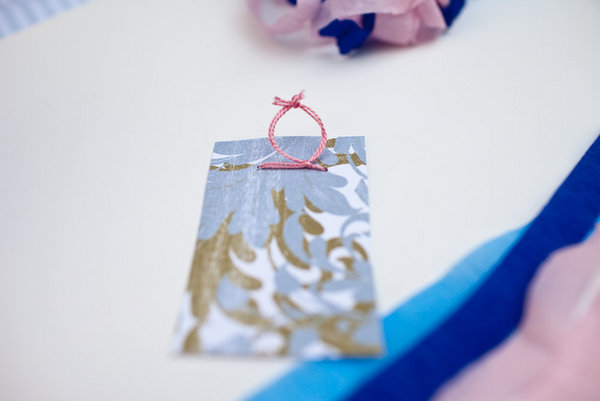 6. Dab a bit if glue on the inside of the paper and attach one section (all three colors) of your skinny ribbon to the far left side. Repeat this step in the center and right side. You will end up with three sections, giving you a total of nine streamers to work with.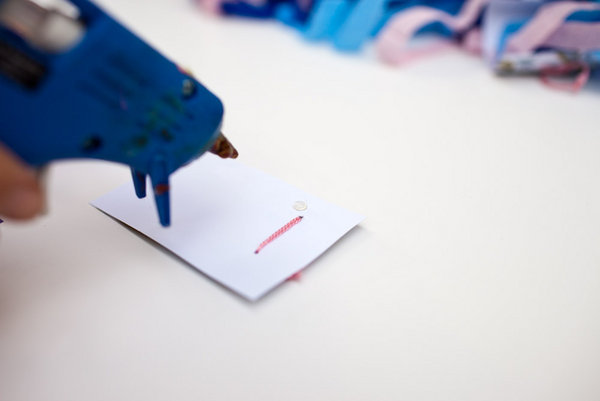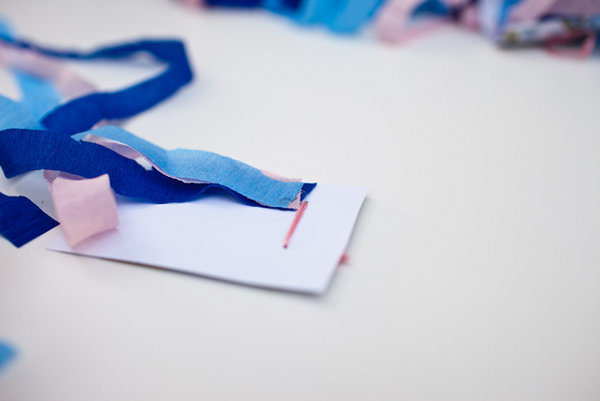 7. Secure your streamer paper under a weight and working one section at a time begin to roll up your streamers tightly toward the top. Roll each section separately and be sure to keep your streamers tight for small rolls.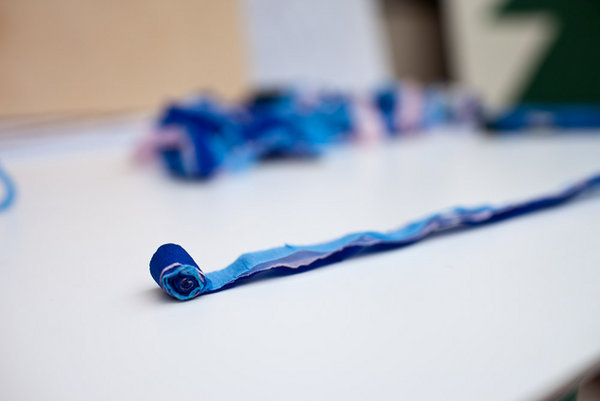 8. Once all three sections are rolled up, finish off your package by securing the paper with a small label or tape.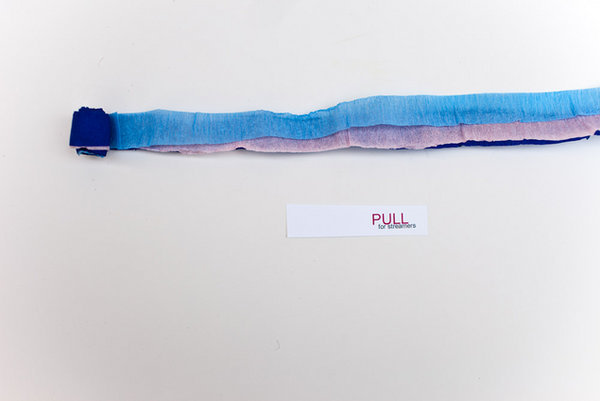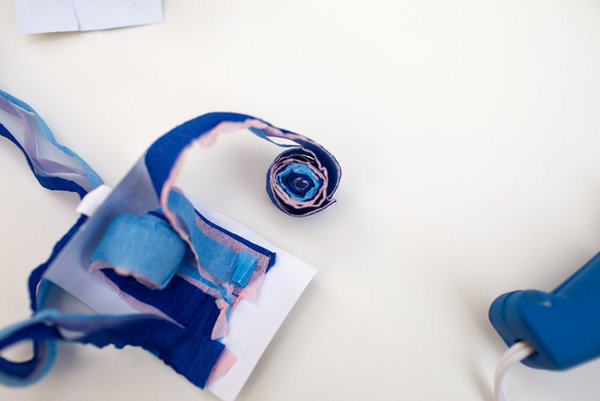 Your guests will have a splendid showing of streamers to wave!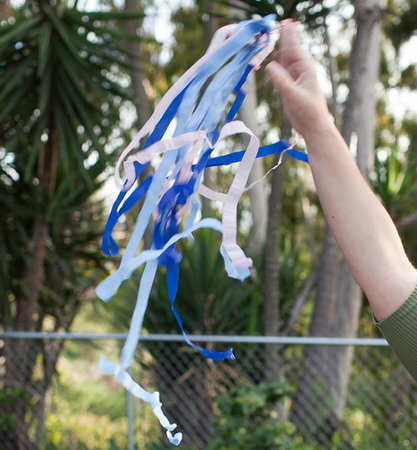 Project Design & Styling: Victoria Hudgins
Photography: Carly Taylor