Photos by Prokopets Studio for Victoria Hudgins
This escort card alternative is fun, gilttery, and glam. The kaleidoscopes give your guests something fun to do and direct them to where they need to go, a bright and festive touch to any reception!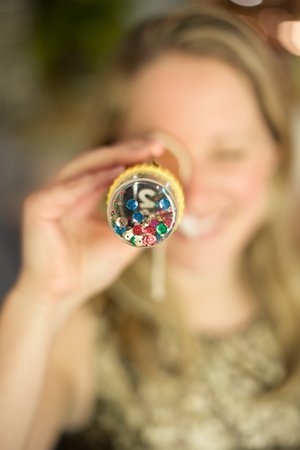 Materials:
One kaleidoscope for each guest attending (I found them for $1 each at my local dime store).
Paper, or fabric to cover each frame
Small numerical stickers
Scissors
Glue
Twine and small tags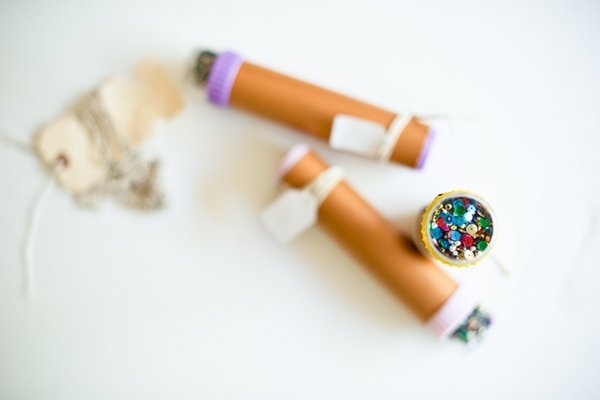 First take off whatever ugly printed paper is covering your ready-made kaleidoscope frame. You could also make your own kaleidoscopes, but I found the materials to be more expensive than grabbing them up cheaply.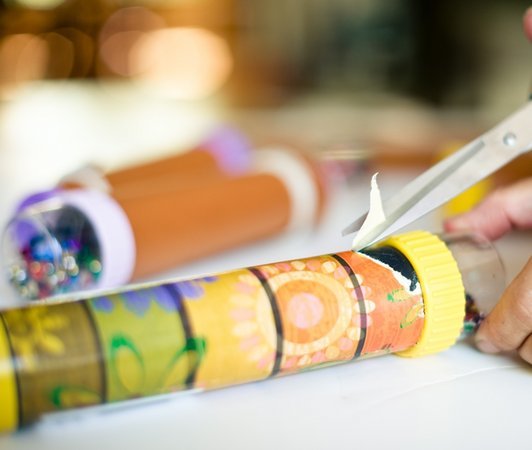 Use a pair of scissors to pop off the top of the kaleidoscopes.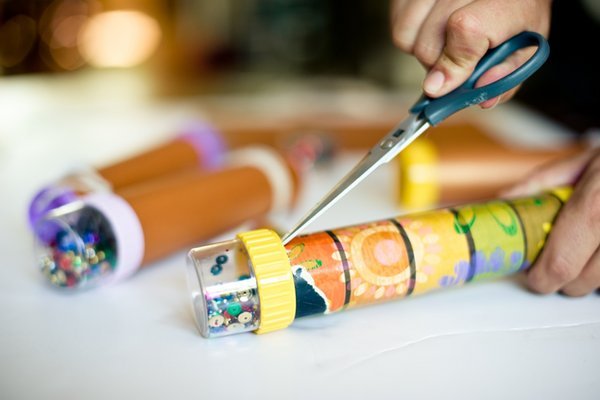 Place your numerical sticker on the inside window. Using a small amount of glue, replace the confetti filled window to the frame.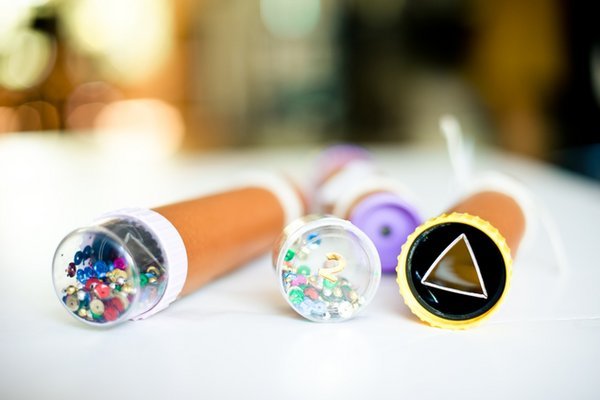 Re-cover your frame with pretty paper or fabric by cutting it to size and gluing down the bottom.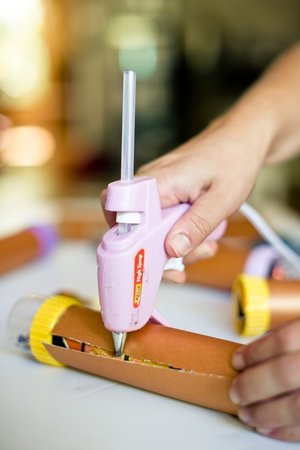 Tie off each kaleidoscope with twine and attach a small tag with each guests name.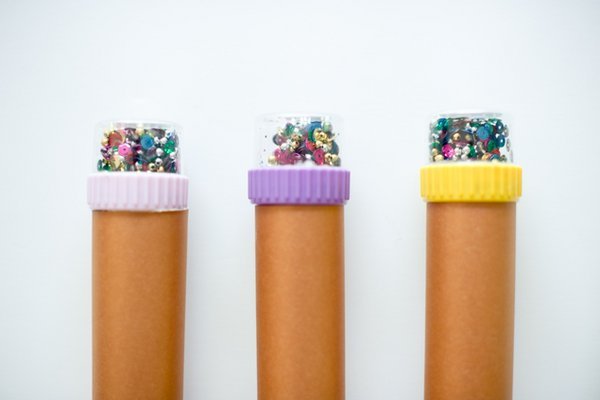 When your guest finds her name, she will simply look into the kaleidoscope to find out which table she's at (and get a beautiful show of confetti to boot)!