Project By: Victoria Hudgins
Photos By: Pictilio
Make a HUGE impact on your wedding day using affordable and simple crepe paper streamers! When executed in a sophisticated range of colors, this normal, everyday party supply can suddenly become an eye catching reception centerpiece or ceremony backdrop.
To get the look, the trick is to layer the streamers in a thick succession, then cut them back to reveal layers of gorgeous texture.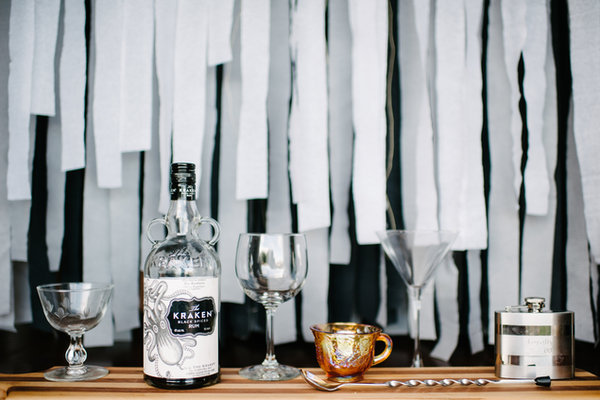 Step One:
Begin by selecting 2-4 streamer colors that coordinate with your palette. Add in a pretty metallic thread for an extra layer of texture.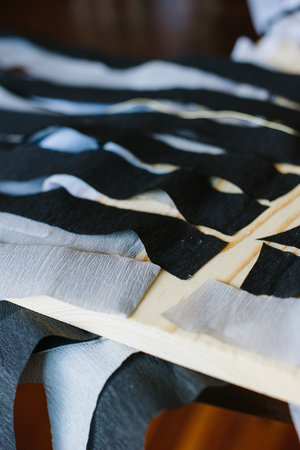 Step Two:
Cut wood pieces to the desired width and length. A long and narrow installation can center a family style reception table or make it shorter and thicker to back a ceremony or dessert table.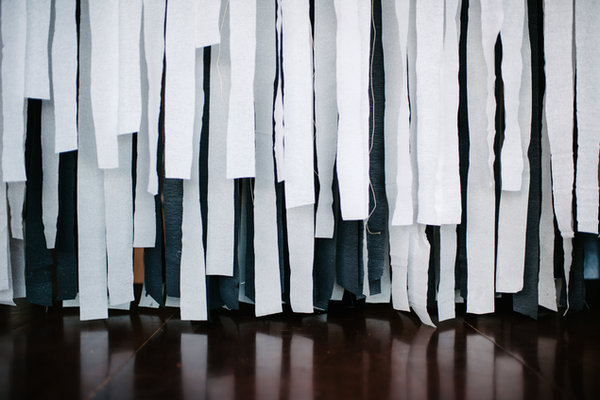 Step Three:
Starting with the most outward layers, glue the streamers to the bottom of the wood. Glue them from one end to the other with thin strips of hot glue. Then, move towards the center of the plank an inch or two and begin glueing the next layer, and the next and the next- until the streamers from both sides meet in the middle.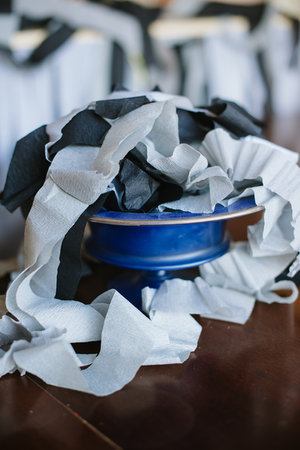 Step Four:
Turn the installation upright and hang it so you can carefully glue in the metallic string and begin cutting up on the outward layers to reveal the texture hidden inside.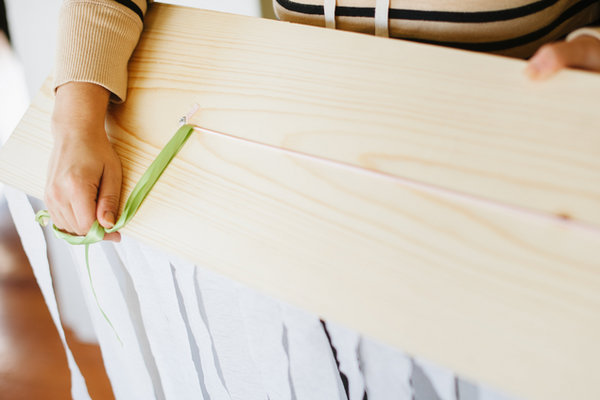 Step Five:
Continue creating layers, taking perspective from both sides, until you are happy with the look.