Project and Photos By: Victoria Hudgins
If embossing seems like a formality beyond your budget. Not to worry! It's a very easy craft to learn and will give your papers and packaging that polished look. This particular project shows embossed favors, but you can use the same tools to emboss your invitations, menus, programs, or save the dates!
You will need...
A craft heater, available at most craft stores. A jar of embossing powder, which will last you through hundreds of favors boxes and other projects, a stamp in the words of your choice and a white stamp pad.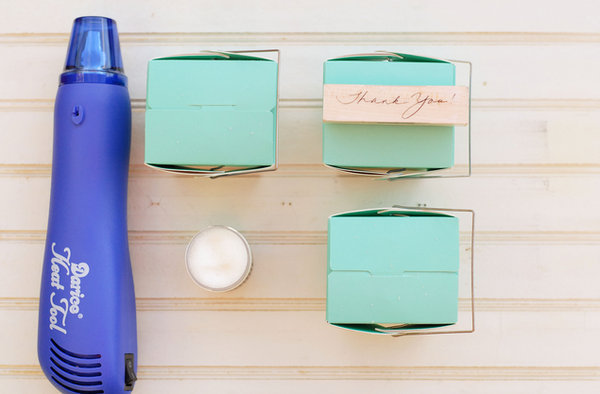 Step One:
To emboss favor boxes, start by stamping the box with a very wet stamp. Take extra care to ensure the entire stamp has been covered before pressing down. You could use other colors but I love the look of embossing with white for a traditional wedding.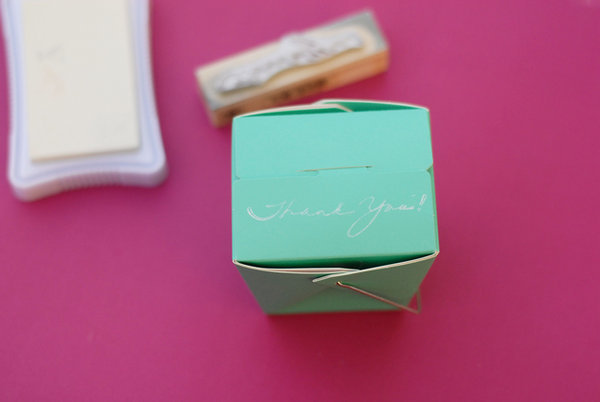 Step Two:
Once the favor box is stamped sprinkle a generous amount of embossing powder on top of it.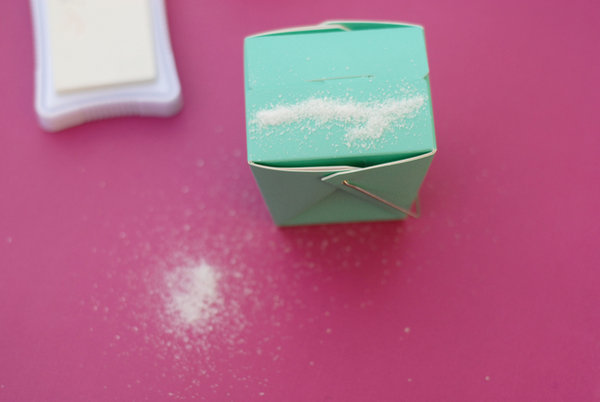 Step Three:
Use the heating tool to dry and heat the embossed word on your box top. It will bring pretty dimension to a simple statement.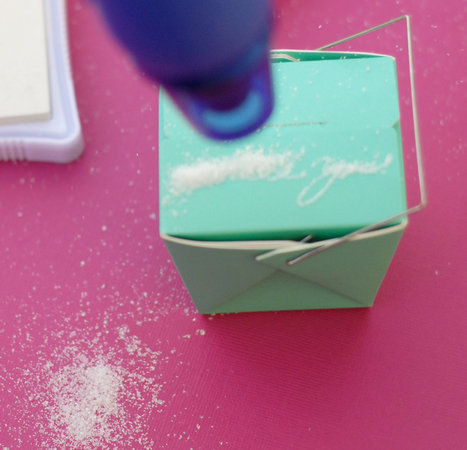 Step Four:
Tap the extra powder onto a sheet of paper for re-use!