Photos By: Chelsea Fuss
You'll need: 
1. 3 cake pans (sizes: 11", 8", 4.5")
2. A cake stand (aprox "12 round)
3. A pound cake recipe
4. Buttercream frosting (4 cups)
5. 1 frosting knife
6. Flowers + herbs (make sure they are organic and edible!)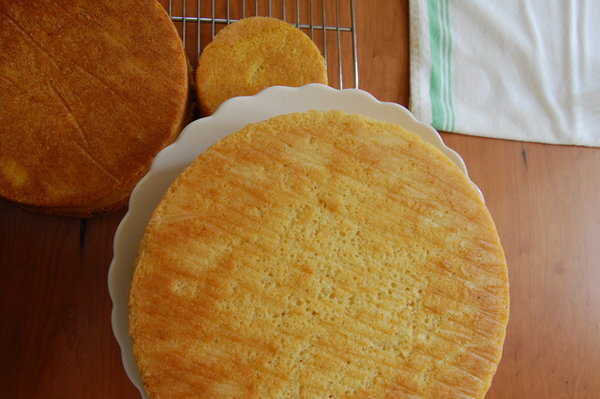 Bake your cakes the night before and let them cool overnight. Put together with toothpicks holding the layers.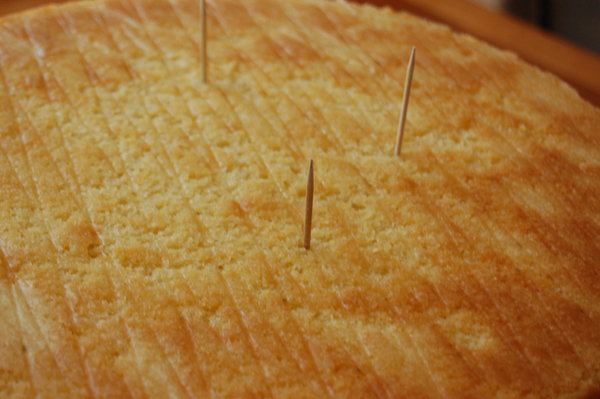 Once you have placed your toothpicks, stack your cakes carefully!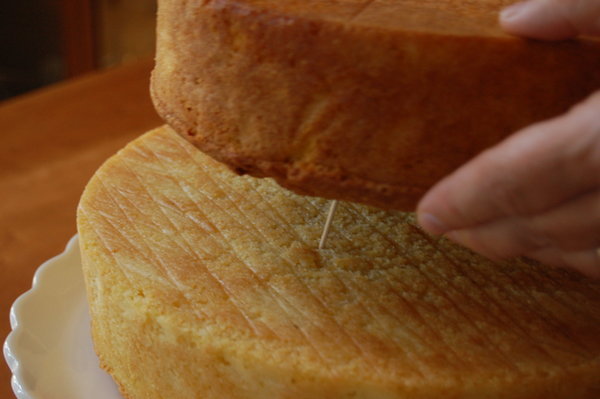 Almost there...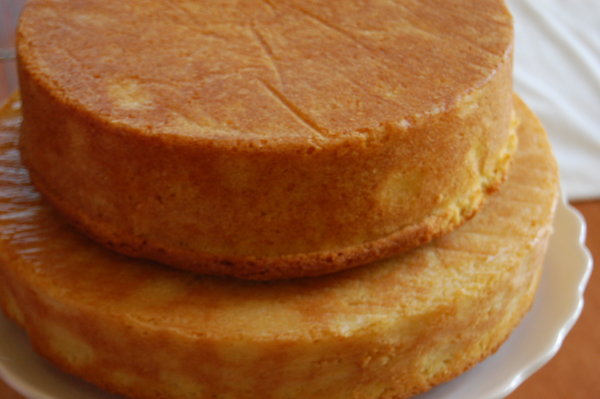 Voila!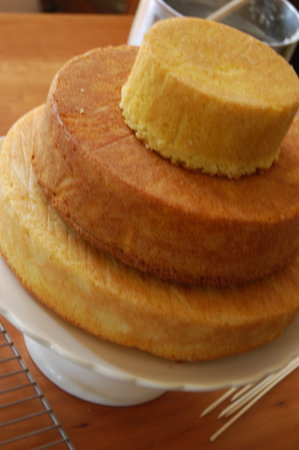 Measure layers to make sure that all the cakes are centered from all sides.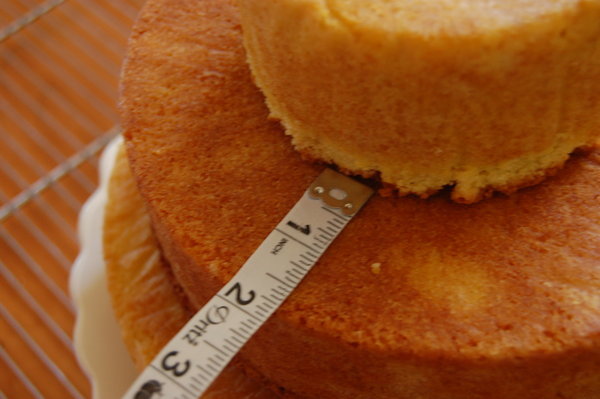 Frost with frosting knife -- get the knife wet to make it extra smooth.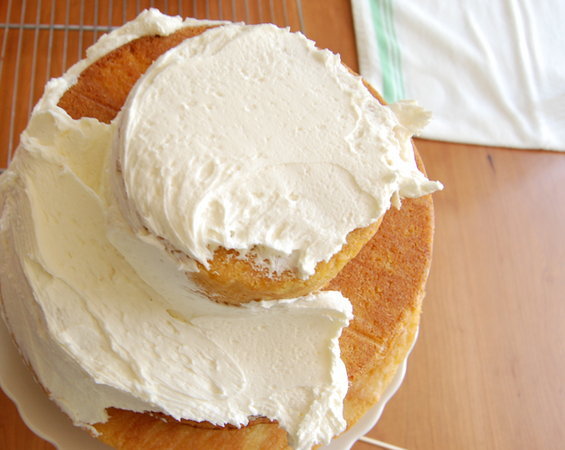 Clean off edges of the cake stand. Keep refrigerated until right before serving.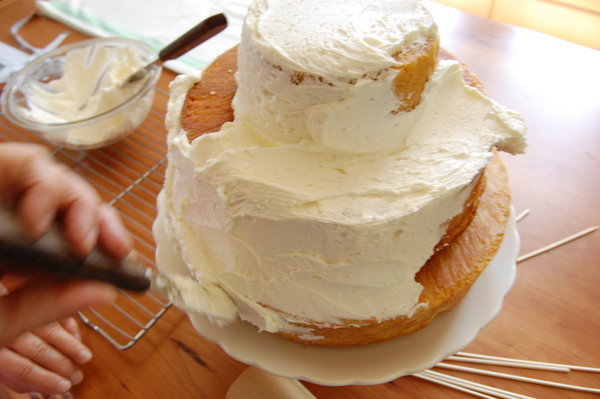 Your cake is ready to decorate now!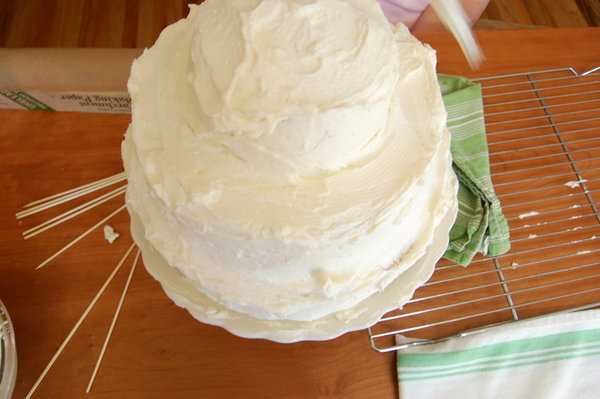 Have fun adding edible herbs and flowers.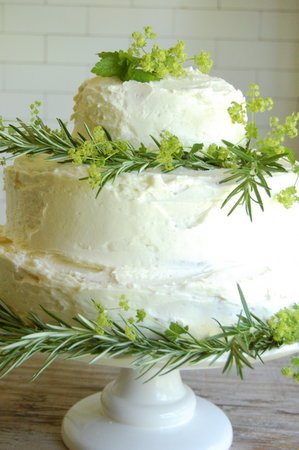 Herbs will hold up for a long time, but add the flowers last minute so add them that morning, securing them with frosting.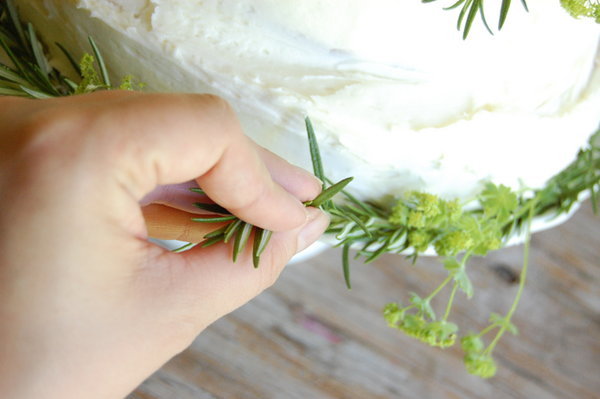 Using a pound cake recipe is your best bet because they do not crumble. Buttercream frosting can melt easily, keep your cake as cool as possible before serving!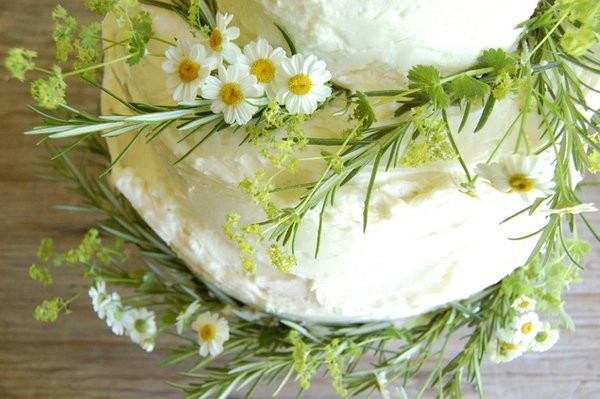 Your gorgeous cake is ready!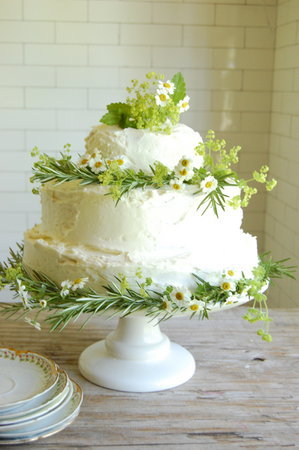 The best part ... tasting the sweet creation.