Photos By: Jordan Ferney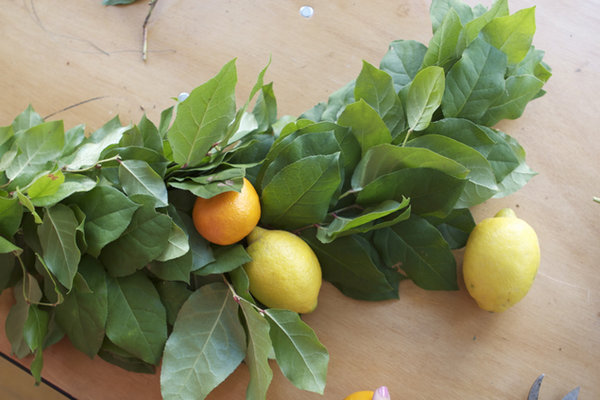 Materials to make a 12 ft garland:
3 bunches of lemon leaves ($4 each)
24 & 30 Gauge Florist Wire ($2 each)
A small rope ($2)
Optional: wired florist stakes (best for apples and other firm fruit)
Optional: fruit or berries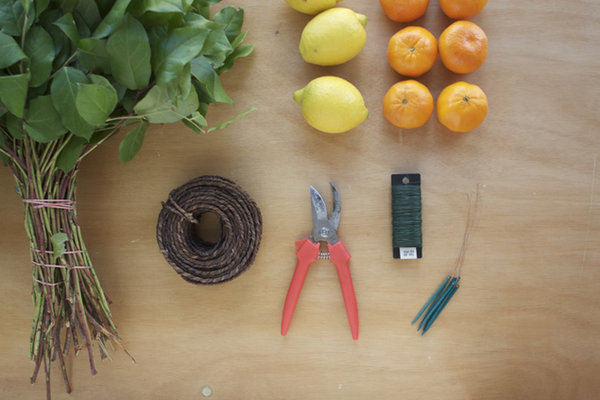 Go through the bunches of lemon leaves, cutting down the sections of leaves and leaving a 3" stem.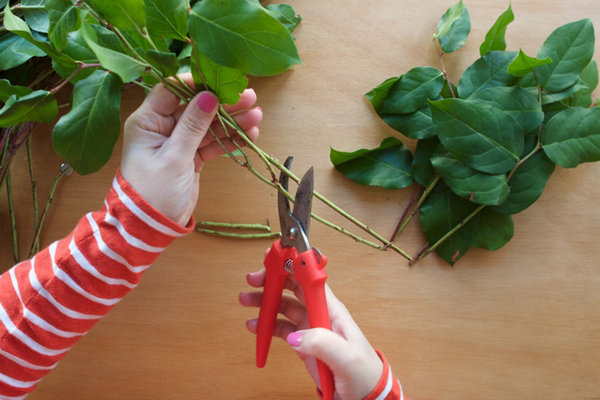 Don't forget your rope!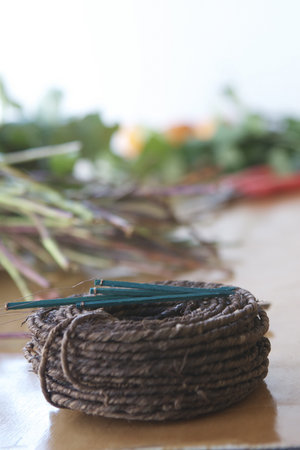 Keep cutting until you have enough to work with -- look at these neat piles!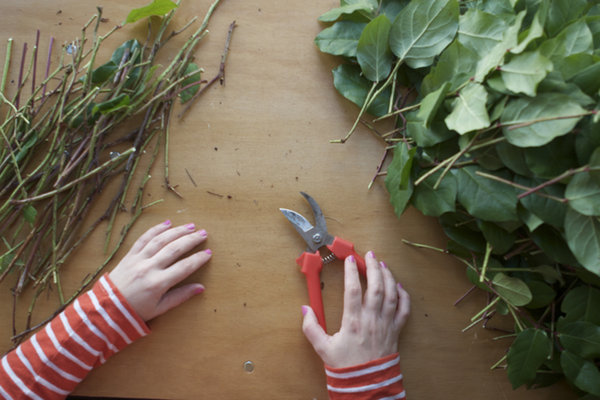 Start gathering your leaves into clusters.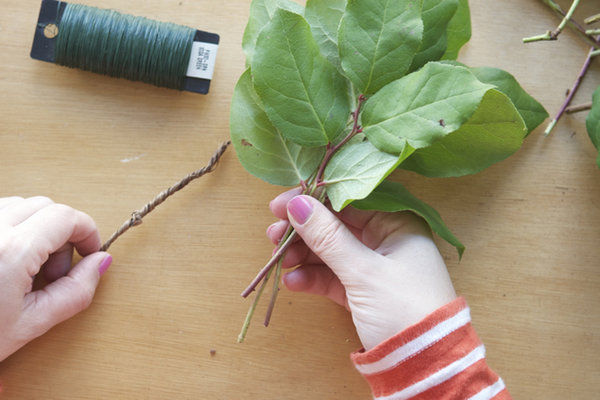 Cut an 8" section of 30 gauge wire. Gather two or three sections of leaves and wire them together. Leaving a 6" tail of rope take the sections and wire it to the rope.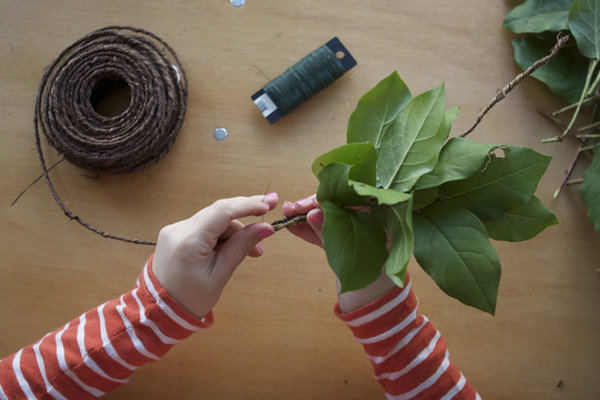 Repeat, cover up the previous stems with the new section of leaves. Continue, making sure the garland looks full and the wires aren't showing.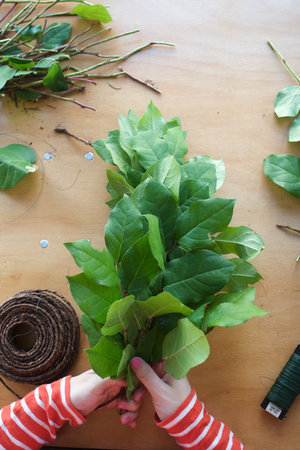 If you would like to add fruit to your garland, take a piece of fruit and secure a piece of wire going through the skin of one end of the fruit using 24 gauge wire.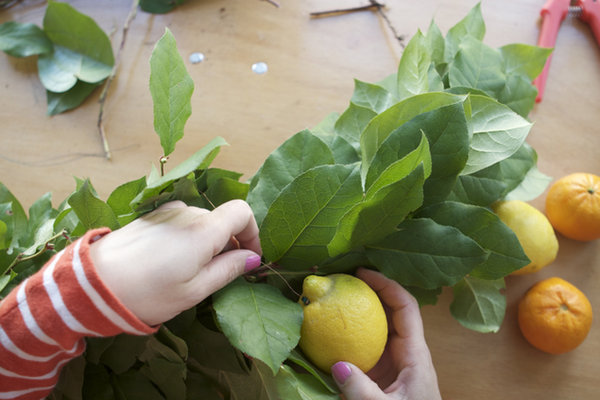 Make sure it is on tight or you will have falling fruit! Wire the fruit onto the rope and tuck the lemon leaves around it to hide the wire.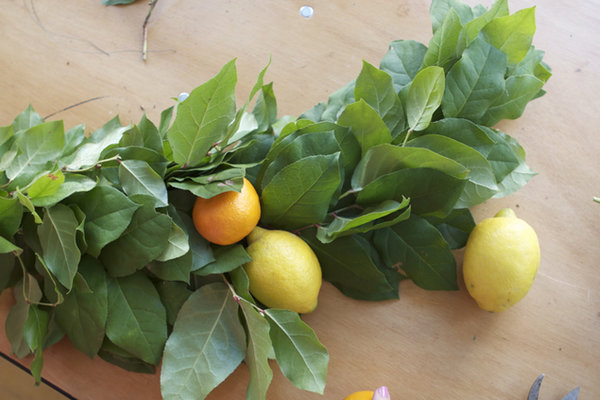 Voila! This pretty project can be done up to two days in advance of the event. Store it out of direct sunlight in a cool place and spritz with water twice daily.