Photos By: Jordan Ferney
Materials:
Vellum paper, 56 sheets of paper,
a sewing machine, 
fishing weights (not pictured),
an exacto knife and straight edge (or a stack cutter,)
artist tape (for hanging)
Cut the sheets of vellum into one inch strips. You can do this with an exacto knife or have it cut all at one time with a stack cutter. (If you decide to go the stack color route organizing the paper in the order you want it to hang in will save you some time.)Measure the height of the space where the mobiles will hang to figure out how long you want them. Keep in mind you'll want to keep the eyesight of the guests clear of any obstruction. Once you know the length of the mobiles, layout the different colors in the order you want. Repeat until it is close to the length of mobile you want. Then put it into a stack and it is ready to sew.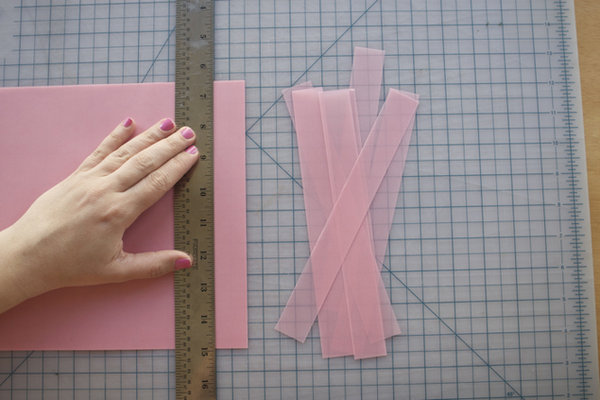 Leave a 12" tail of thread at the beginning and start to sew down the middle of the first strip. (I found it is easiest to put a piece of tape on the sewing machine at the end of the strip as a guide to mark where the vellum should be sewn.) Continue feeding each addition strip into the sewing machine.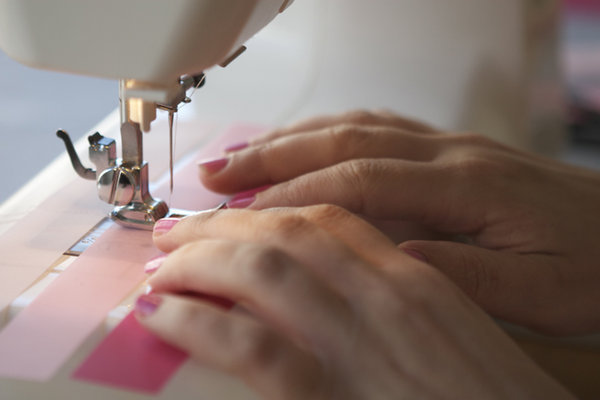 At the end leave another long tail of string. As you are sewing, try to be consistent on the amount of space between each strip but if its not perfect its ok, this design is very forgiving. Our mobiles were about four feet and the actual sewing took about 10 minutes for each mobile.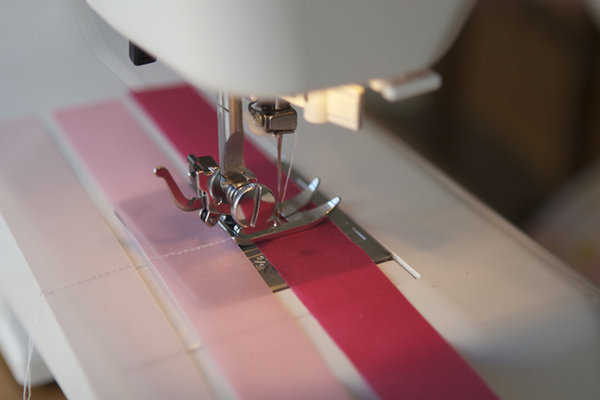 Hang the mobiles at varying heights over the center of the table with artist tape.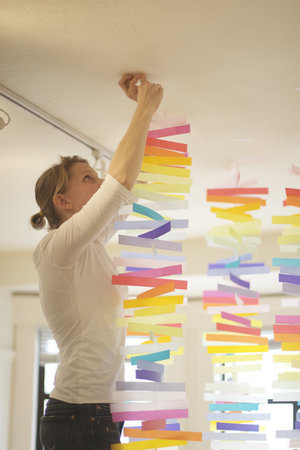 If left by itself the bottom paper will curl up, add a simple fishing weight at the bottom to prevent this from happening and to add a nice polish to the project.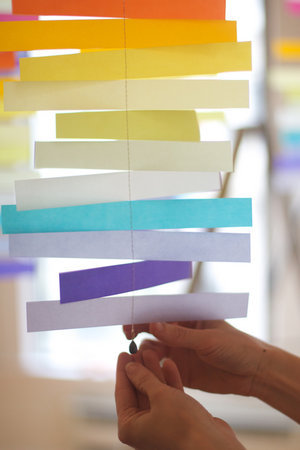 This bright and modern mobile project is perfect for a daytime wedding reception or shower and can be done in any color scheme. It will transform the room and make a big impact.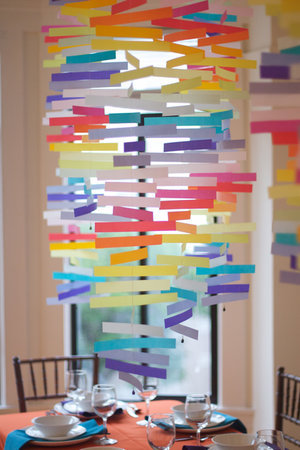 The best part is this whole project can be made on the cheap -- for under $25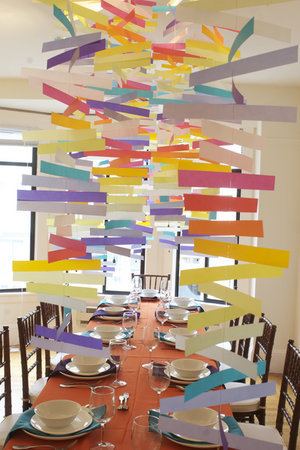 Use your imagination - or any color palette - to go with your event theme.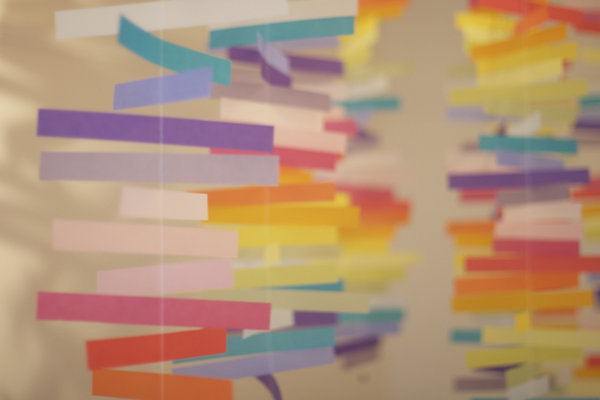 Gorgeous!