Project and Photos by Brittni Mehlhoff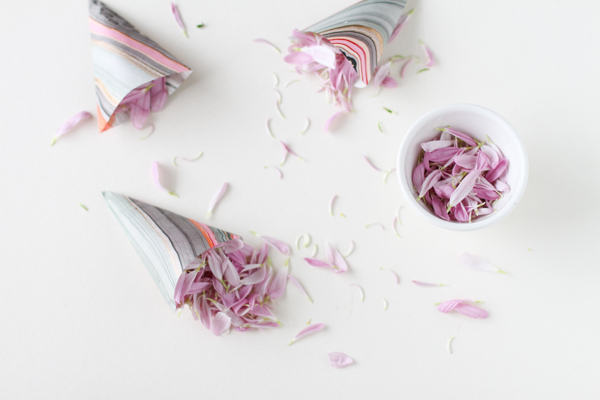 Create these easy cones, using decorative paper, to add a special touch to the confetti toss or the treats table. Use them in lieu of standard bags to fold anything from candy and popcorn to confetti and flowers.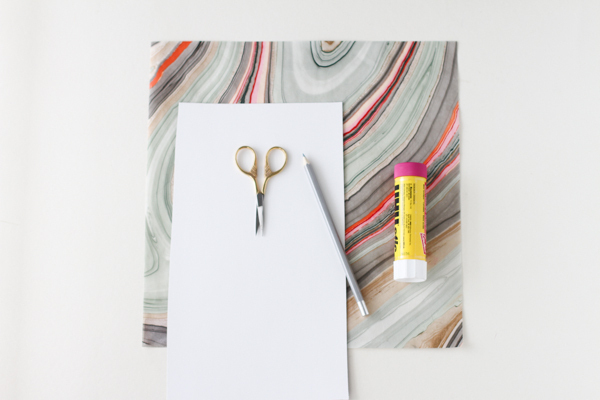 Materials:
Decorative Paper
Heavy Cardstock
Scissors
Pencil or Pen
Glue Stick or Double Sided Tape
Straightedge
How-To: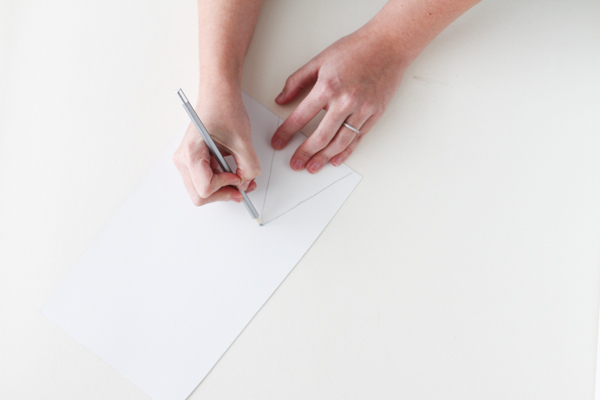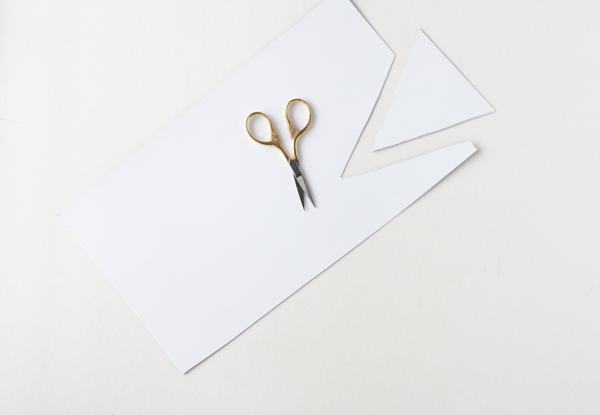 1. Start by creating a tall triangle with a pencil and straightedge, on cardstock. The dimensions of the triangle shown are as follows: 4.5 x 4.5 x 3.5. Then cut it out.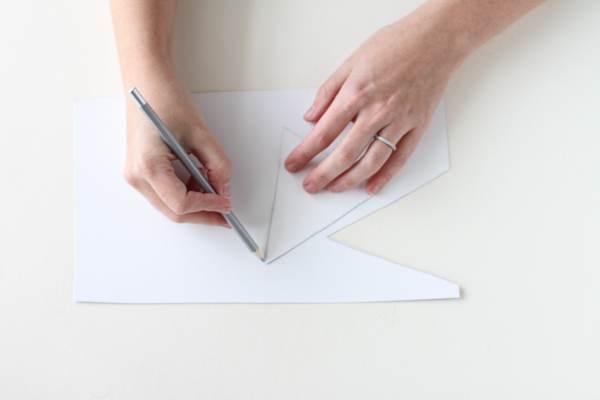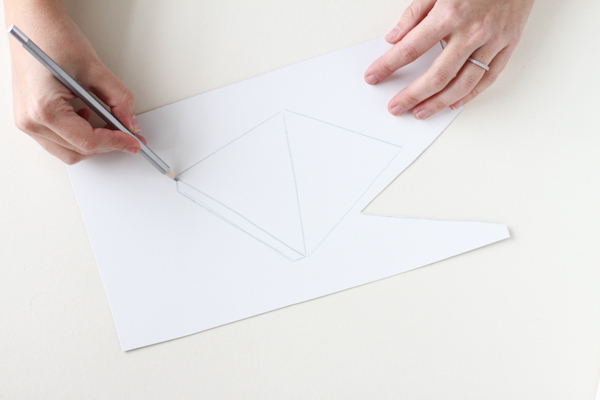 2. Using the triangle you just cut out, create a template on cardstock, by tracing the triangle and then tracing another triangle right next to that one, so that they are touching. Then create a 1/4 inch strip on the long side of the second triangle. Angling the edges inward. See photo.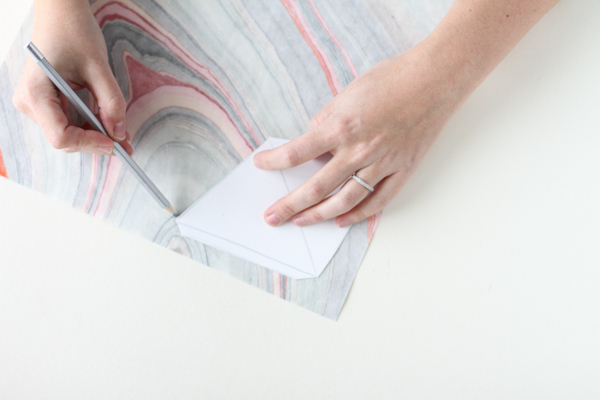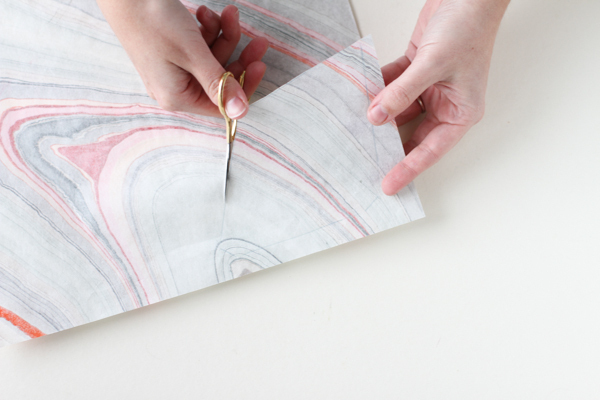 3. Cut out the template created in Step 2 and trace onto the backside of a decorative sheet of paper. Then cut out.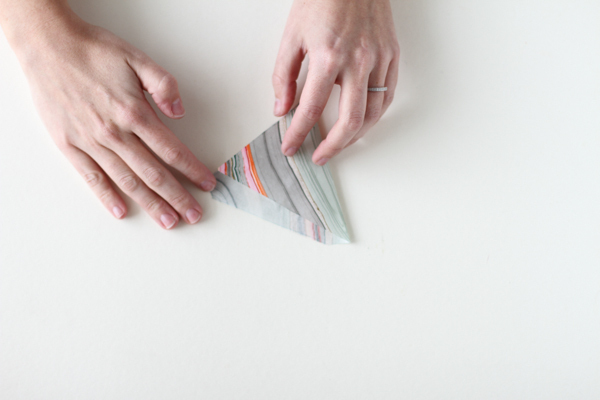 4. Next, fold the far triangle on top of the second, connected triangle. Then fold the extra flap/ strip over that, to create a crease. Then, unfold so that the triangles are flat again.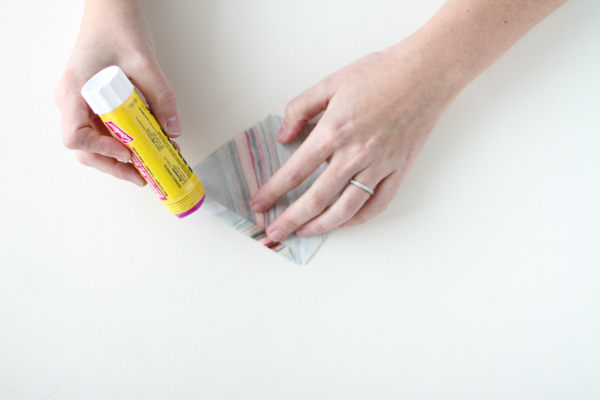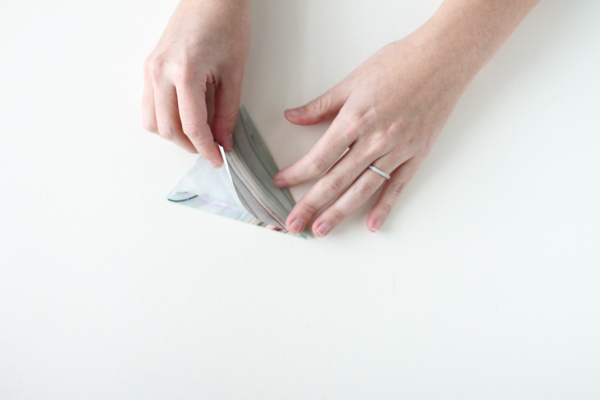 5. Fold the flap back and apply glue to the entire flap. Then fold the far triangle on top again and press down until glue is secure.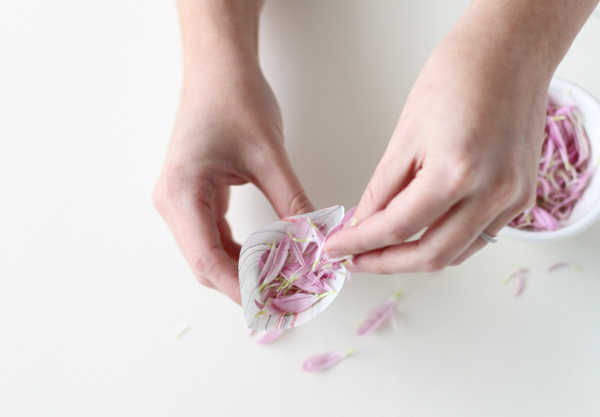 6. Fill with confetti, flower petals, or candy and enjoy.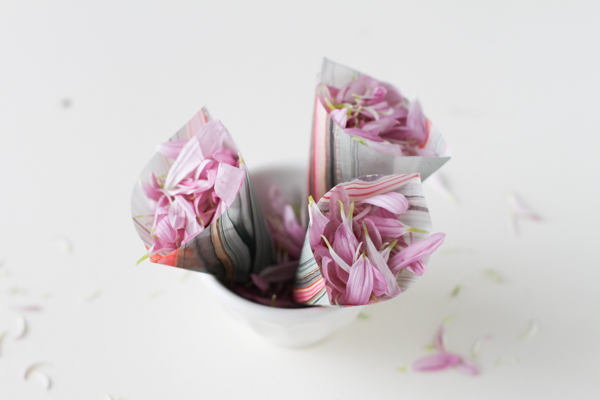 Ta-da!