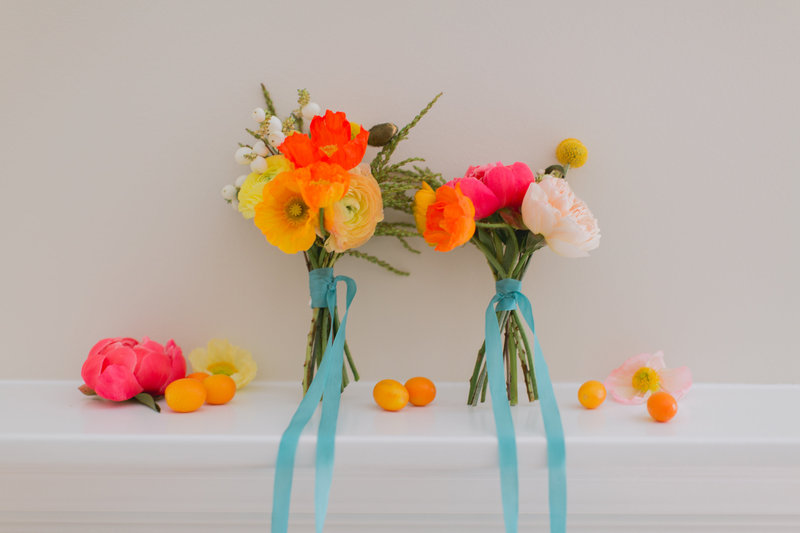 These vibrant bouquets are perfect for spring or summer weddings for brides on a budget. How cute these would be for the bridesmaids!? The citrus color palette is so yummy and cheerful!
Before you begin to design the bouquets, clean the stems of the flowers and cut them and give the stems a trim and place in clean, cool water until you are ready to begin the design.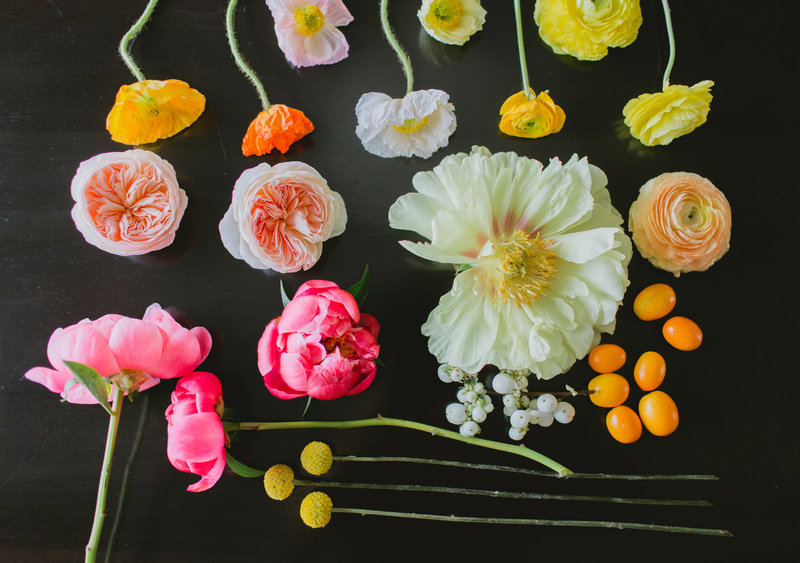 Ingredients:
I purchased a mixture of spring flowers with bright color palettes. The flowers are from a local flower farm.
Garden Roses
Peonies
Ranunculus
Poppies
Snow Berries (for texture)
Billy Balls..aka…Craspedia (for texture)
Pieris (for texture)
Citrus
Floral Tape
Ribbon
Scissors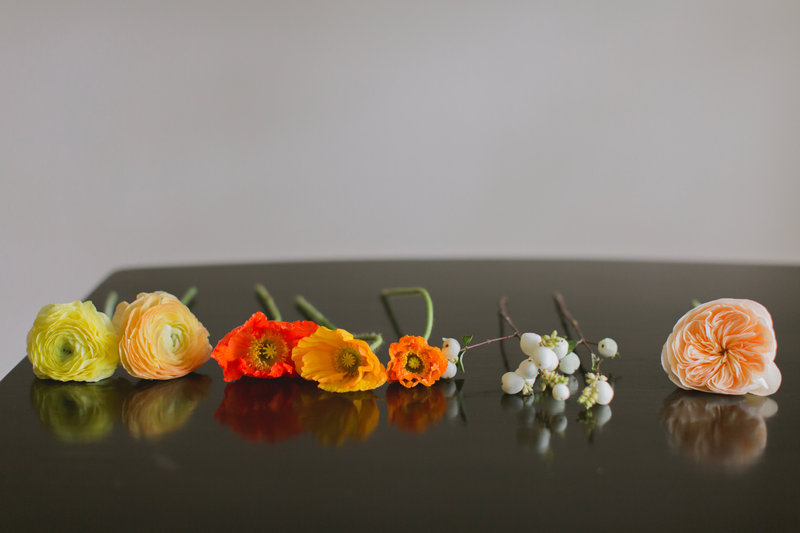 Step One: Begin by placing the stems of flowers on the table or counter that you are working on. This will make it easier and quicker to put the bouquet together.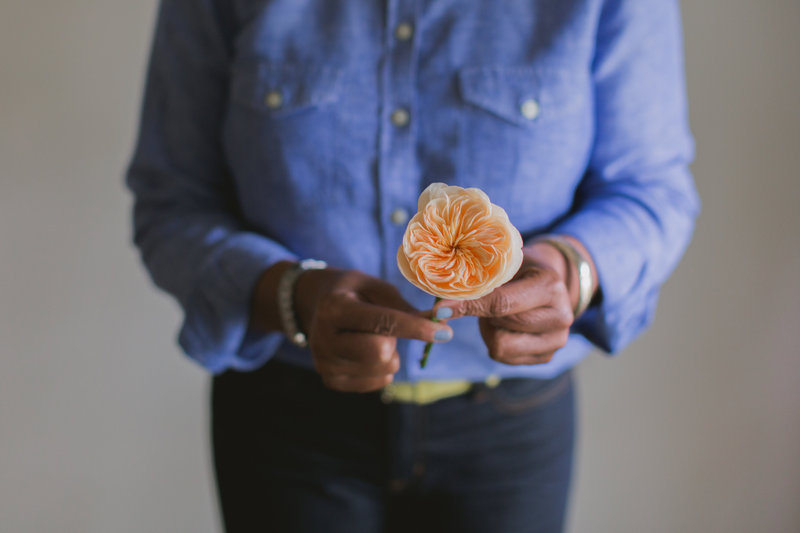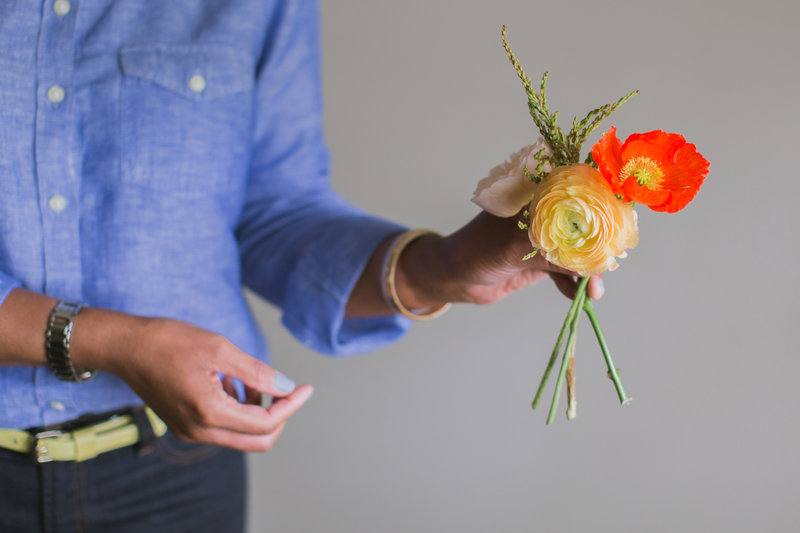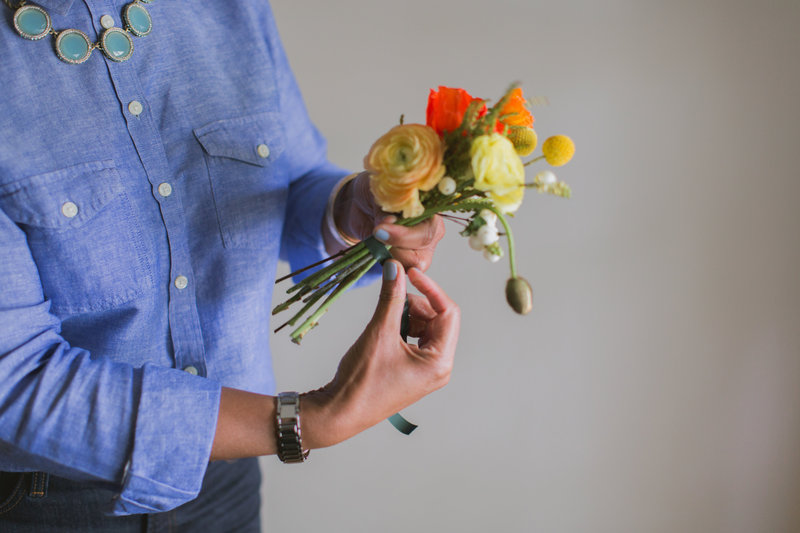 Step Two:  Begin with the garden rose and simply start adding the flowers to build the bouquet. For these mini bouquets, use 7-9 stems per bouquet.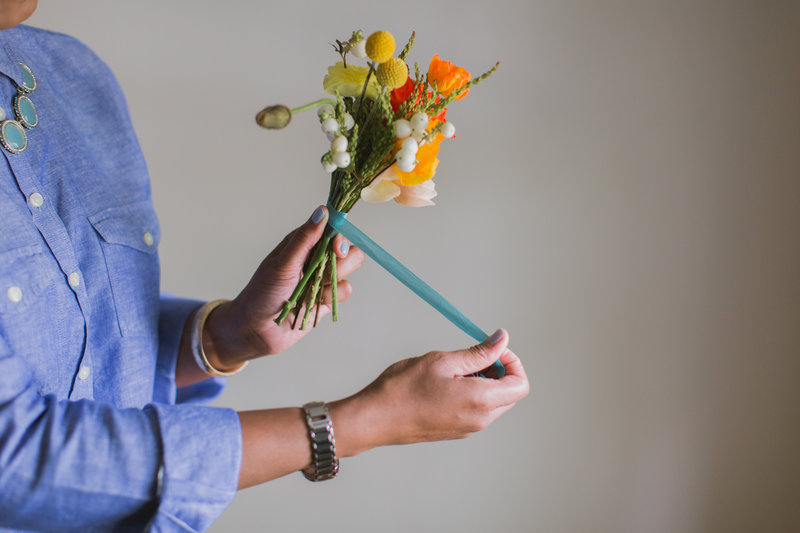 Step Three: Tape the stems and tie with the ribbon.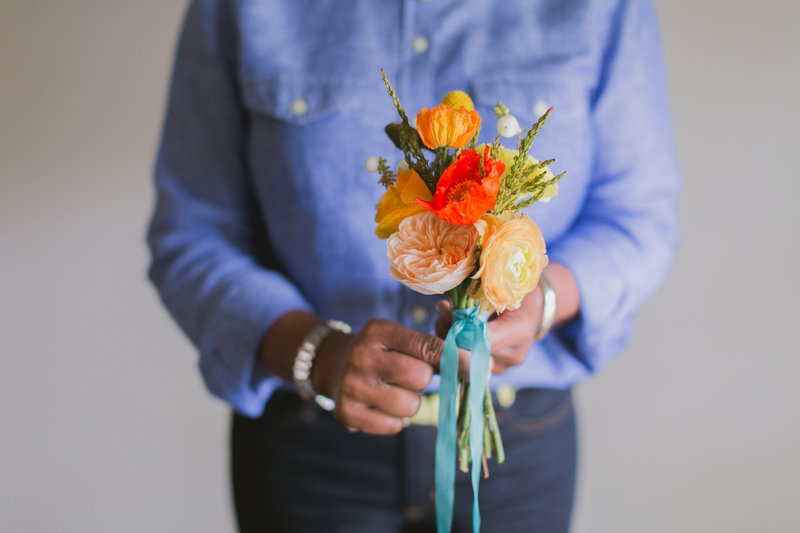 There you have it! Mini citrus bouquets!