Project and Photos By: Brittni Mehlhoff 
These floral minis are a sweet and unique way to incorporate fresh flowers into your reception décor.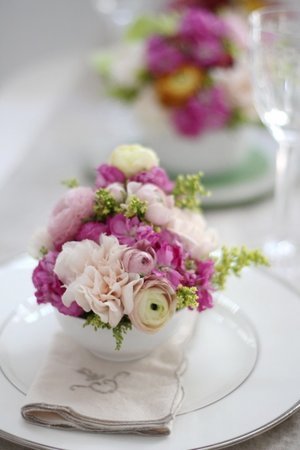 They're fairly easy to make and can double as favors. Imagine how pretty they'd be situated on top of each place setting!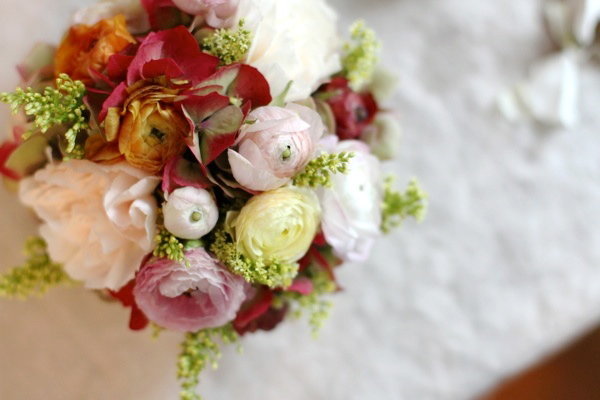 Supplies:
Scissors
Floral foam 
Small vessel or decorative bowl
One large bowl filled with water
Hydrangeas and other fresh flowers with small to medium size blooms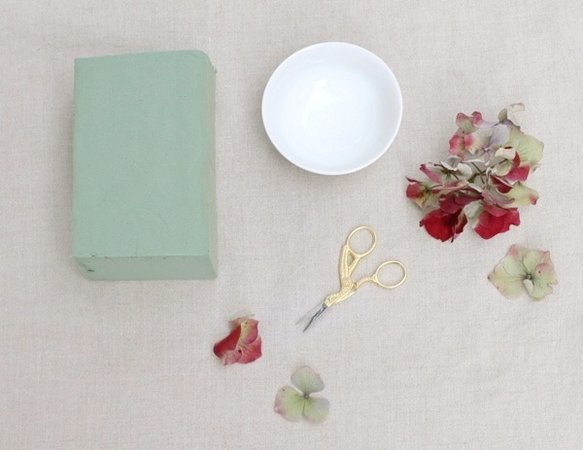 Step One:
Cut down a piece of floral foam to fit snug inside the vessel or small, decorative bowl.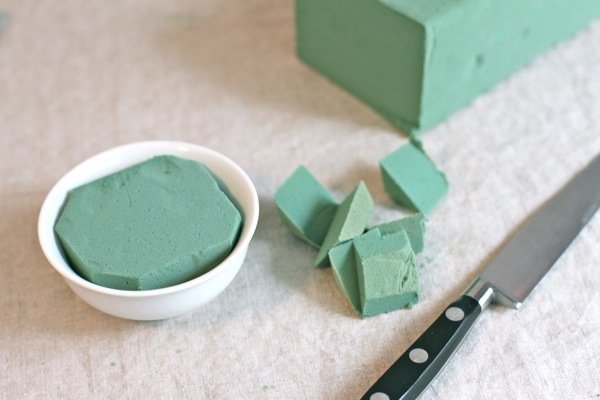 Step Two:
Once the foam has been cut to size, drop it into a large bowl of water and let it sink to the bottom. After letting it soak for about a minute, place it back into the small vessel, and begin cutting down your fresh flowers. Each stem should be cut at a sharp angle to ensure it can pierce through the foam.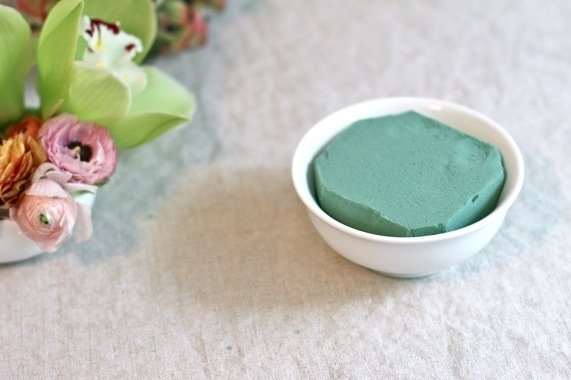 Step Three:
Starting in the center and working your way out, begin adding short stems of hydrangea clusters to the arrangement.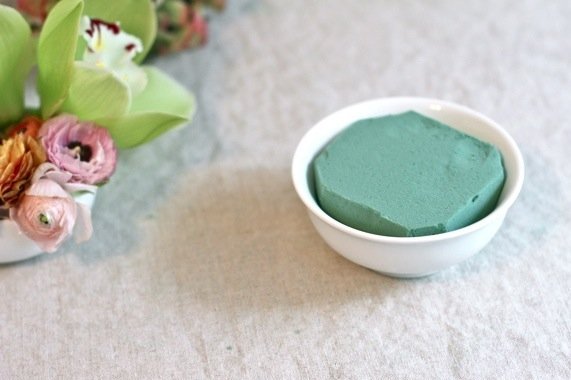 Step Four:
Once the entire bowl is filled, add additional flowers and fillers. Depending on where they are placed, some stems will need to be slightly longer than others. Add finishing touches with your favorite blooms and fill areas that look sparse.
Styling Tip:
When the seasons change, so does floral availability. Just remember, hydrangeas are a key factor for keeping this project simple. The stems are nice and hearty and hold the surrounding florals in place.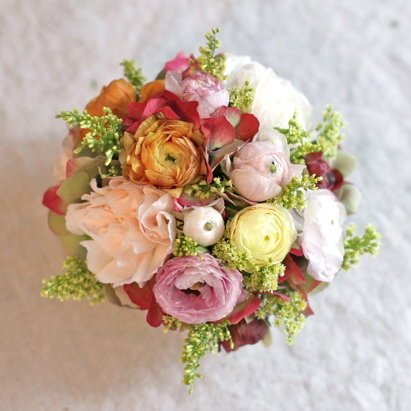 These miniature arrangements can also be displayed on a place card table with paper flag table numbers or dispersed with small votive candles along the center of a long banquet table.