Project and Photos By: Brittni Mehlhoff
Bring some holiday spirit to a festive cocktail hour with miniature holiday wreath stir sticks. This playful decoration for your signature cocktail will spark conversations amongst guests, guaranteed. Not to mention, it's also a great addition to hot cocoa at the end of a winter evening reception.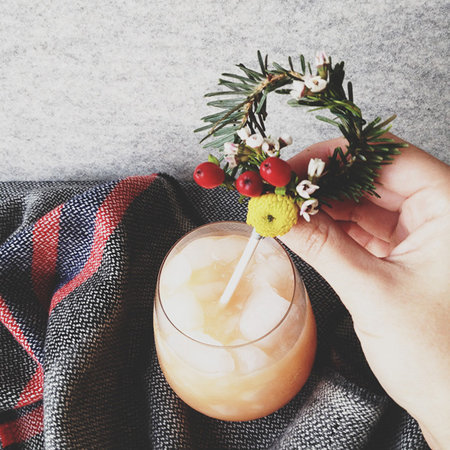 Supplies:
floral wire
scissors + wire cutters
small (fresh) florals
fresh rosemary or christmas tree trimmings
washi tape
stir sticks or lollipop sticks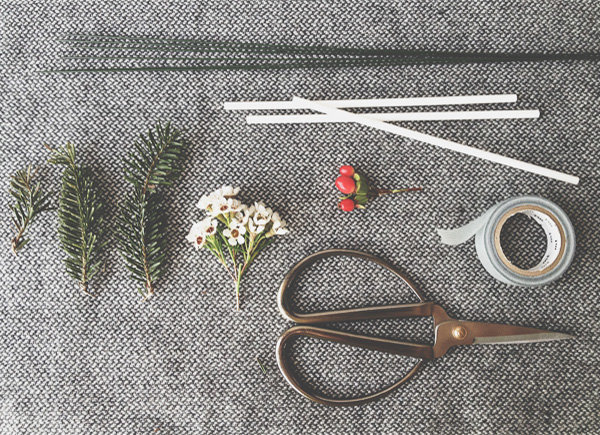 Step One:
Bend a 7-10 inch piece of floral wire on one end to form a circle shape and secure the loose end to the remaining wire. It should look like a lollipop. Begin threading stems of rosemary or christmas tree trimmings through the circle and secure with additional wire along the way. This will form a miniature wreath. Cut off most of the excess wire that is hanging below your wreath shape, leaving about an inch of it to attach to the stick.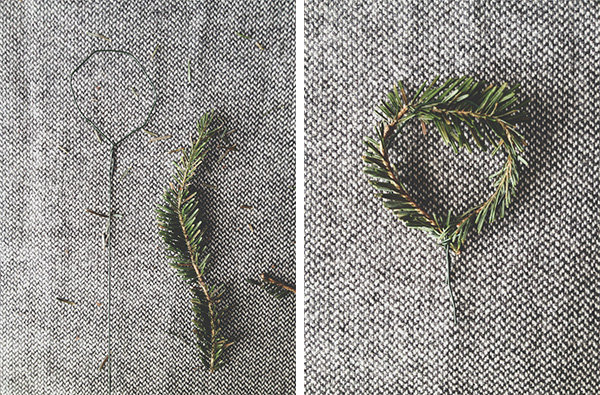 Step Two:
Begin adding small blooms in a couple of places and secure with floral wire.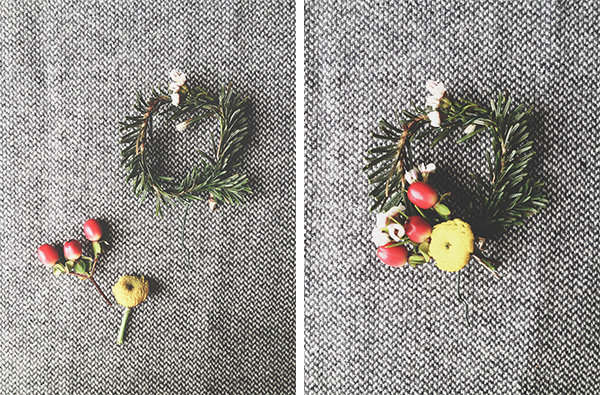 Step Three:
Attach your finished wreath to a stir stick or lollipop stick with washi tape. Add a string bow if desired.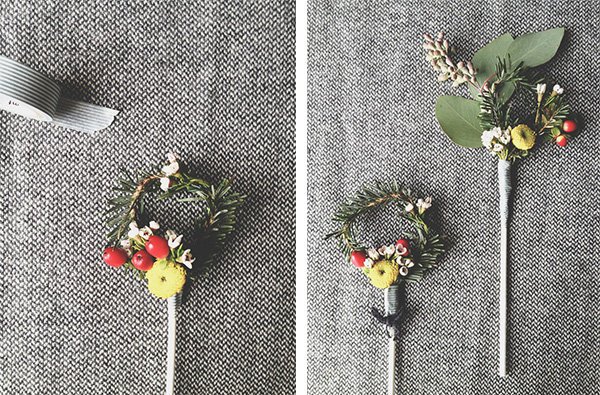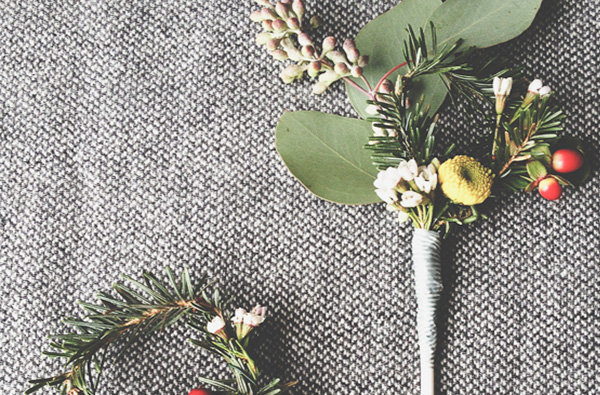 Step Four:
Place the mini wreath stir sticks in a festive cocktail or hot cocoa and enjoy!