Project Styling and Photos By: Jordan Ferney of Oh Happy Day
Give your guests a mini masterpiece! This mini canvas and easel concept would be a wonderful escort card idea or even work well for a place setting.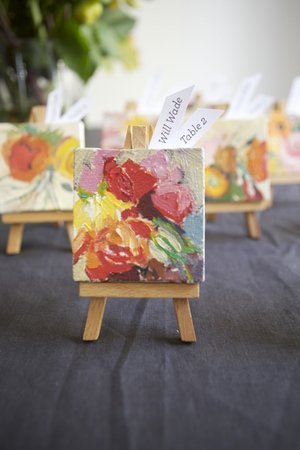 Materials:
For this you'll need mini easels and mini canvases. I found a great cheap source right here at
Blick
. It's $1 for each canvas and $2 for each easel.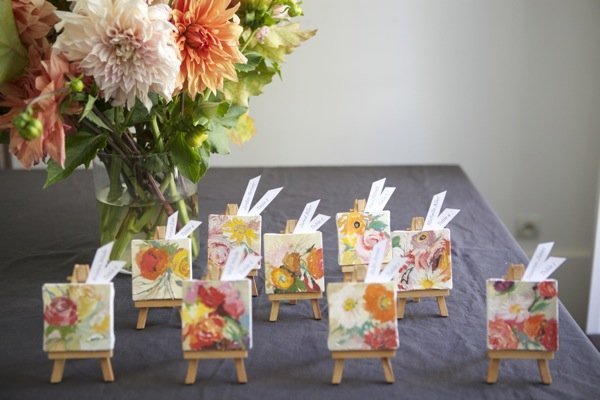 This project would be especially ideal if you have someone close to you that is an artist. (Doesn't everyone have an Aunt Linda that dabbles in painting)?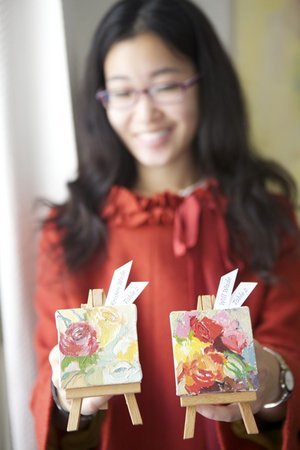 If not, you could experiment with oil painting (buy a beginner kit) or find a local painting student that could give you a deal. We had an artist work on these and it took him about five minutes to do each one.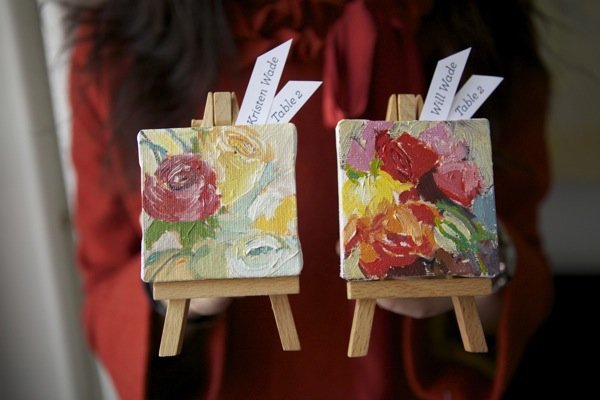 Tape a tiny flag with the guest's name (and table number) to the back of each canvas.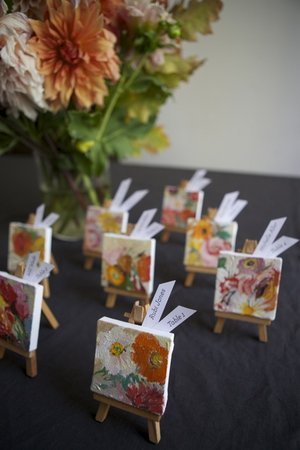 Voila! A thoughtful, creative, lovely little piece of art.
Your guests can then take home this special momento to remember your day.