Add a custom touch to everything from centerpieces to guest favors with this DIY idea for mini monogrammed mirrored vases. Using inexpensive, but heavy-duty, glass votives, you can create small flower arrangements that will feel unique and special for your big day. And each one will only set you back $1.50. How's that for inexpensive?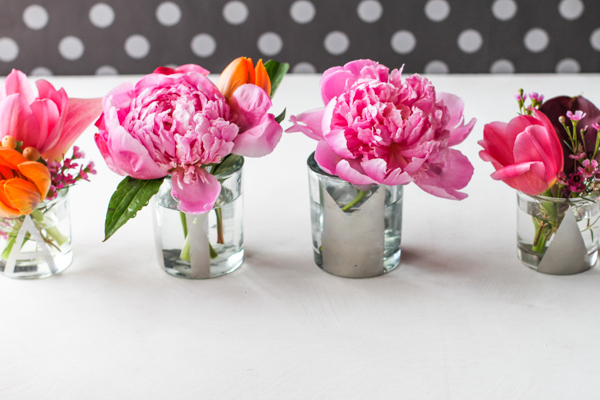 You can even create a special message for guests, spelled out with letter vases. Or incorporate shapes and patterns for an unexpected detail that guests will remember.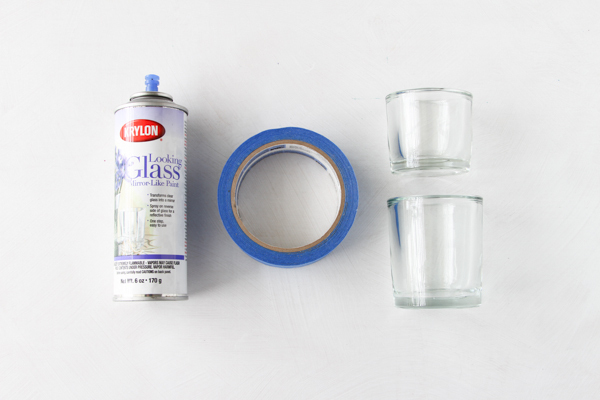 Materials:
Glass Votives
Looking Glass Spray Paint
Painter's Tape
Scissors (optional)
How-To:
1. Start by blocking out the basic shape of the letter or letters you want to monogram or message, with painter's tape.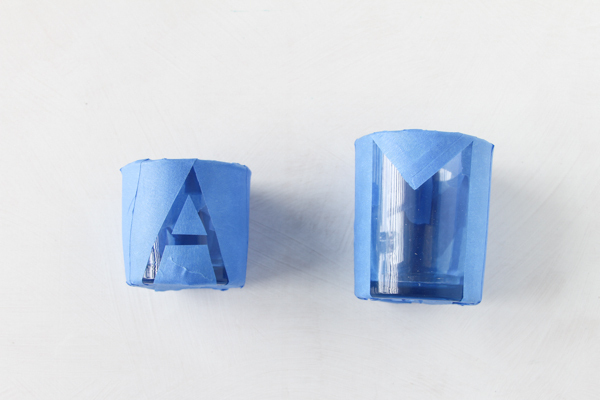 2. Complete any inner details, using scissors (if necessary) to cut any shapes for the letters that can't be made by tearing the tape. Press the edges down firmly, to make sure the tape is secure.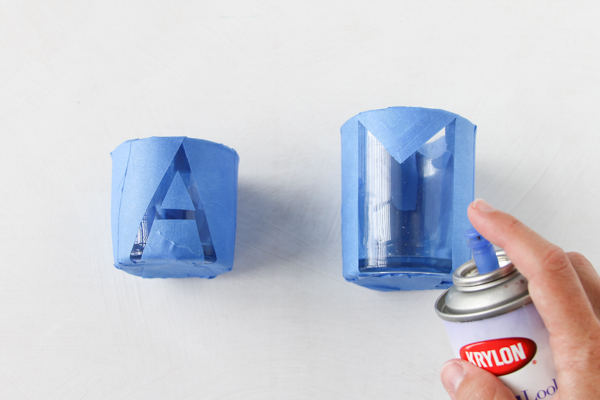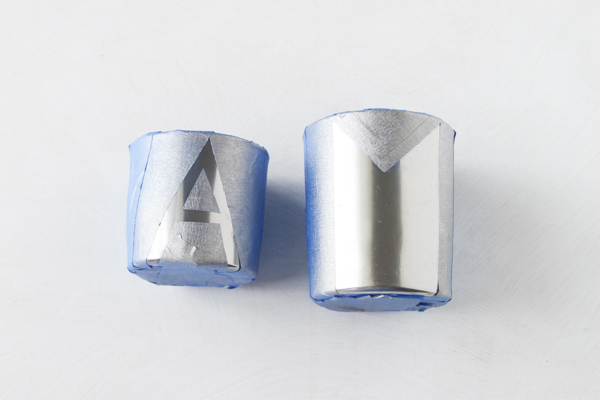 3. Next, in a well ventilated area, spray paint the glass votives and allow the paint to dry fully before moving onto the next step.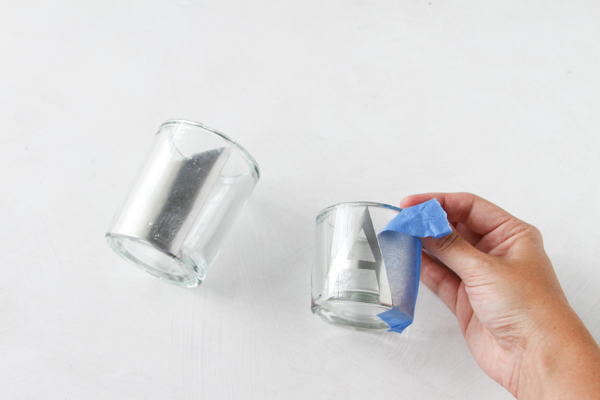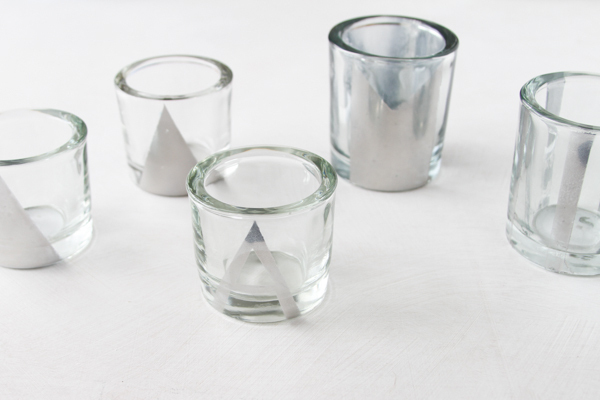 4. Once the paint is completely dry, carefully remove the painter's tape.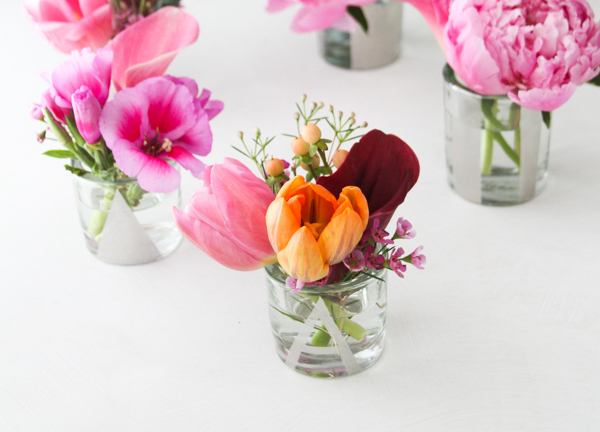 5. Next, add water and flowers to complete each piece.
Use the finished votive vases as tiny centerpieces running along a long table or as favors for guests to take home at the end of the evening.