Project by Janie Medley
Photos by Tori of Marvelous Things Photography
Freshen up your spring wedding with these delightful DIY mini arrangements!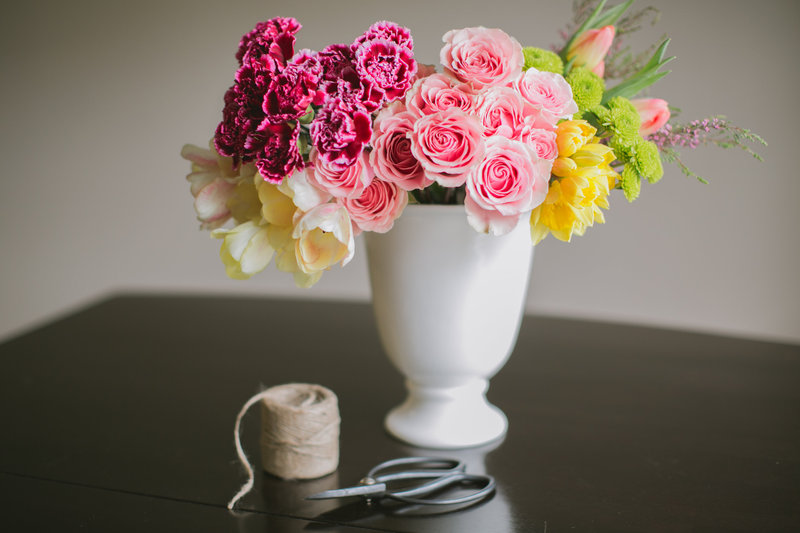 Ingredients:
All flowers were purchased at Whole Foods
Tulips
Daffodils
Carnations
Heather
Roses
Kermit Mums
Ribbon
Scissors
Bud Vase
Instructions: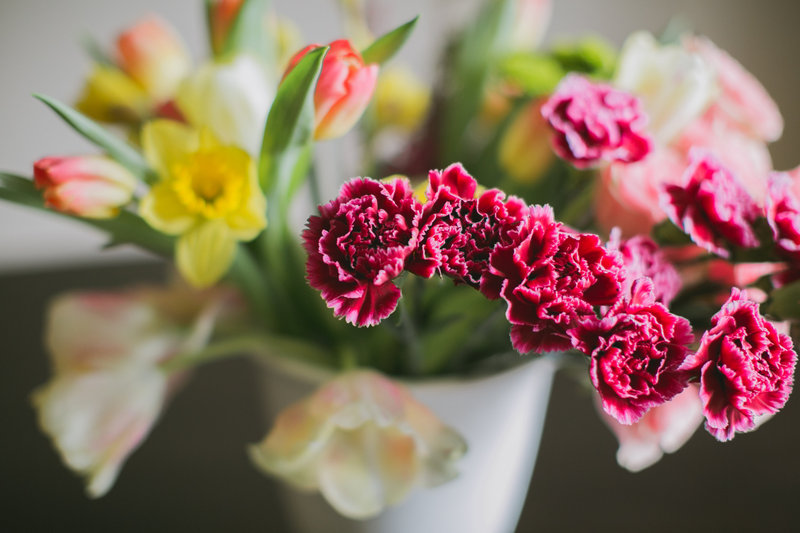 Before you begin to put the bouquet together, clean the stem of the florals.  You will find that most stems of tulips will have a little dirt in them. You will need to strip some of the leaves off the tulips as well, I normally leave the prettier leaves on to use for the bouquet.  Give the stems a trim and place in clean, cool water until you are ready to begin the design.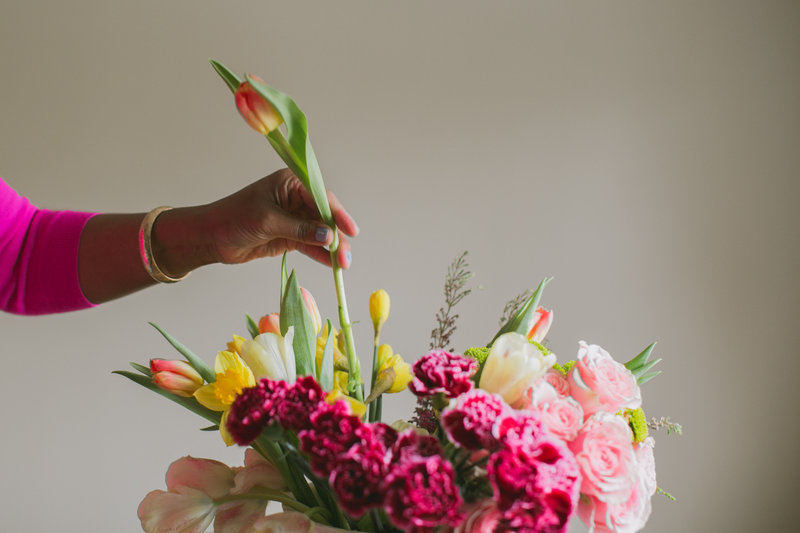 Have fun with this project.  You have a pretty vase filled with lots of pretty spring flowers.  Start by selecting a pretty stem out of your vase and begin designing your mini bouquet.  I only used 7-8 per bouquet.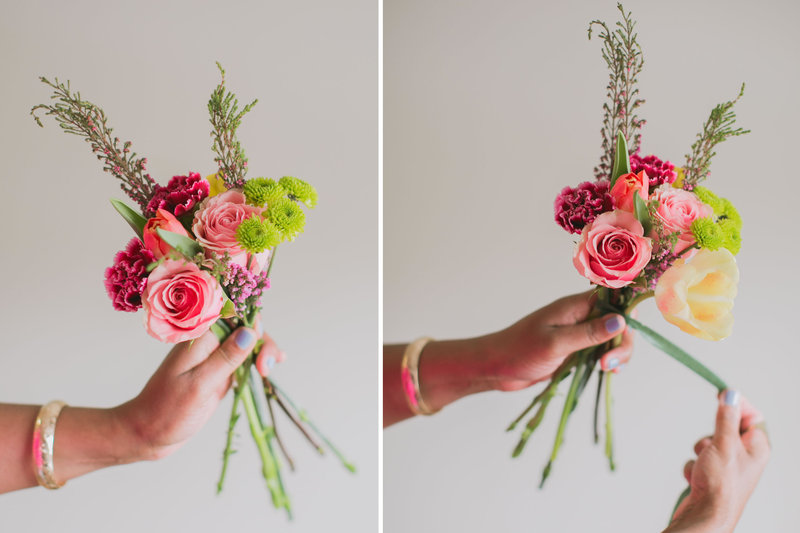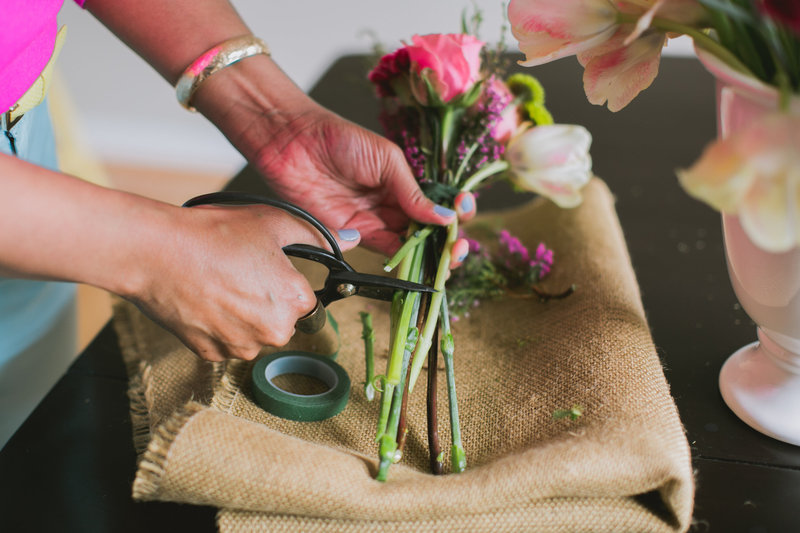 Once the bouquet is at the size you want, tape the stems together and give the stems a trim.
Place your mini bouquet in a bud vase.  These would be so cute on cocktail tables at your reception, cake tables, etc. or you can group them in 3's for the reception tables. So cute to have in your home or to give as gifts!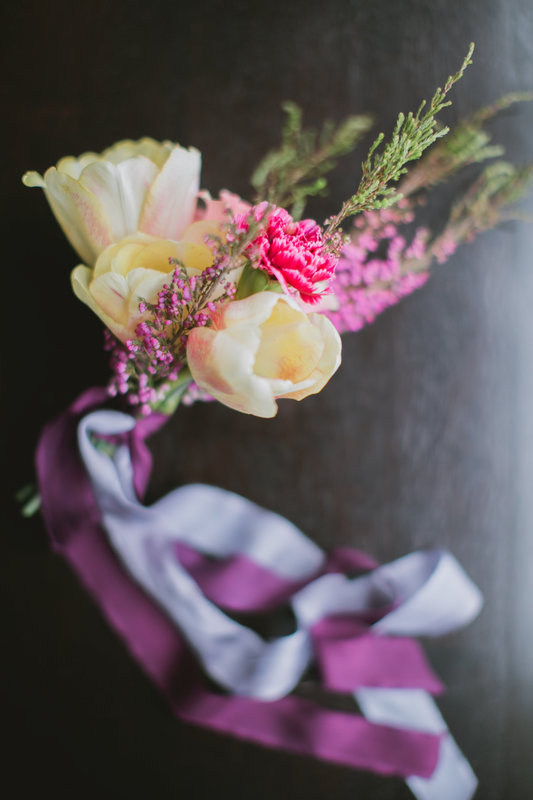 If you want to carry them as a bouquet, wrap the bouquet handle with your favorite ribbon. Perfect for all the ladies in your bridal party!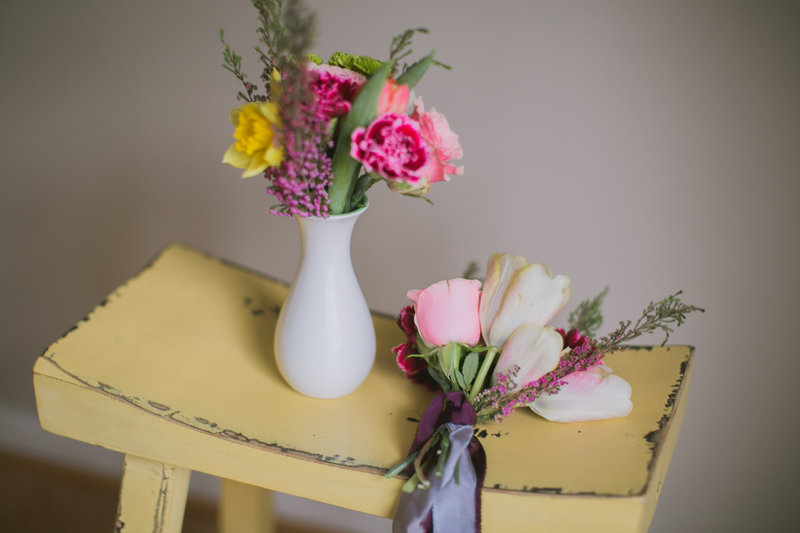 There you have it! Mini Spring Bouquets!