Project and Photos by Brittni Mehlhoff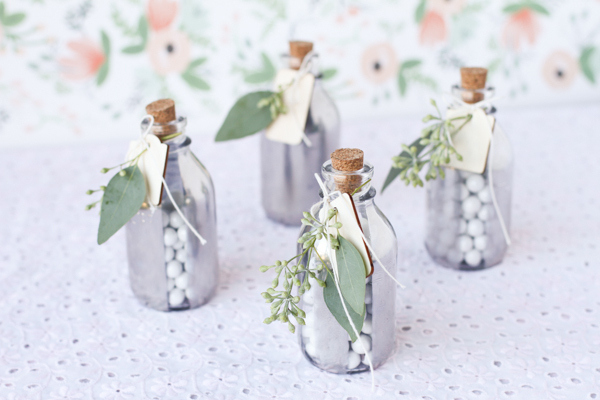 Surprise guests with a yummy treat to take home after the reception with these stylish mirrored glass favors that can be customized to your style. Add stripes, polka dots, or geometric shapes to plain glass bottles in minutes with this simple tutorial.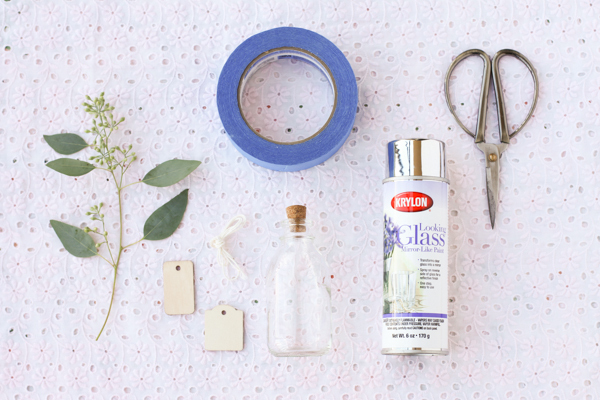 Supplies:
Looking Glass spray paint
Small glass jars with cork lids
String or twine
Small sprigs of seeded eucalyptus
Scissors
Painter's tape
Small wood gift tags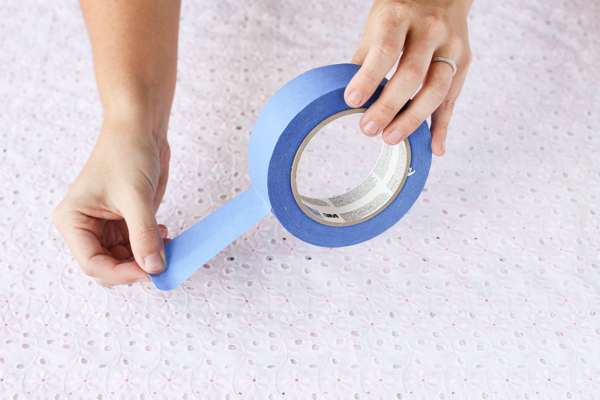 How-To:
1. Cut a piece of painter's tape that is roughly the length of the height of your jar.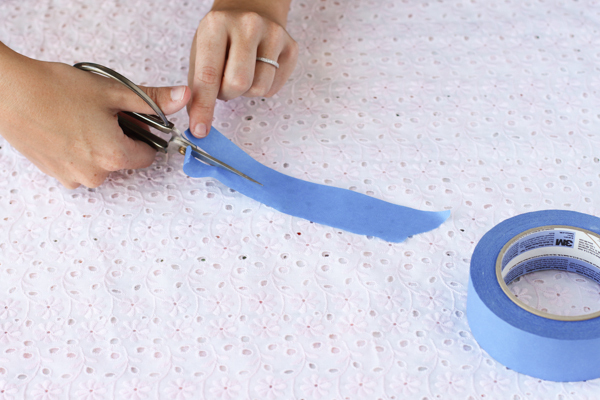 2. Now, cut tape stripes for the bottle. For thinner stripes, you may need to cut the tape lengthwise with scissors to get pieces of tape that are the width you want (about 1/2 inch wide). Or purchase a new roll of tape that is in the desired width you want to use.
3. Attach each tape stripe to the bottle securely, keeping about 3/4 inch apart from each other at bottom of bottle. I was able to attach 5 strips of tape to my bottle, evenly spaced apart.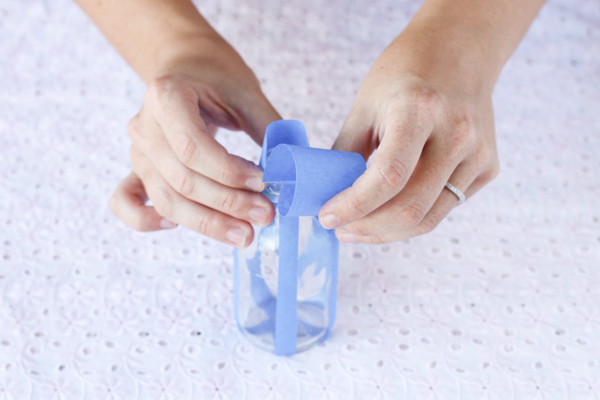 4. Then completely cover the top of the lid with tape, to ensure that no spray paint will come into contact with the bottle opening, where candy will eventually be added.
5. Next, shake spray paint well, according to instructions, and spray the entire bottle with a thin coat of paint. Wait for it to dry and apply a second coat if necessary. Note: Use spray paint in well ventilated area. Looking Glass spray paint, especially, has very strong fumes. So it's best to work outside for this part.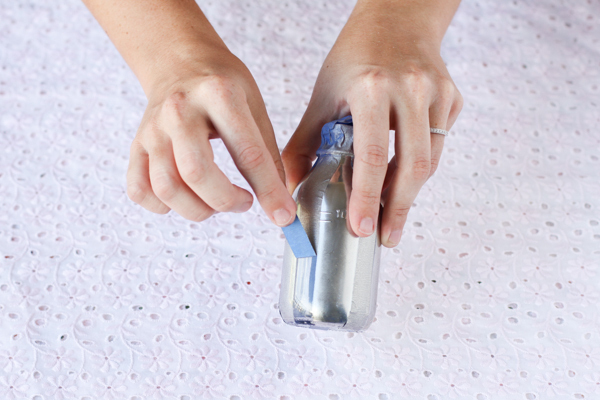 6. Once the paint is completely dry, remove all the tape from the bottle.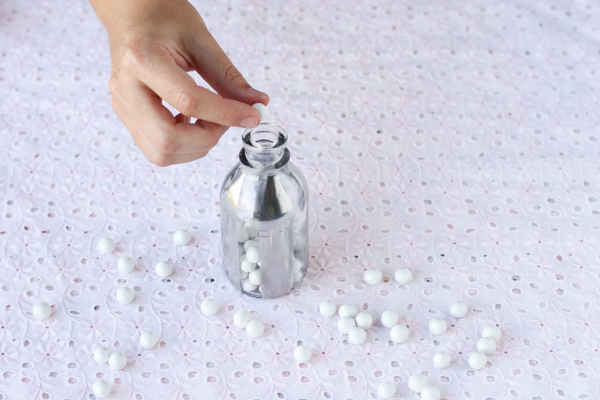 7. Add small candy pieces and then plug the opening with a piece of cork.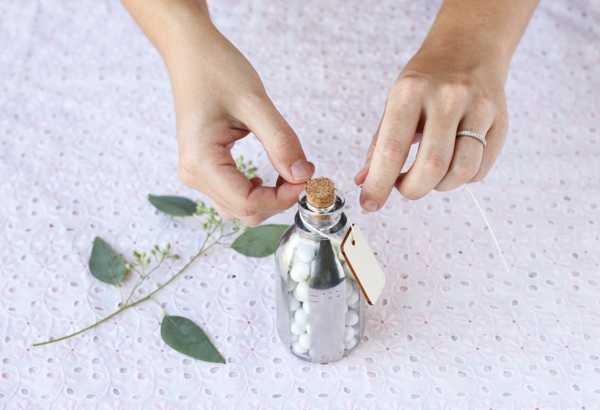 8. Next, tie a wooden gift tag to the bottle with a piece of string. This is a great time to add a thank you stamp to the gift tag or add guests name and a table number for a favor that pulls double duty as an escort card as well.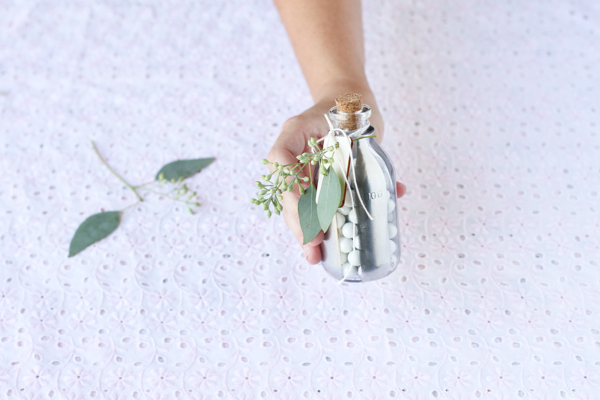 9. Add a small sprig or two of seeded eucalyptus and you have a beautiful wedding favor for guests. Or switch the seeded eucalyptus out for any seasonal flower or greenery for a custom look, perfect for any season. This is a great place to add a pop of color as well, with a colorful spray or pretty ranunculus bloom.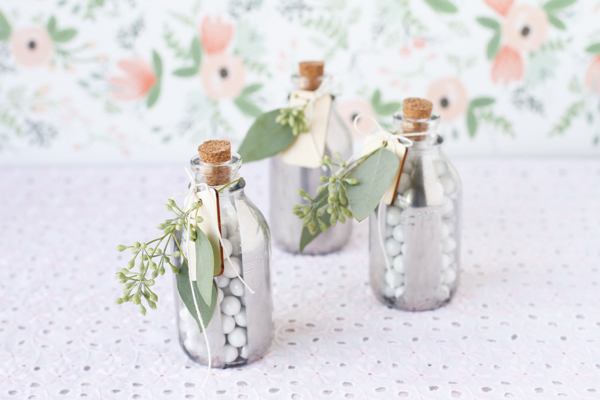 Lovely!