Photos By: Jordan Ferney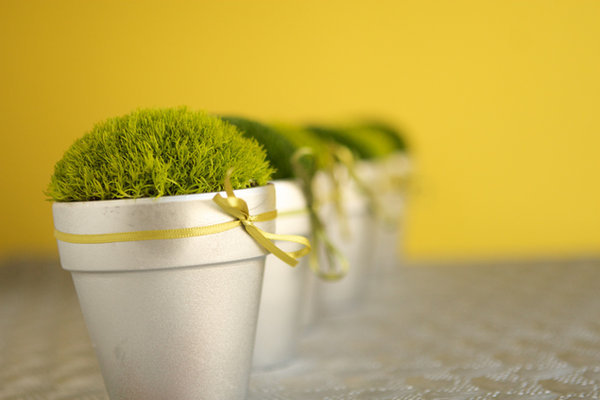 It's simple, sweet and eco-friendly. Now we have the step-by-step on this popular DIY from
Jordan Ferney
! Supplies + Sources: A Tray of Irish Moss, Mini Terra Cotta pots($1/each Home Depot,) Metallic Spray Paint ($5 Home Depot), Ribbon ($3/spool Paper Source)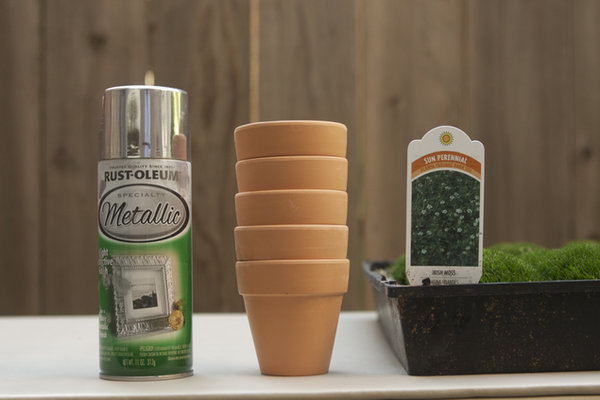 Paint it Shiny: Lay out some scrap paper outside and spray the Terra Cotta pots following the directions on the can of spray paint. Then turn the pots over and spray the second side until it is all silver.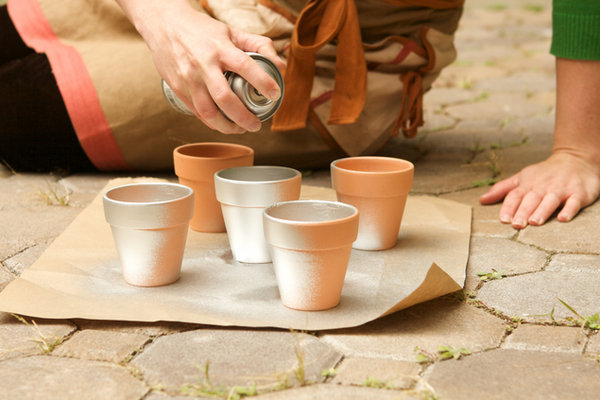 Did you know? A tray of Irish Moss is just $12 for 25 at Home Depot!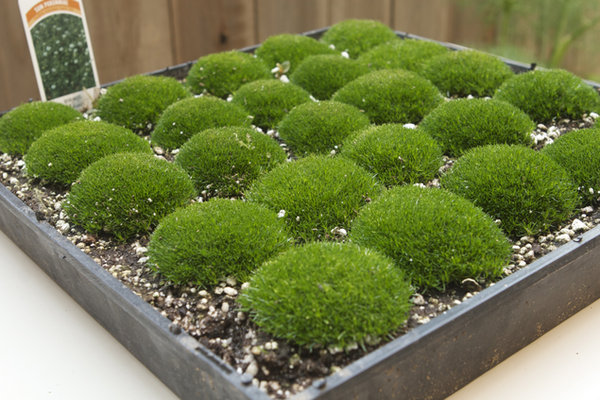 Get your Hands Dirty: Separate a section of the moss and shape the soil with your hands so it fits in the pot.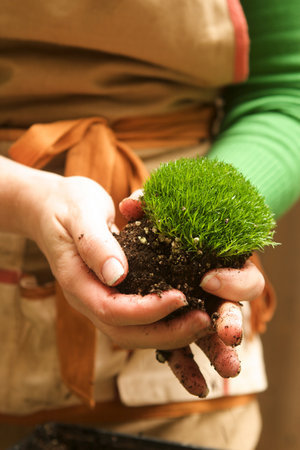 You want the moss to have a round shape, add or remove soil until it is at the right height.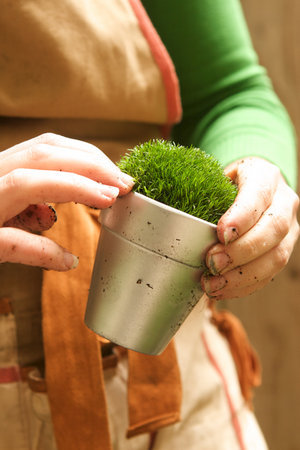 Clean Up: Tuck the edges of the Moss into the pot so it has the round shape and no soil is showing. Brush any dirt off the top of the moss and wipe off any soil from the pot with a rag.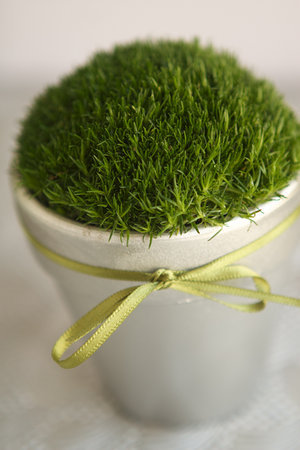 Make it Pretty: Add a ribbon and if desired attach a little sign or name tag to a toothpick.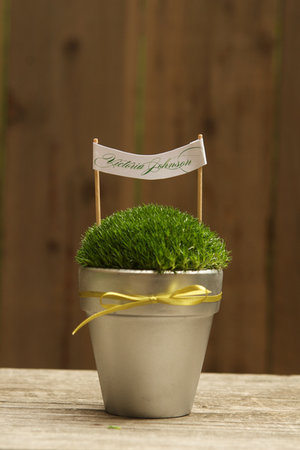 These can serve as place settings or cute favors.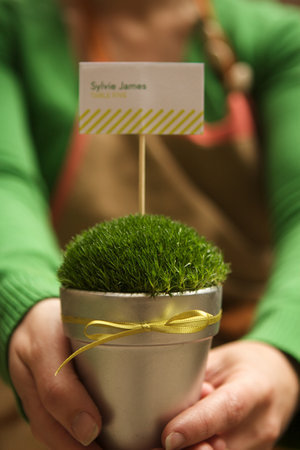 We love using moss for lots of reasons, but we love it most because of it's modern shape and feel.