Project & Photos By: Brittni Mehlhoff
Make a small, natural ring pillow perfect for the tiny hands that will be carrying your precious cargo down the aisle!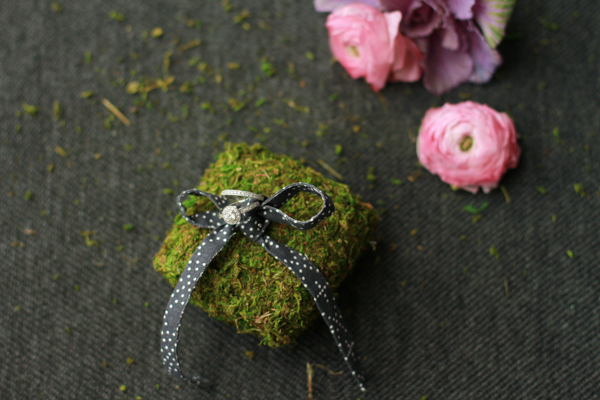 Materials: Sheets of Moss, Floral Foam or Regular Styrofoam Brick, Knife, Floral Pins, Ribbon, Craft Glue, Scissors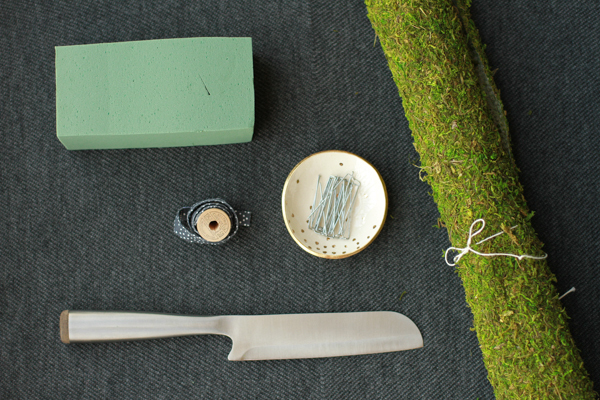 Step One: Cut foam brick in half to create a square and begin cutting the square down to desired shape. Slice off edges to make it less blocky and more of a pillow shape.
Step Two: Cut a piece of moss based on the size of your foam block and begin wrapping it around the foam. Secure the moss to the foam using floral pins.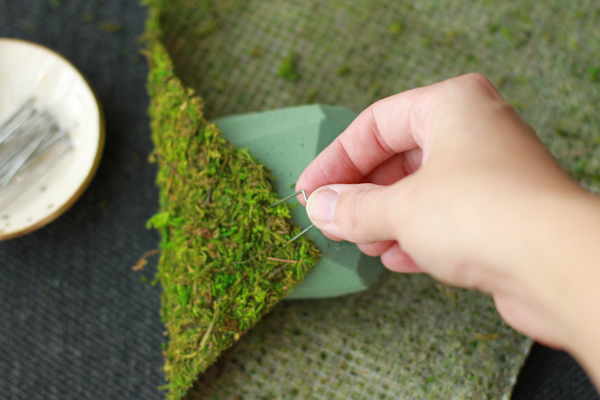 Step Three: Once the moss is secure on all sides, cover up any floral pins that are showing by gluing very small pieces of moss overtop. 
Step Four: Cut a piece of ribbon or fabric scrap to roughly twelve inches in length. At the six inch mark, fasten the ribbon to the center of the moss pillow with a dab of glue and a floral pin.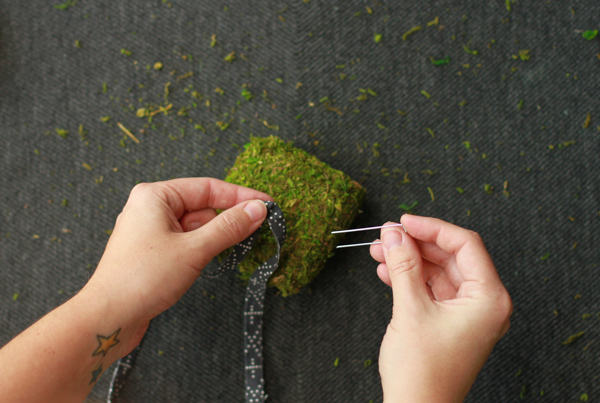 Step Five: Secure your rings by sliding them thru the ribbon and tying a knot!