Photos By: Chelsea Fuss
Integrate the neon trend into your wedding in a unique way! We combined neon stickers from an office store with kraft paper for a fun take on the trend.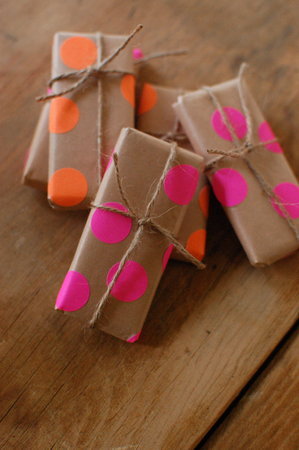 You Will Need:
small chocolate bars
waxed kraft paper
neon round stickers- you may need to buy several packages to get enough of the colors you need. 
double-stick tape
twine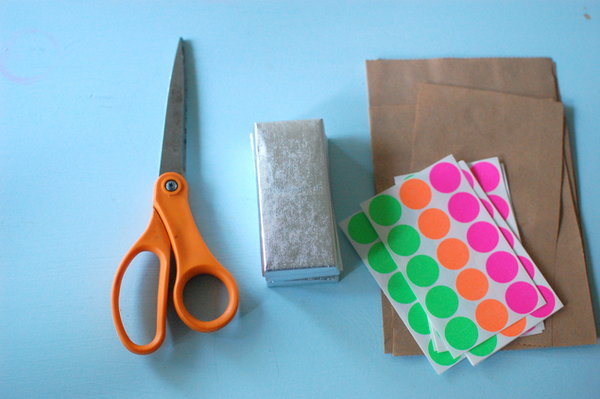 Step One: 
Cut a piece of kraft paper to fit the chocolate bar. Cover with stickers in one color. Don't worry about making them even. They look best, just organically placed.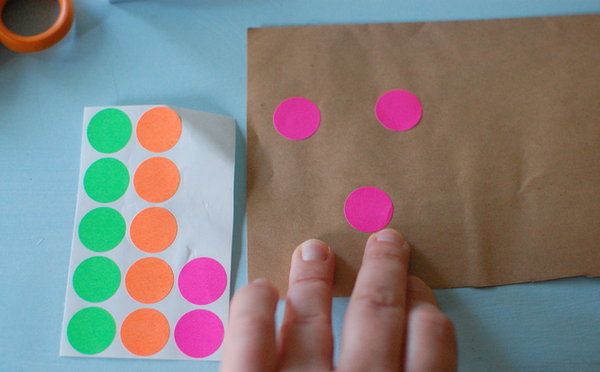 Step Two: 
Wrap the chocolate bar in the paper and secure with double-stick tape if needed.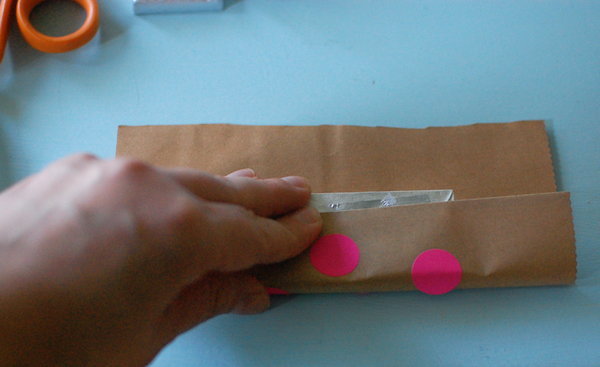 Step Three: 
Wrap with twine.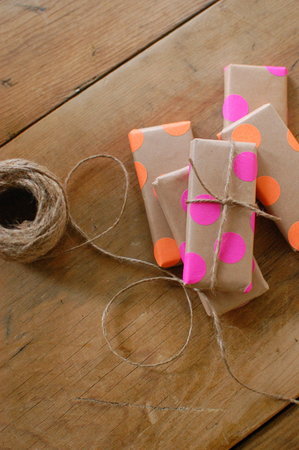 Display Tip: 
Place at each table setting or on your sign in table.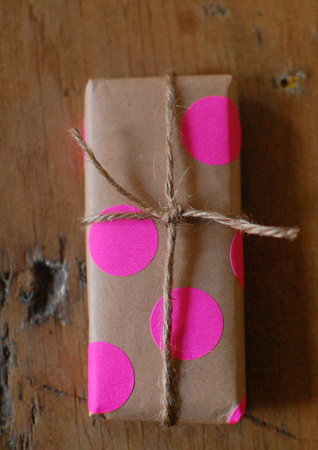 Enjoy!