Photos By: Chelsea Fuss
We love this refreshing take on the potted plant! Take a 4" blooming plant and wrap it in newspaper and twine for an earthy but unique wedding favor or centerpiece. Here's the how-to!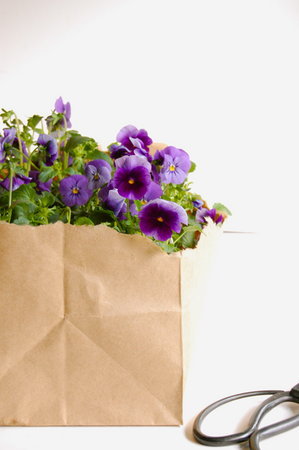 You'll need: 
4" seasonal blooming plants. 1/4 of a page of newspaper for each plant. We used the French newspaper, Le Monde Diplomatique for it's heavy, shiny quality (and the romantic wording!) but you could use any newspaper that has significance (in date or language) to you as a couple. Scissors. Waxed twine.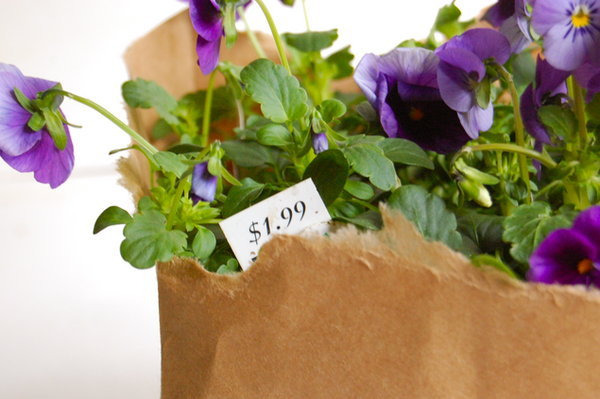 Directions:
Cut a 1/4 of newspaper page for each plant.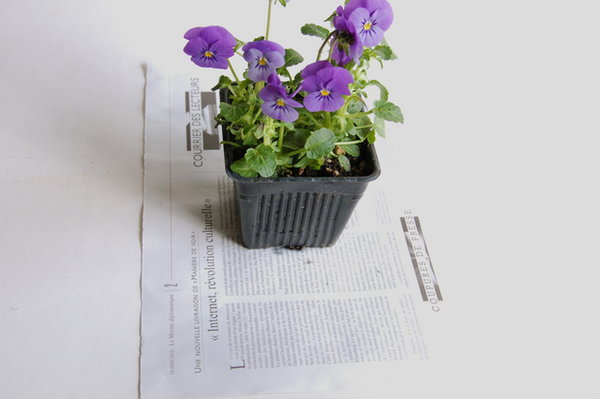 Take the center ends and turn them up towards the plant and flat against the pot. Wrap the sides over and fold. Tie with waxed twine.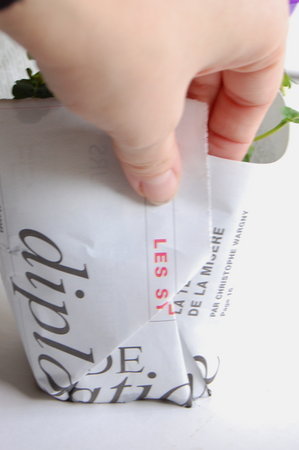 The pots can be set out as favors or they can double as centerpieces by being displayed down the center of a family style table.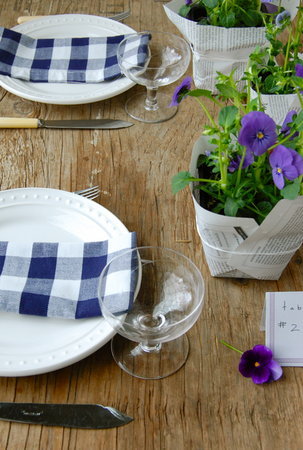 How sweet is this place card?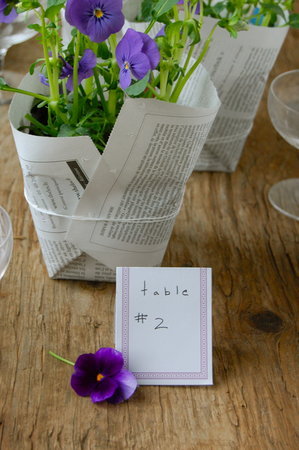 Use the blooms as a guide for your color scheme by displaying them on pretty matching fabric or with coordinating napkins.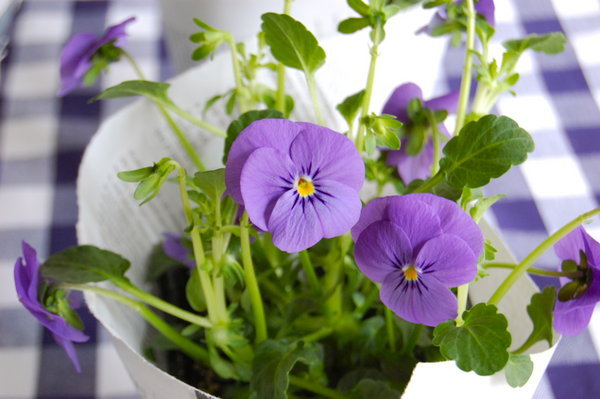 We used violas, but other options include daffodils or hyacinth for spring, miniature marigold or daisies for summer, chrysanthemums or pansies for fall, tulip or paperwhites for winter.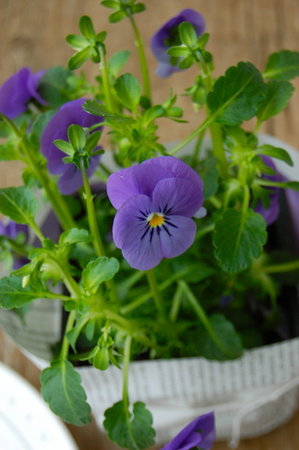 Tip: Make sure the bottoms of the plants are dry or the newspaper will get wet. You can also include a small piece of cellophane under the pot or line the newspaper so that you can water the plants.
Your guests will love this bright, seasonal decoration and they'll be happy to take them off your hands at the end of the evening.