Photos By: Chelsea Fuss
For your gorgeous spring wreath, you will need:
1 wreath form
About 25 stems of boxwood or another spring green
5 steps of grape hyacinth (also called muscari)
5 stems of snowdrops
5 stems of lily of the valley
water vials
1 yard of ribbon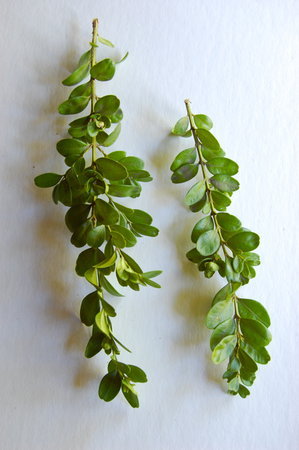 Divide the boxwood by taking the stems off and grouping them into small bunches.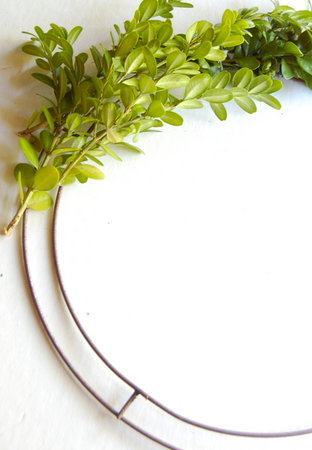 Secure the bunches on the wreath with string or wire onto the wreath form. Overlap each bunch so the stems don't show.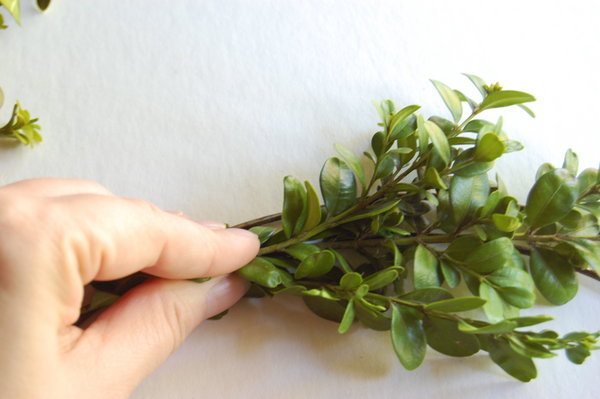 Look how gorgeous your wreath is already looking!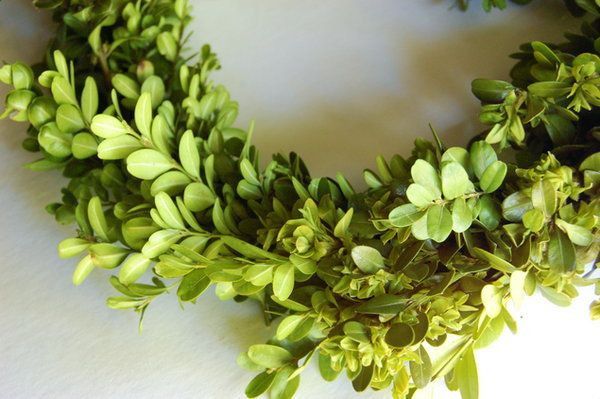 Voila - now you are ready to add florals...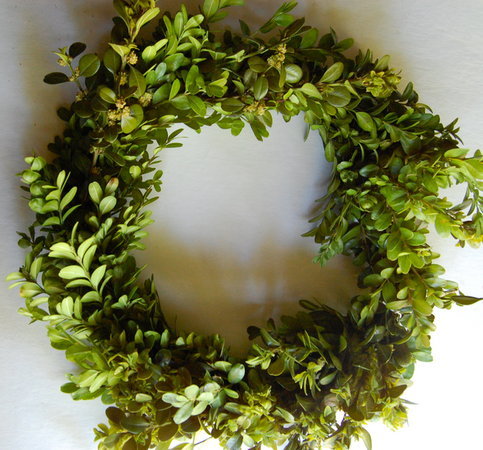 Once the wreath is filled with greens, stick in the blooms (securing under the wire and string).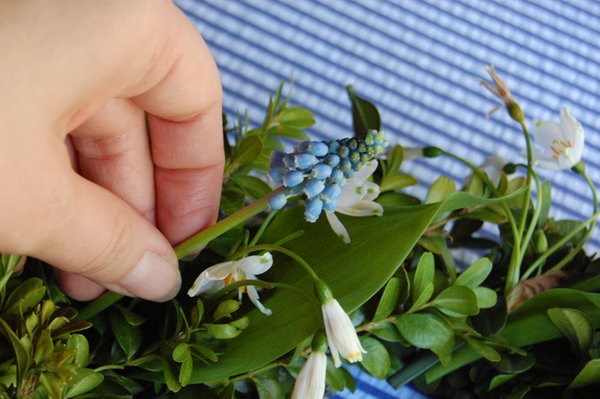 Final steps: Add a sweet bow on the bottom, right-hand corner.
Add a hanger on the back by looping wire around the wreath form.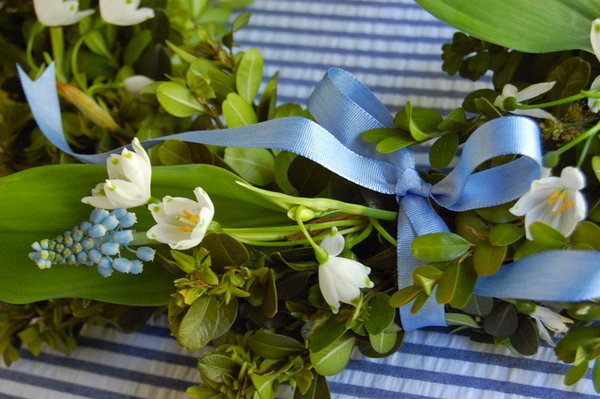 They will last for a few hours on their own, but for a wedding, we recommend buying water vials and stick the flowers in the vials before placing them in the wreath.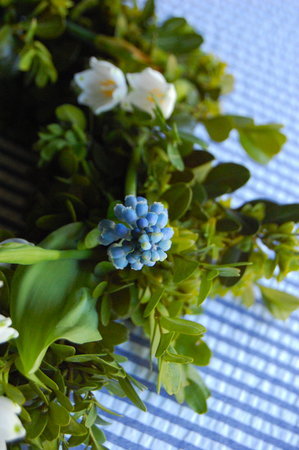 Enjoy this sweet wreath for your big day!