Project and Photos By: Erica OBrien
To achieve an ombre look like dip-dyed silk, paint varied shades of food color on fondant. Here's the how-to...
Ingredients + Supplies:
appx 1 ounce fondant
square cookie cutter
round cookie cutter
letter cutters (or xacto knife if hand-cutting letters)
flat, food-use only paintbrush
two colors + white paste food coloring (mix each color with white to achieve light, medium and dark shades; this can also be done with several shades of a single color)
fondant board or mat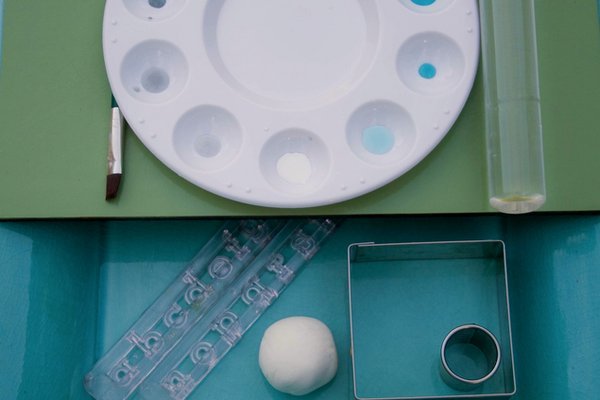 Step One:
Roll fondant thinly on board. Be sure that fondant is not sticking before proceeding to Step 3.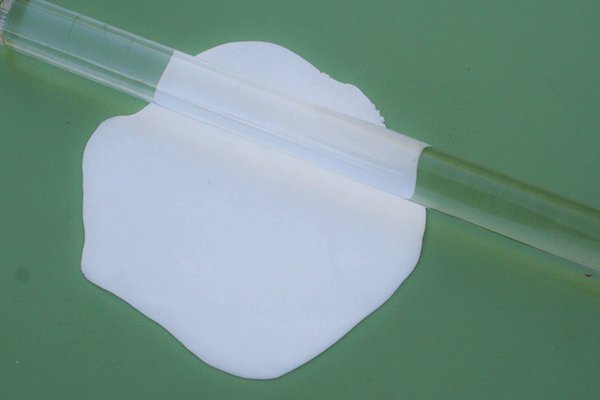 Step Two:
Cut fondant into a square about 3" x 3".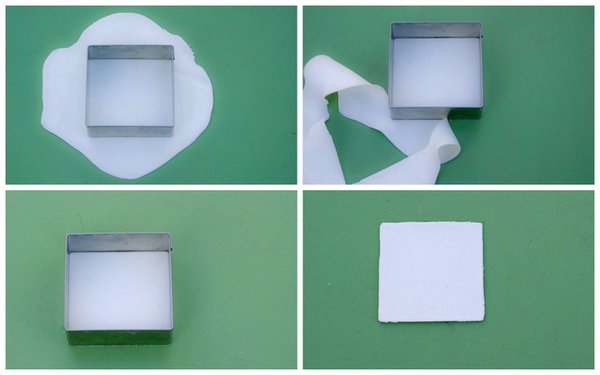 Step Three:
Use round cutter on corners.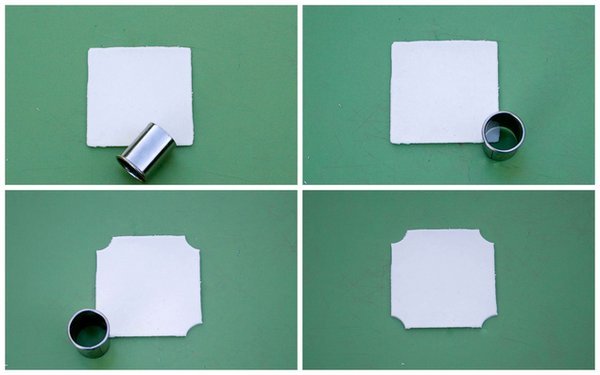 Step Four:
Mix food coloring.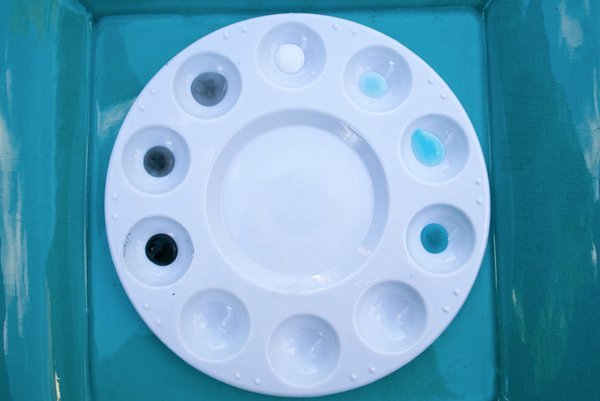 Step Five:
Dip paintbrush in one of the darkest colors. Using a single stroke, paint on fondant. Repeat with medium and then lighter color, then white, followed by the light, medium, and dark shades of the other color. Fondant can be repainted only AFTER paint has completely dried. Avoid the temptation to repaint while wet.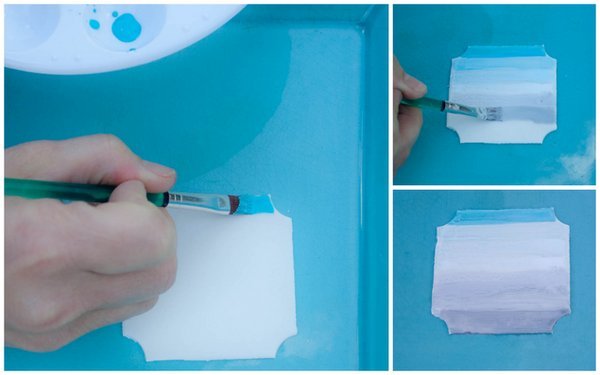 Step Six:
Cut initials using letter cutters or by hand-cutting.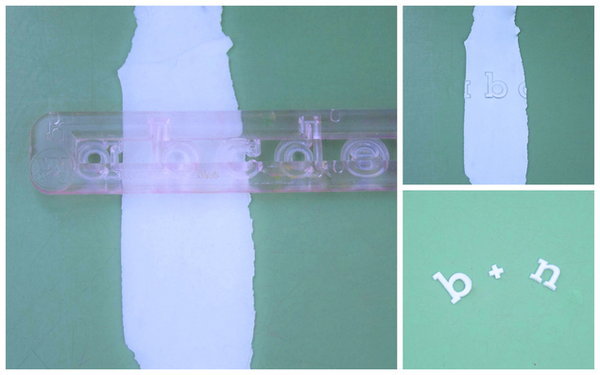 Step Seven:
After paint has dried, moisten back of letters with water and adhere to fondant cutout.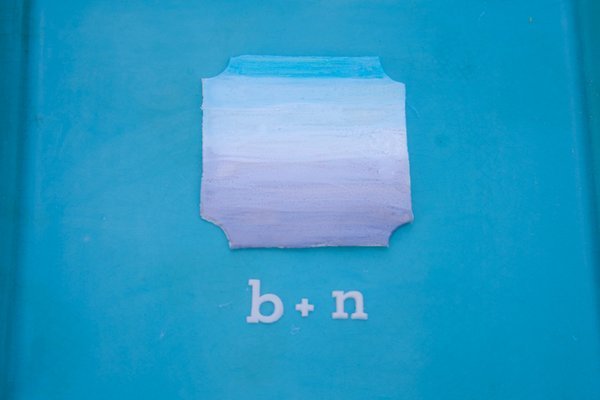 Step Eight:
Apply a small amount of water to fondant cutout and adhere to cake.