Photo By: Mary Swenson
The graduated colors of these ombre-style place cards make a dramatic statement, and they're made of wood - making them ultra-unique. Here's how to do it!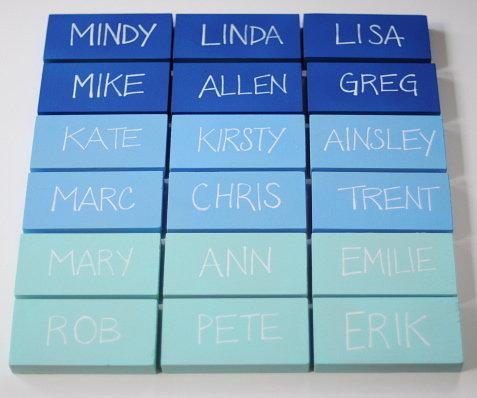 First, cut blocks in equal sizes (5 x 1.5 inches) from a piece of primed pine wood. Then, lightly sand the rough edges of each block smooth.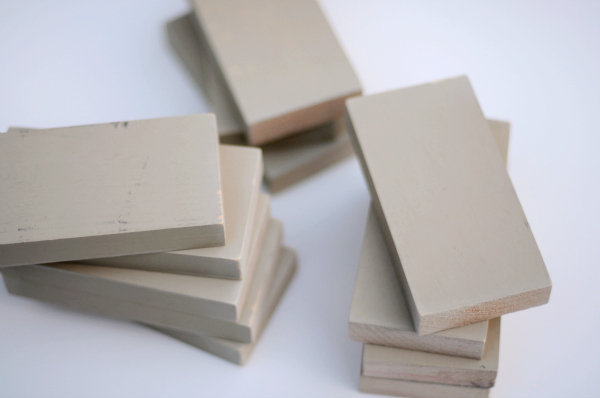 Choose paint in at least three graduating shades of the same color. Spray paint is the easiest to use for this project, since it allows for coverage of multiple blocks at the same time and leaves a smooth finish.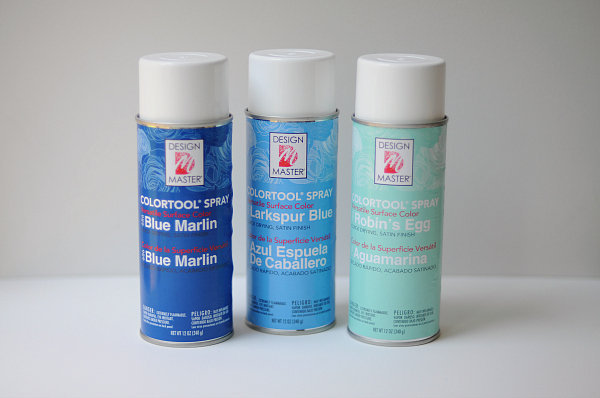 Divide the blocks up evenly among the number of colors you have chosen. In a well-ventilated area, spray paint the blocks and allow to dry overnight.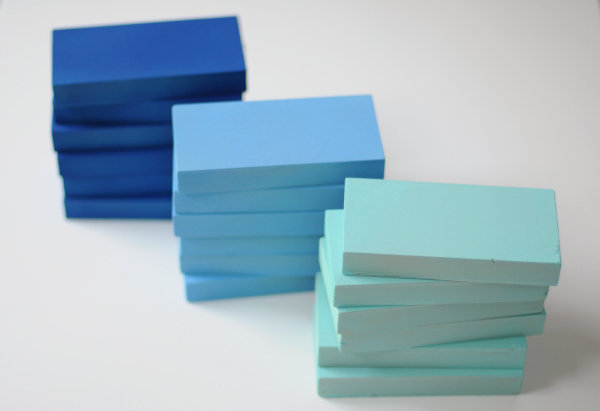 On the front of each block, use a paint pen or a thin paint brush to write the name on one side, and the table number on the back. Allow to dry completely.
Lay the place cards on a table and arrange them from the lightest shade to the darkest.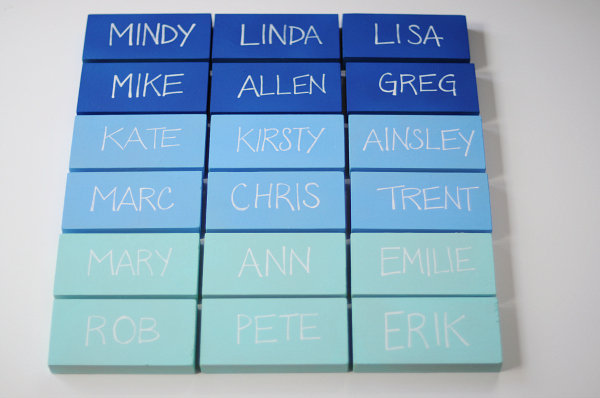 The result is a gorgeous display that will be one of the first things your guests see when they arrive!