Photos By: Thistledown Photography
We're all over the ombre trend, and paired with our love of ruffles, we thought this clever DIY project was golden for a centerpiece or room décor concept.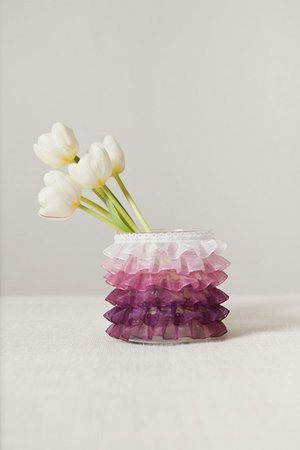 Supplies:
Rit Dye- We used two colors, wine and purple
Glass Cylinders
Water
5 Bowls or Tubs for dyeing
Clothespins and Clothesline
1" Ruffle Trim (cotton or synthetic, the more ruffle it has the better it turns out). 
Hot Glue Gun
Timer
Flowers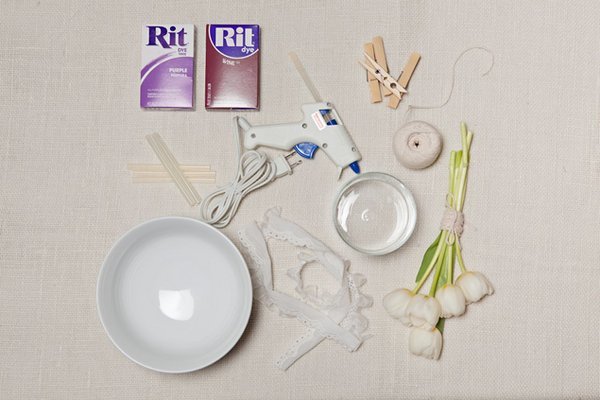 Step One:
Cut the un-dyed fabric trim to the diameter of your glass cylinders. Determine how many pieces of trim you'll use on each cylinder, and therefore how many shades of dye you'll need to prepare. Since the cylinder we used was short, only six pieces were needed.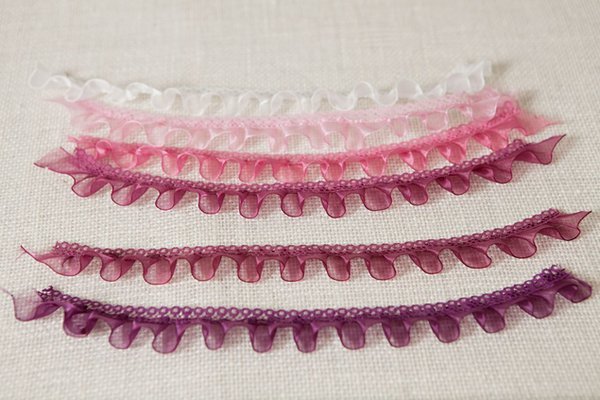 Step Two:
Prepare the batches of dye. This is more of an art than an exact science. It tends to look best when the darkest shade is pretty dark, and the lightest shade is very light or white. Following the instructions on the dye package, make sample dye pools. Two main things will impact the shade: the water to dye ratio, and how long you let the fabric soak. We recommend coming up with your own palette using water to dye ratios and timings, being careful to record your measurements. Then test a sample.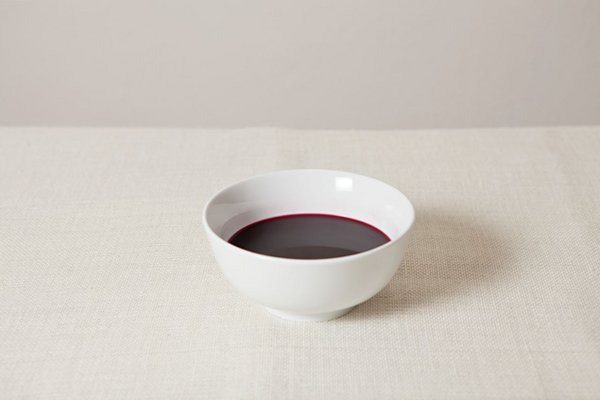 Step Three:
Once you've created a palette you're happy with, then go for dyeing the fabric pieces in bulk.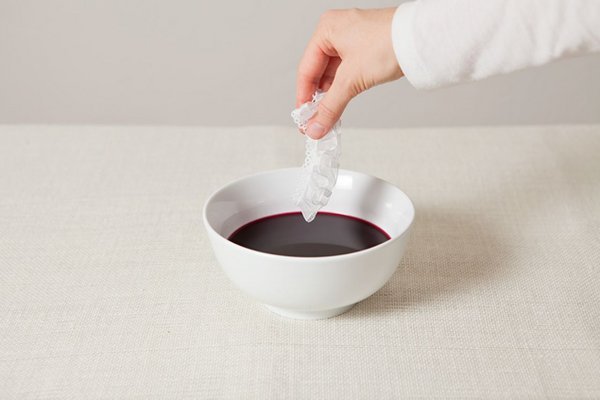 Step Four:
Rinse the fabric until the water runs clear, then hang on a clothesline until dry.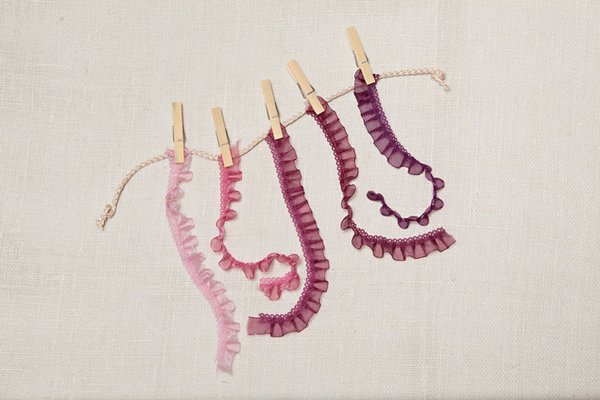 Step Five:
Adorn your cylinder with trim, using a dab of hot glue. Overlap the ruffle layers just a bit to create a seamless look.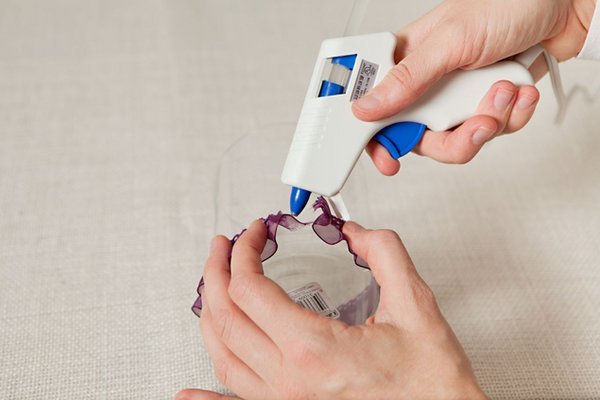 Display Tip:
Display the ruffle embellished vase along with undecorated vases for balance. Add simple, color coordinated florals: tulips were a sleek and modern contrast to the flouncy, ruffly vase.