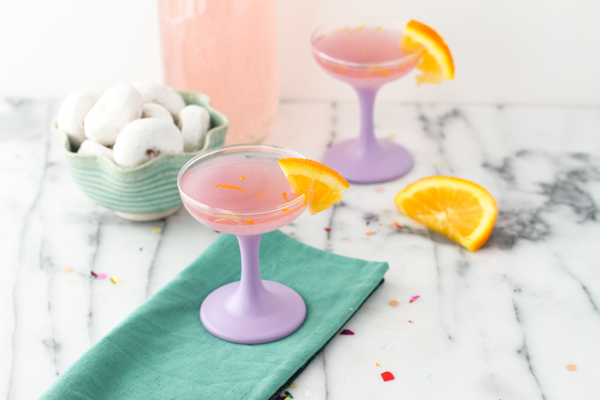 Give an inexpensive pair of champagne coupes some personality, with a custom ombre look that would be perfect for a bridal shower, rehearsal dinner, or reception. This would be a great way to add your wedding colors in a unique way, making them perfect for photo ops at any wedding event.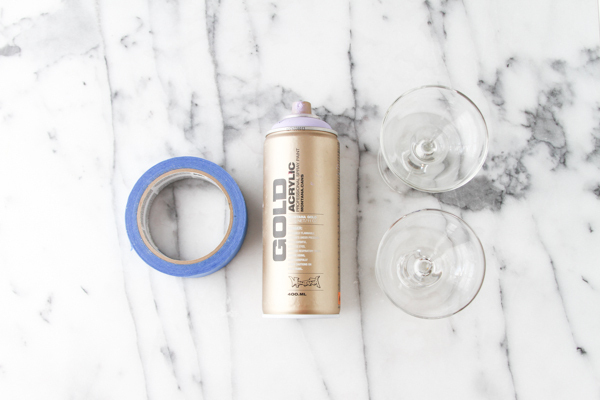 Materials:
Toasting Glasses
Painter's Tape
Spray Paint 
Matte Sealant
How-To: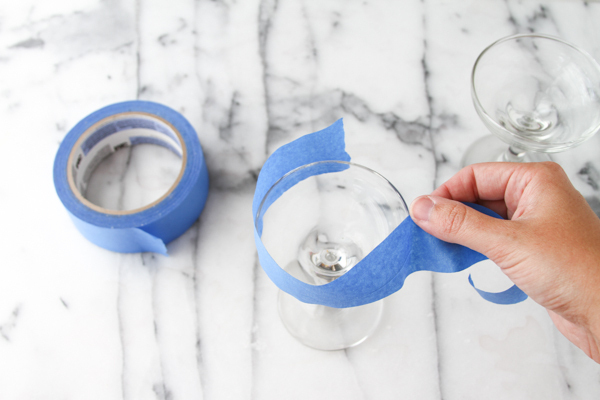 1. Start by taping each glass at the rim, making sure to tape an area wide enough to protect your lips from paint later, while sipping.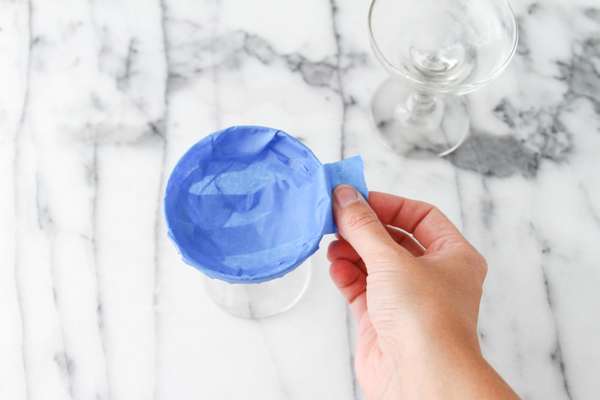 2. Next, tape off the inside of the glass.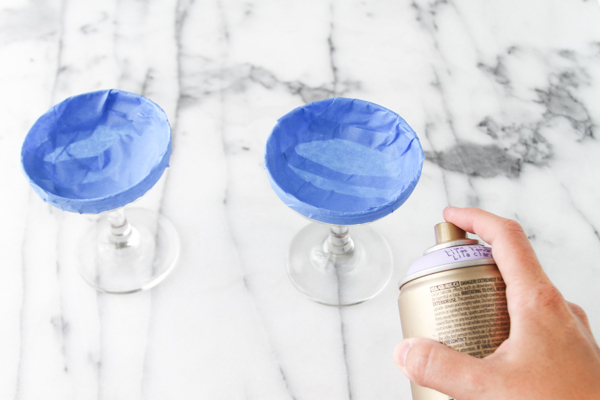 3. Now that the glasses are properly taped, start spray painting the bottom of the stems. Then work your way upward, being careful to focus the bulk of the paint at the bottom, to create an ombre effect.
4. Once the paint has dried, apply a coat of matte sealant to keep the paint from chipping.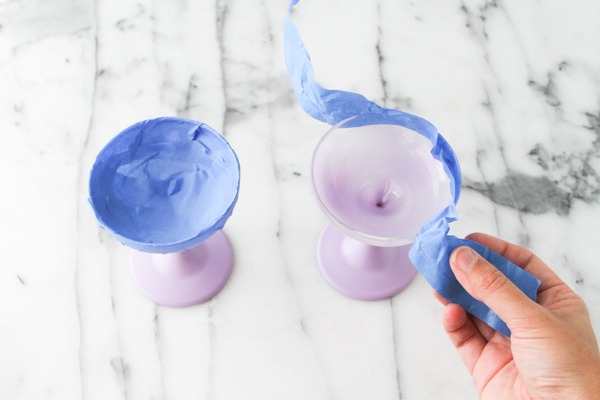 5. Once the sealant is dry, remove the painter's tape.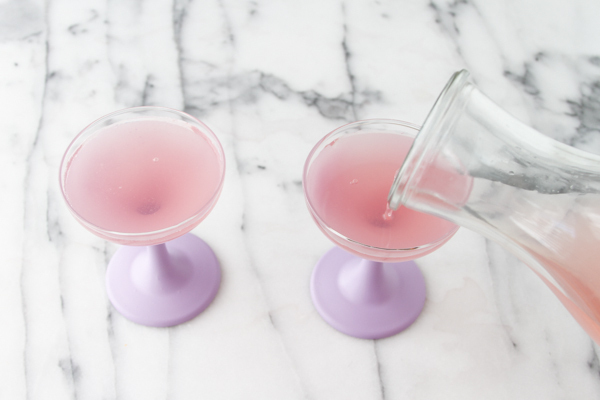 6. Add your favorite drink and get ready for a toast.