Project and Photos By: Chelsea Fuss
Add a splash of color with these vibrant bridesmaid's bouquets. Make them yourself for under $20 each!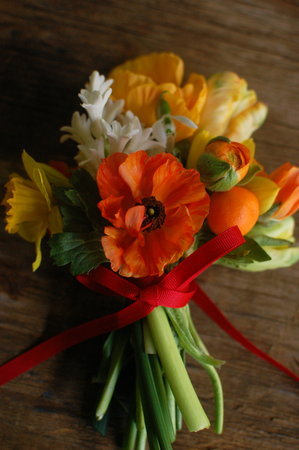 Flowers:
5 stems orange ranunculus or iceland poppies
2 kumquats
1 hyacinth
8 stems of daffodils
3 stems of snowdrops (you might want to snip them from a plant if they are difficult to find at your florist)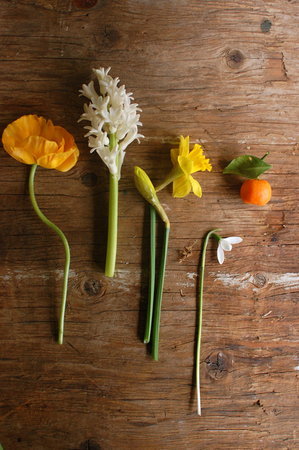 Materials:
ribbon
twine
clippers
scissors
floral tape
water
buckets
vase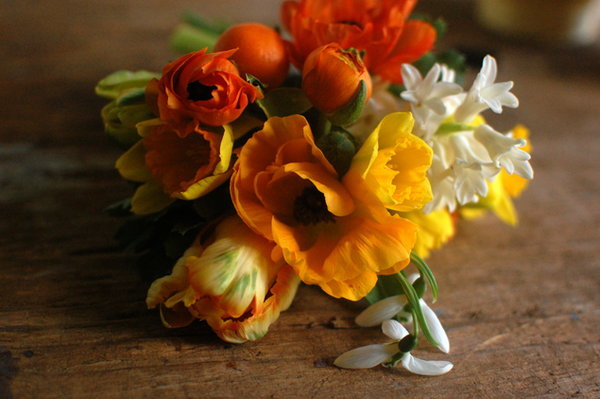 Step One:
Start by taking the leaves off of the bottom of the stems.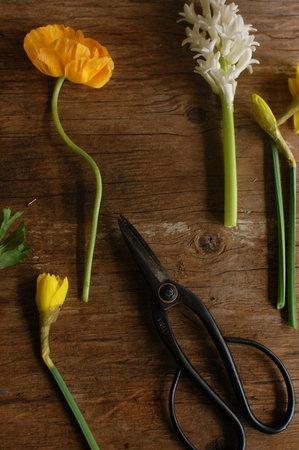 Step Two:
Hold a hyacinth and a few ranunculus in one hand.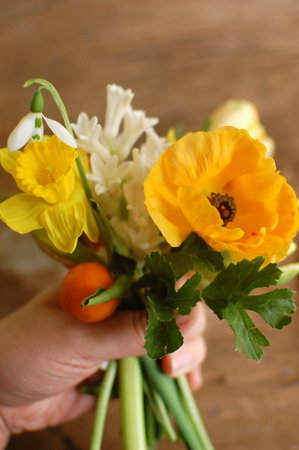 Step Three:
Add a few flowers, turning the bouquet each time you do.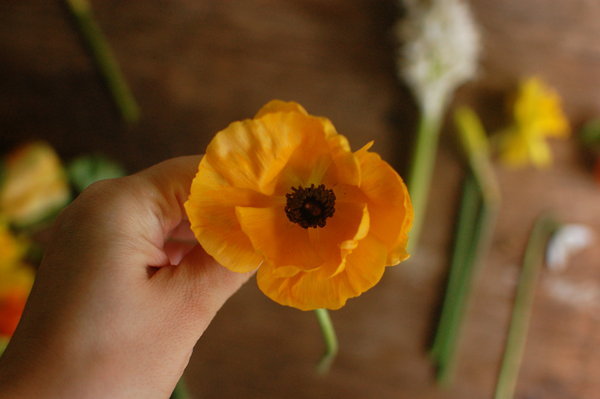 Step Four:
Use floral tape to attach each kumquat to a sturdy stem. Add them to the bouquet.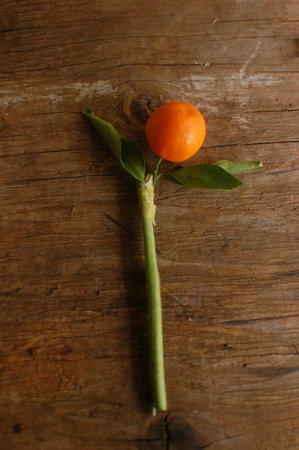 Step Five:
Secure with twine.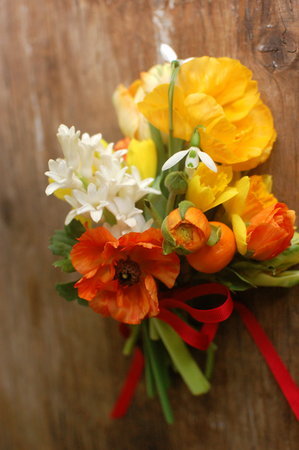 Step Six:
Make any adjustments, add flowers, and secure with twine again, if needed.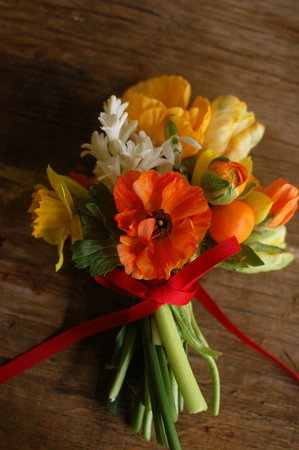 Floral Tip:
Daffodils exude a sticky substance which is toxic if ingested, so if this bothers you or the person who will be carrying it, you may want to substitute tulips or roses or just make sure the stems are covered in ribbon. Always wash your hands after handling flowers and use common sense.