Photos By: Chelsea Fuss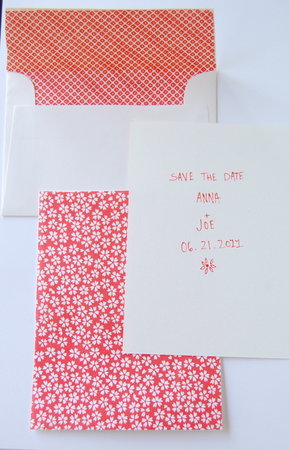 First, make sure you use a scoring board so folds and lines are straight and precise.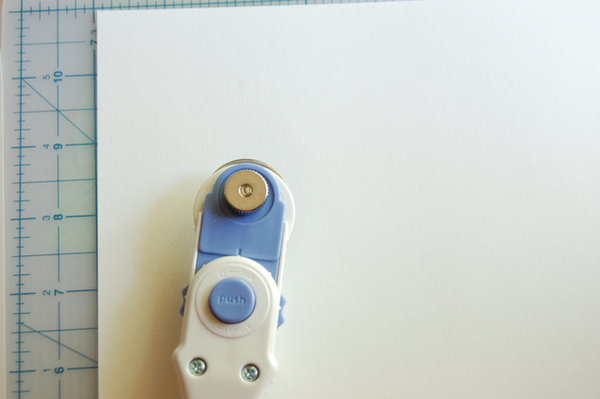 Origami patterns are really gorgeous and add interest to tables, invitations, programs and more. They are also inexpensive!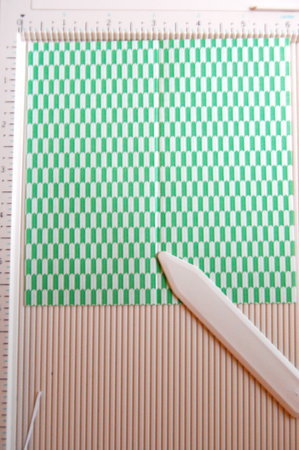 For place cards, we measured and cut the Origami paper into 2" by 4" strips and folded in half using the scoring board. We cut 1" strips and created a "ribbon" v at the end using an x-acto knife. Use a dab of glue on either side to secure.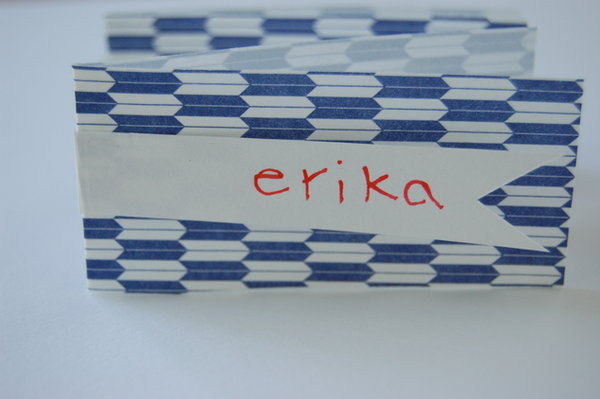 We love the minimalist combination of the Japanese patters with sweet handwriting. Consider practicing your best (or quirkiest!) handwriting and then color copying your favorite draft.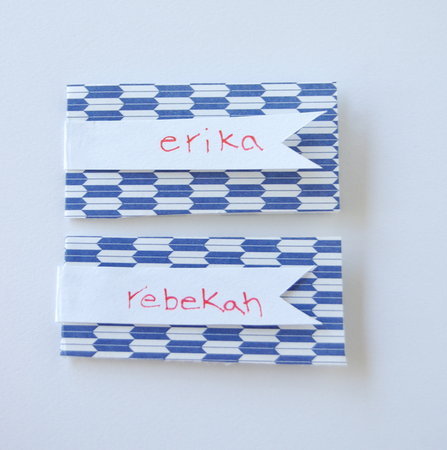 Origami paper makes a beautiful envelope liner! Simply trim the sides to fit the envelope, slide into envelope and secure with a glue stick.
For save-the-dates, color copy handwritten invitations onto postcards. Trim the patterned paper to size (using a rotary cutter) and then using an adhesive glue (a glue stick works too) we secured origami paper to the back of the card. It's makes for a gorgeous pattern-play!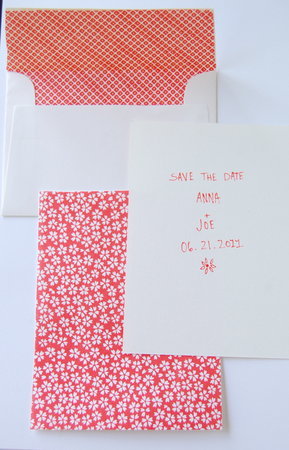 Here are a few tips for working with origami paper:
1. Pair the origami paper with a heavy white card stock for areas that need text.
2. Origami paper is very easy to work with and is a perfect weight (not too heavy, not too flimsy!) 3. Even if you don't consider yourself crafty, give it a try!
4. X-acto knives and rotary cutters used with a straight edge help to get those perfect lines!
5. Consider your color scheme and try to keep the papers to a one, two or three color story.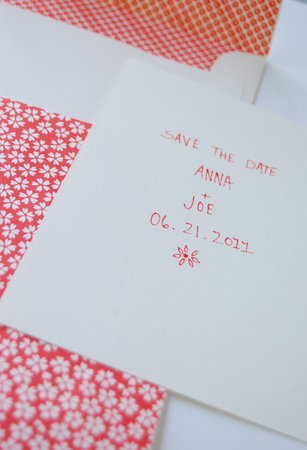 For programs, simply fold the paper in half (using the scoring board if you want them extra neat).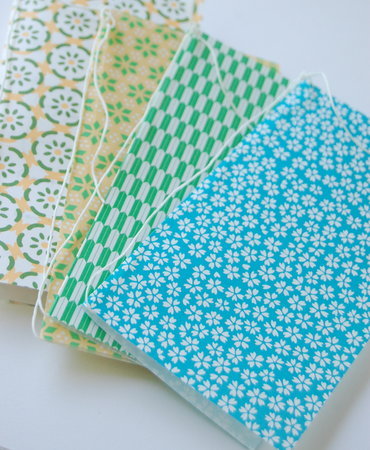 Color copy a handwritten program (this works great for menus too!) and then cut to size. Fold card stock in half. Tie together using waxed twine.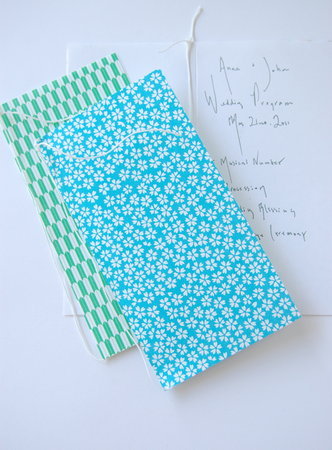 Have fun creating your colorful, patterned paper goods!