By: Chelsea Fuss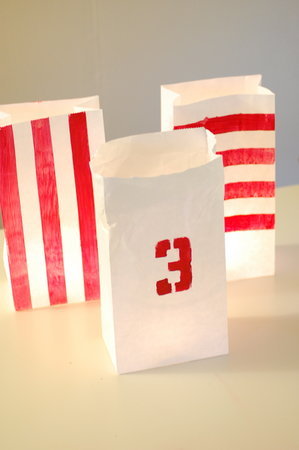 You will need:
White paper bags
Acrylic paint
Paintbrush
Number stencils (for table numbers)
Painter's tape
LED votive lights
For the striped bags:
Place strips of painters tape horizontally or vertically on flat bags, Measure to space them about an 1.5" a part. Paint in between the tape and then let it dry. Take the tape off when dry. Open bag and place LED lights inside.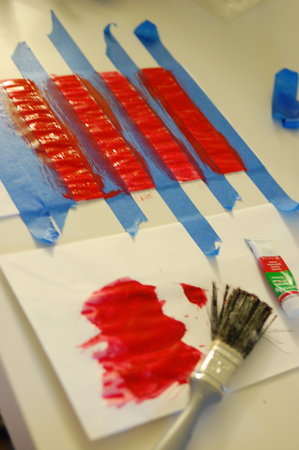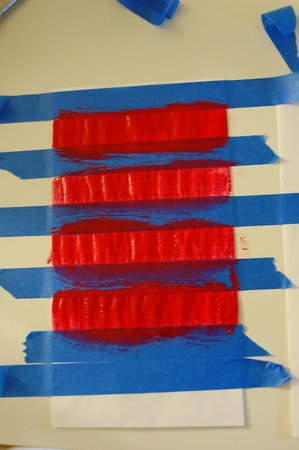 For Numbered bags:
Place stencil on flat bag and paint. Once dry, open bag and place light inside!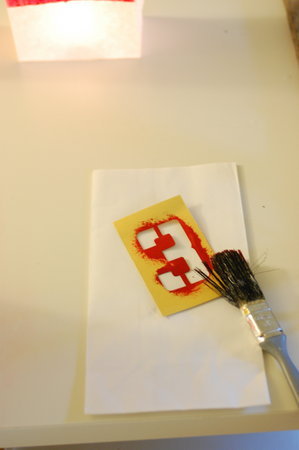 Line a stairway with the luminaries, mix and match them for a centerpiece or line your wedding aisle with them!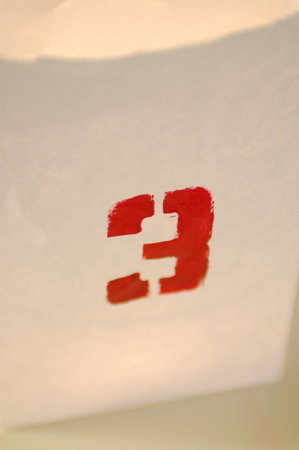 The hand-painted stripes look gorgeous when illuminated.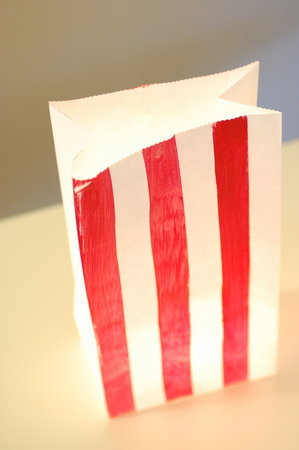 Total cost is $1.50 a piece including lights!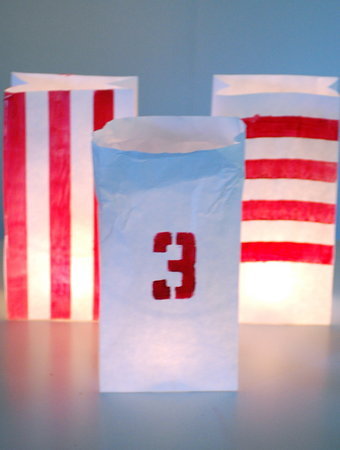 These hand-painted luminaries make a charming wedding decoration and a cheaper alternative to lanterns.
Enjoy!
(photos by Chelsea Fuss)