Project by Janie Medley 
Photos by Tori of Marvelous Things Photography
The perfect centerpiece for a garden theme wedding or dinner at your home. After the event, you can use the potted pansies as favors. How beautiful these would be on a farm table lined down the center of the table. This centerpiece could also be used as the escort card table decor!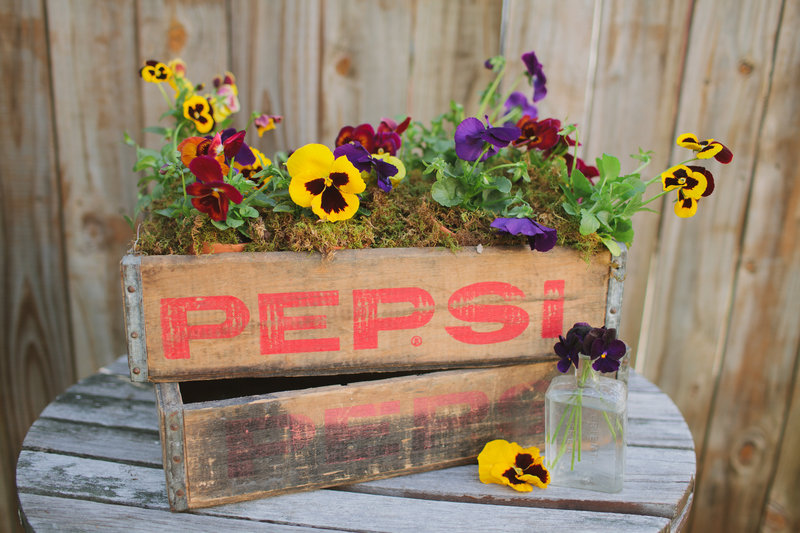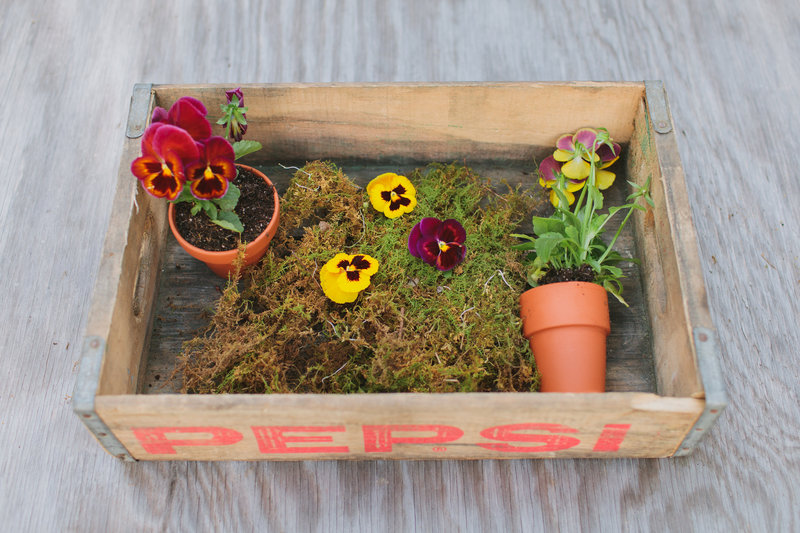 Ingredients: 
Pansies – purchased at the garden center
Terra Cotta pots – purchased at local craft store
Sheet moss – purchased at the garden center
Container – I used a vintage Pepsi Crate I purchased from Crate and Barrel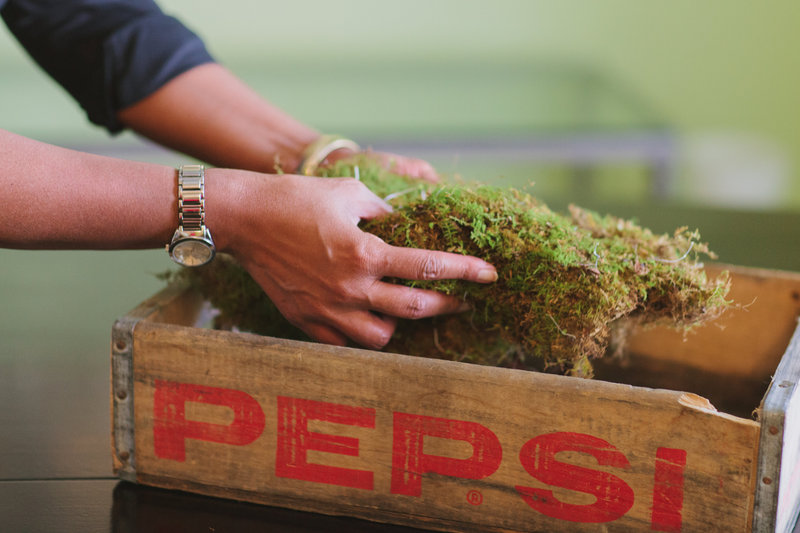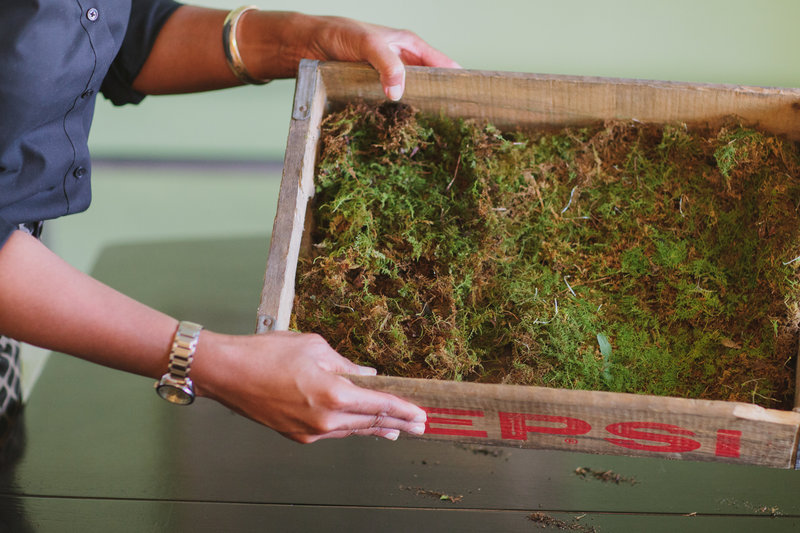 How To:
This DIY is so easy to make and so much fun! 
Step One: Fill the container with the sheet moss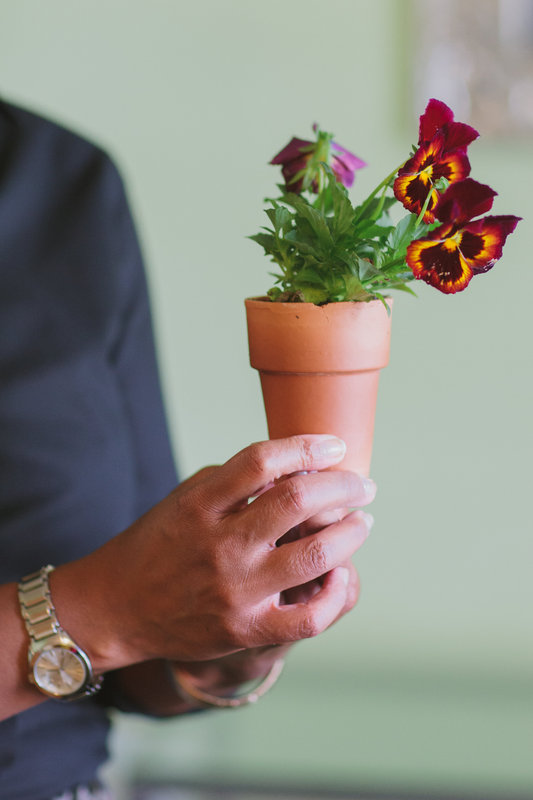 Step Two: Repot the pansies in the terra cotta pots.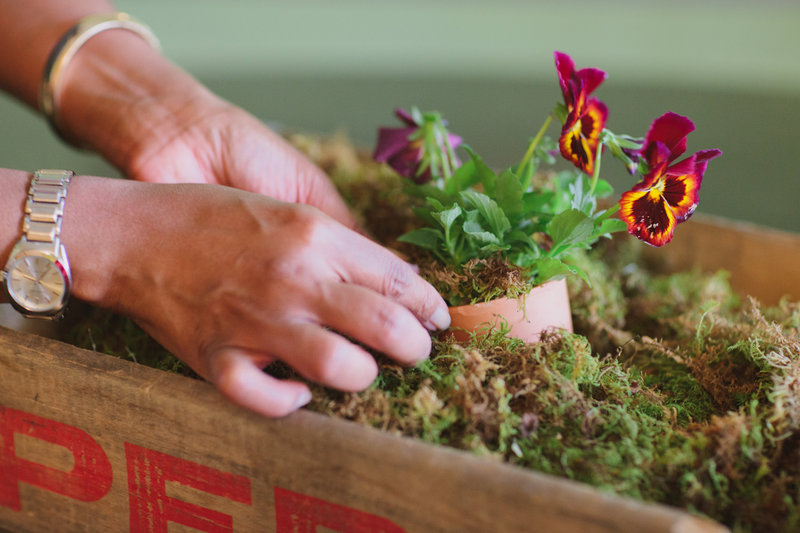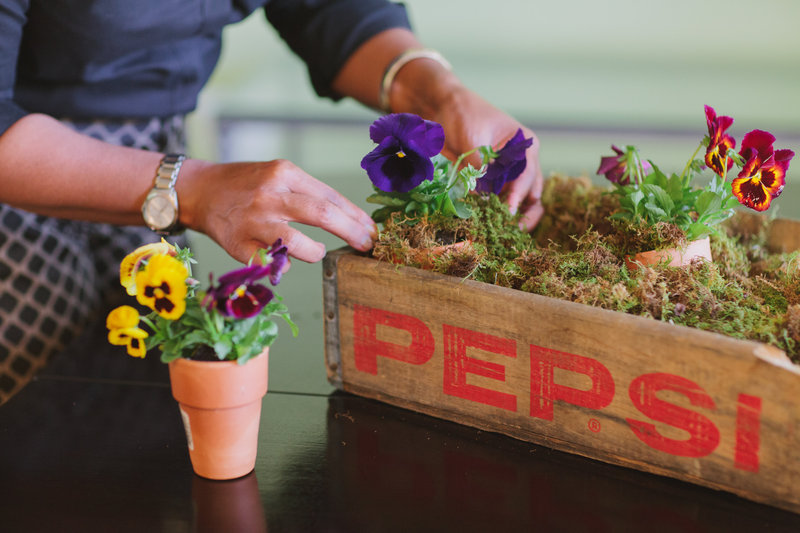 Step Three: Place the terra cotta pots in the container among the moss.  Also, place the moss around the top of the pots to cover up the soil.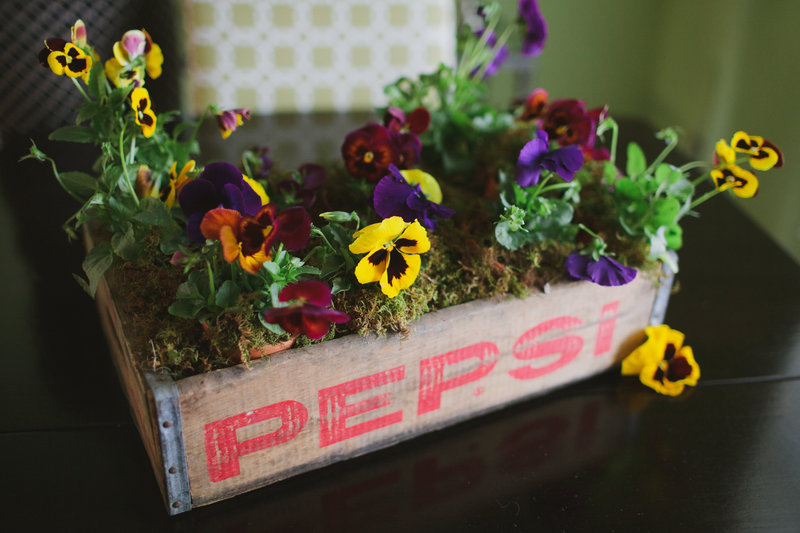 There you have it!!