Project and Photos By: Danyelle Mathews
Wanting to add a pop of color to your escort cards without breaking the bank on more fresh flowers? These easy-to-make crepe paper flowers will give you the look you're craving and save you some cash.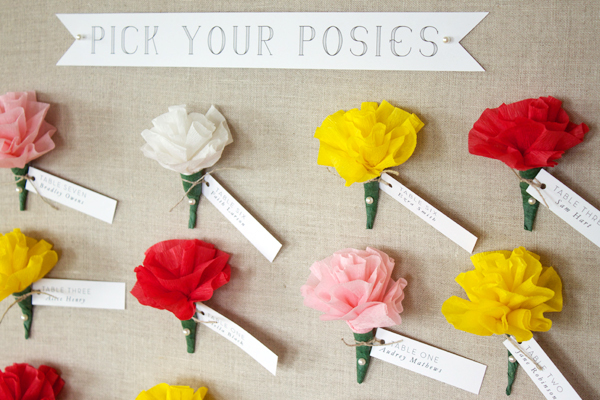 Materials
crepe paper streamers
floral tape
scissors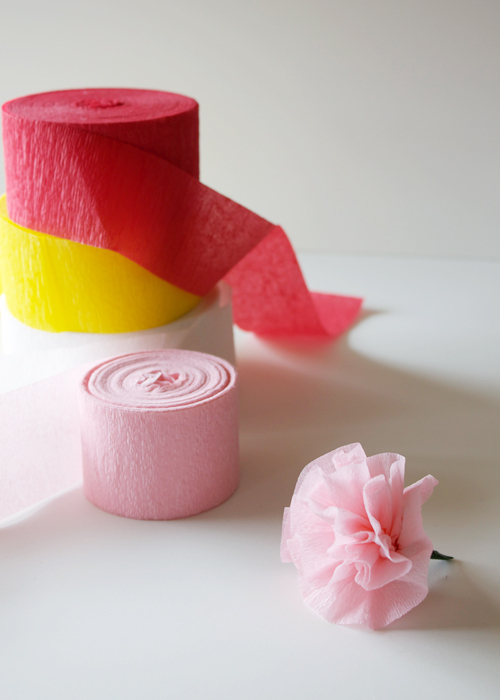 Step One
Begin by cutting a length of crepe paper to 36".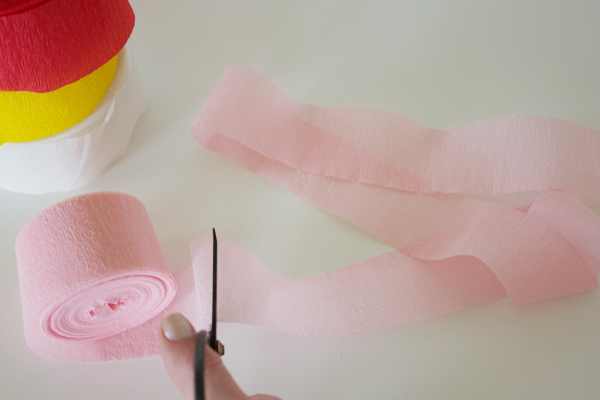 Step Two
Fold one end in about 1/2" and pinch at base.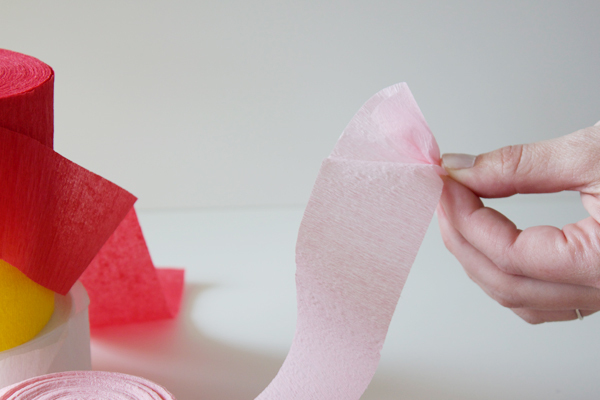 Step Three
Wrap 1" of the streamer around the center and pinch at base. Repeat this step, working around the flower until you're left with a 3" long tail.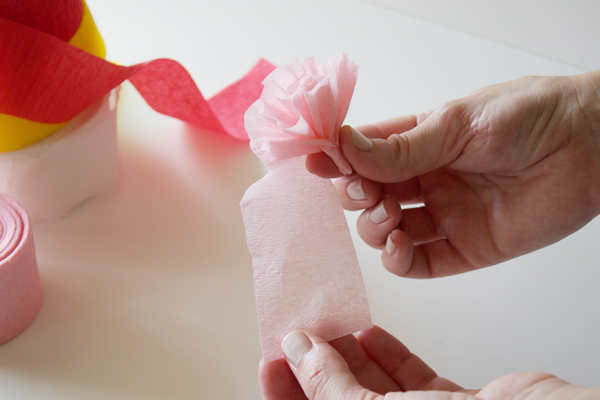 Step Four
Fold the 3" long tail in half lengthwise.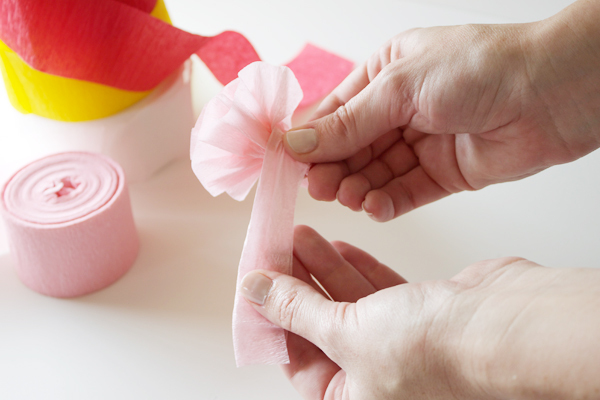 Step Five
Wrap the folded tail tightly around base and pinch.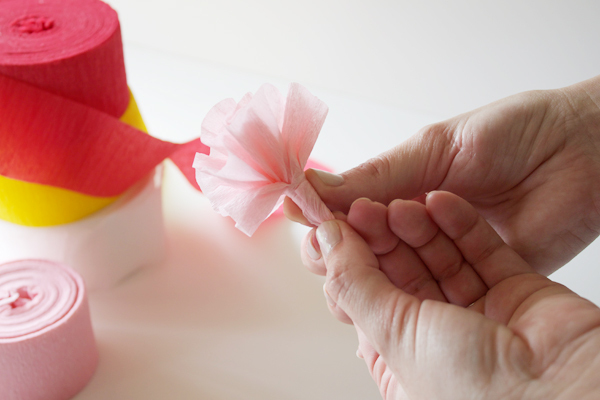 Step Six
Wrap floral tape around the base of the flower on down creating a short stem. Trim floral tape with scissors.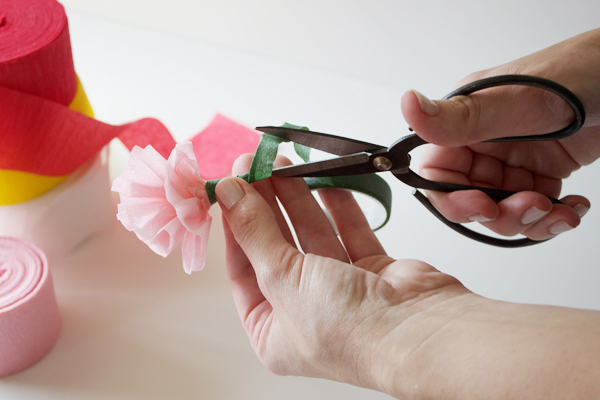 Step Seven
Add paper tags to the flowers with guests names and seating instructions using twine. Pin the flowers to a linen covered bulletin board for a simple, colorful display.