Project and Photos By: Jennifer Kirk
Color printing can make up the bulk of the cost for invitations. Below is a budget-friendly way to add interest and color to simple black and white invitations with bright fabrics and patterned paper.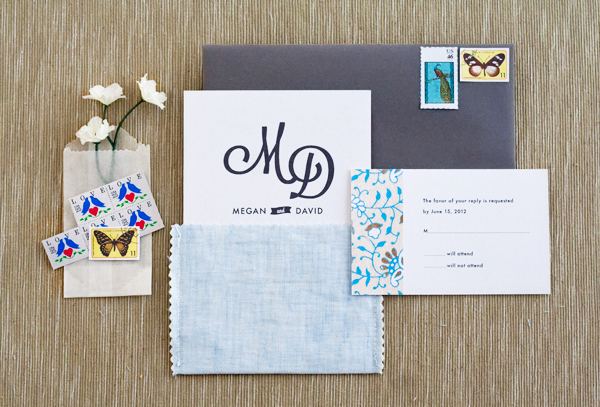 You Will Need...
Materials:
Fabric
Patterned papers
Spray mount
Tools:
Sewing machine
Rotary cutter
Pinking shears
Corner rounder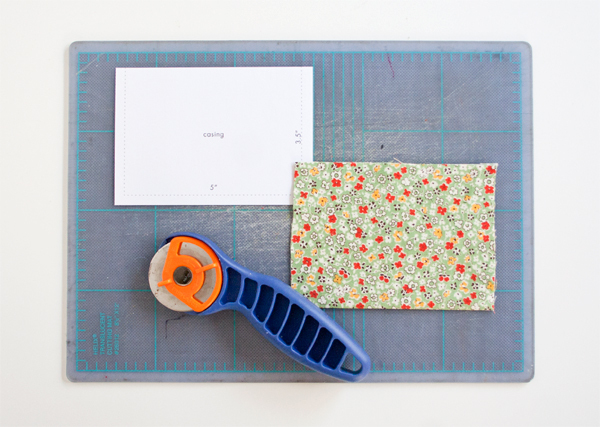 Step One
For invitations that will go inside an A7 envelope (5.25"x7.25") cut out 5"x7" fabric rectangles. (You can use the downloadable PDF as a guide for both the fabric cutouts and invitations.)
Step Two 
Fold fabric in half. Sew each side closed with a straight-stitched, 1/4" seam.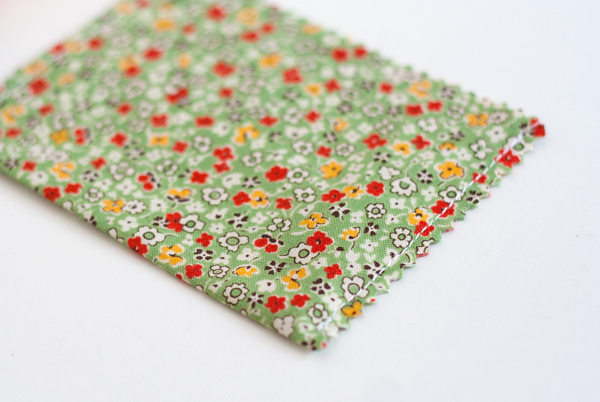 Step Three
With pinking shears, trim the very edges of the sides and top. Your finished pouch holds a 4.35"x6.5" invitation.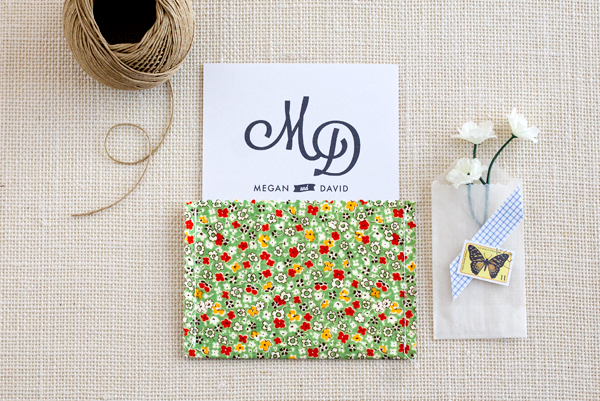 Patterned Envelope Liners: Step One
To line "announcement" envelopes (a straight envelope flap), first cut out paper rectangles measuring 6.75"x4".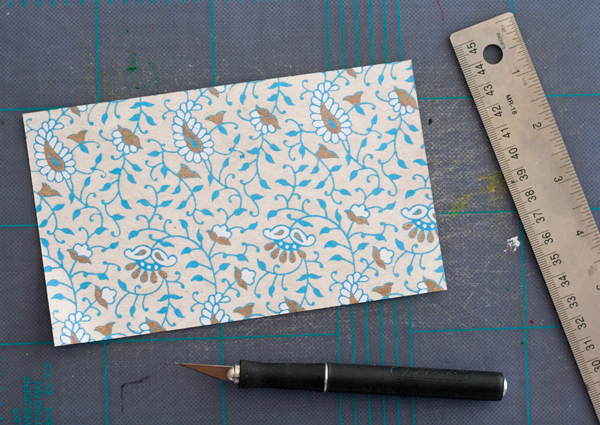 Step Two
Round the top corners with a paper corner rounder and lightly spray the back of the paper with spray mount.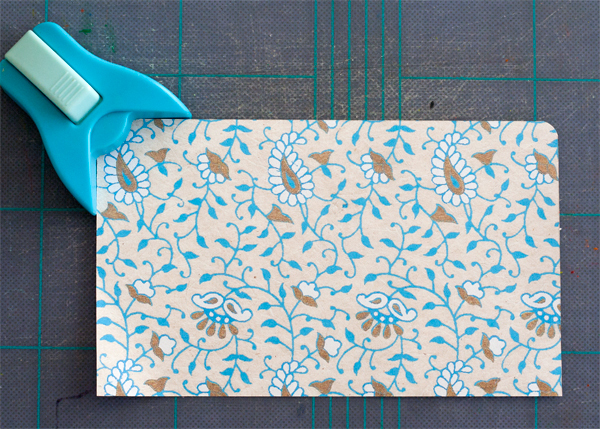 Step Three
With one hand, pop the envelop open. With your other hand, gently guide the paper partway into the envelope, rounded corners towards the top. The backside is sticky from the spray mount, so take care not to let it adhere to the envelope.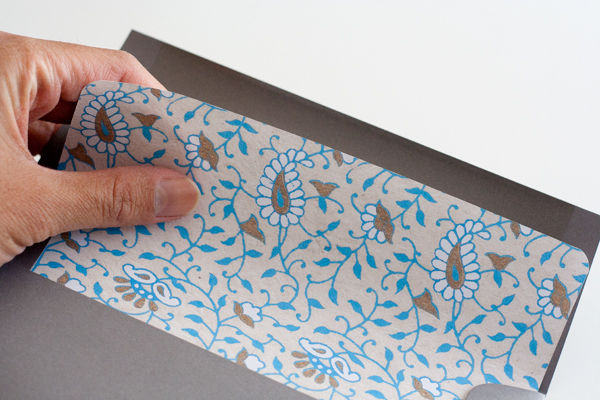 Step Four
Align the top of the paper so that it sits just below the envelope adhesive and the edges are even on both sides of the flap. Press down firmly, then fold the flap down to crease the paper with the envelope.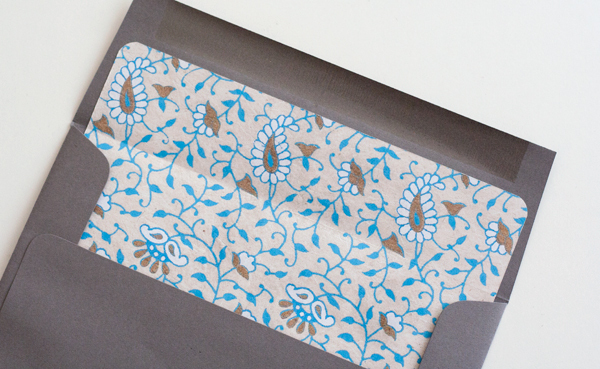 Step Five
Use scraps of paper to embellish RSVP cards, directions, etc.