Photos By: Mary Swenson
You simply can't go wrong with edible favors for your guests, and these super-simple cookies can even be customized with a special word or letters to make the favors even more significant. To make about two dozen cookies, you'll need the following ingredients: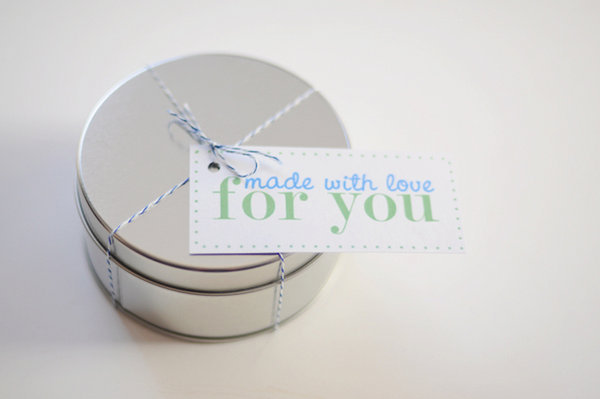 3 cups all-purpose flour
3/4 teaspoon baking powder
1/2 teaspoon salt
2 sticks of unsalted butter, at room temperature
1 cup sugar
1 egg
2 teaspoons vanilla extract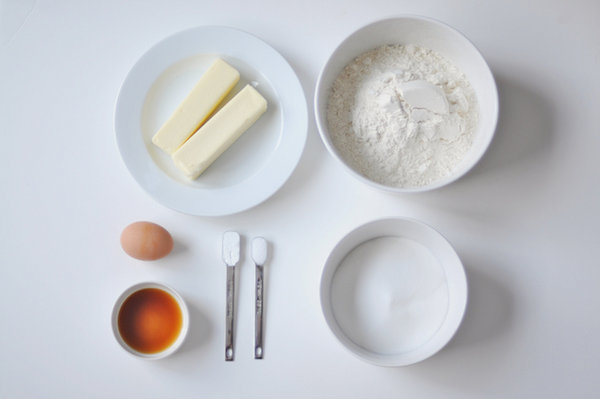 Whisk together the flour, baking powder, and salt in a large bowl. Beat butter and sugar with a mixer on medium-high speed until fluffy. Beat in egg and vanilla. Reduce speed to low, and add the flour mixture gradually, and beat until combined. Shape the dough into two disks, wrap each one with plastic wrap, and refrigerate until firm, about 1 hour.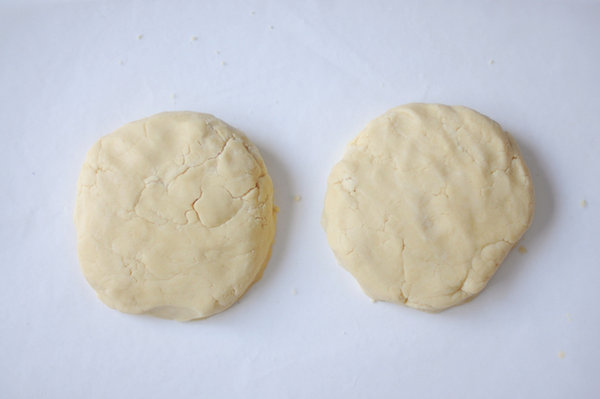 Roll out the refrigerated disk on a lightly floured piece of parchment or wax paper to a 1/8 to 1/4 inch thickness. Repeat with the second disk of dough, and put both disks of dough back in the refrigerator until firm, about 30 minutes.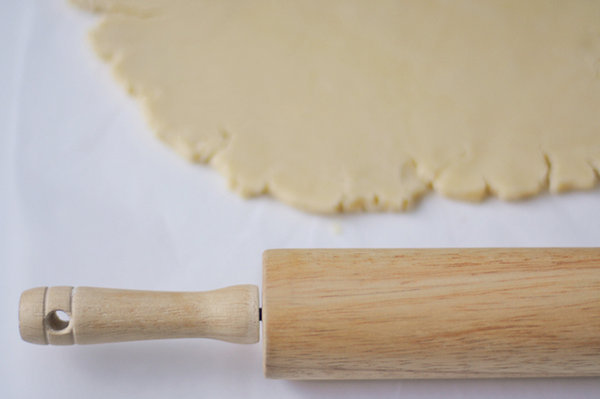 Use a cookie cutter to cut out cookie rounds from the dough. We used a fluted-edge cutter here for a decorative look, but any shape will work.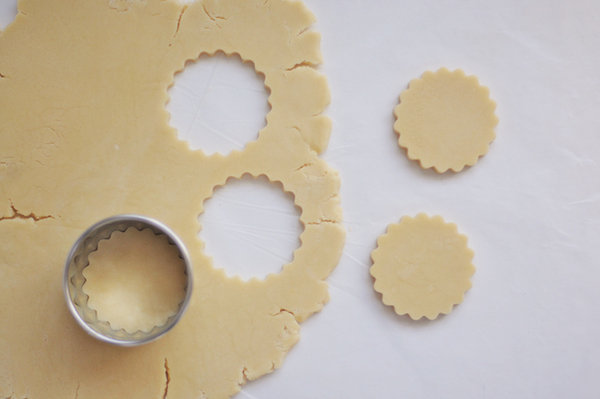 Then, using mini alphabet cookie cutters, cut a letter from the middle of each dough round. We chose the word "thanks" for our cookie favors, but you can use your initials, your wedding location, or whatever word you'd like. Just a hint: Keep it on the short side!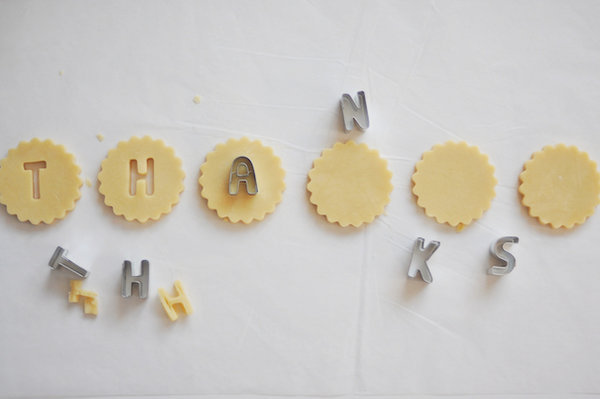 Bake the cookies at 350 degrees on parchment-lined baking sheets for 12 to 15 minutes, until the cookies are firm.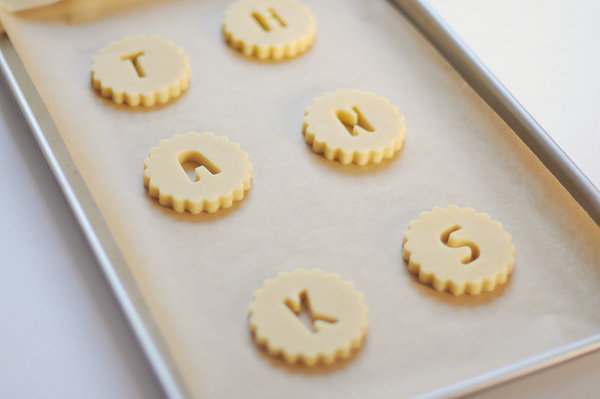 Let the cookies cool completely on a wire rack.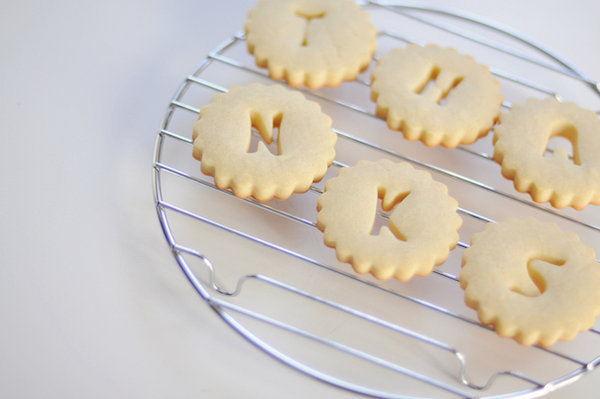 Once the cookies cool, you're ready to package them up. We slid ours into a glassine bag and made a label with the bride and groom's initials to affix to the back of the bag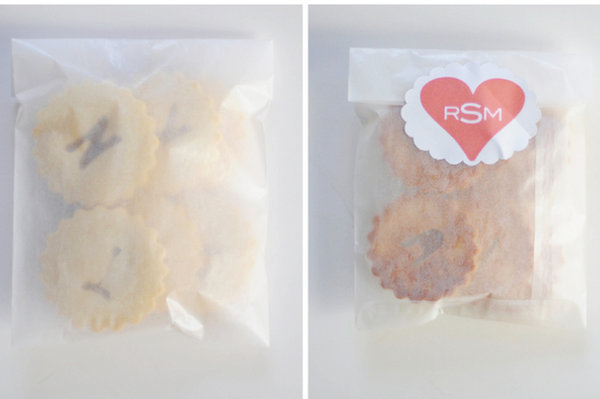 The packaging options for these cookies are endless! For something different, try a tin, a brown kraft box, clear cello bags...anything that can hold your cookies and can be embellished with a bit of pretty ribbon and a personalized tag will work. Have fun with it!