Project By: Victoria Hudgins
Photos By: Pictilio
Pies are quite the dessert trend these days. They are sweet to serve year round, filled with seasonal produce.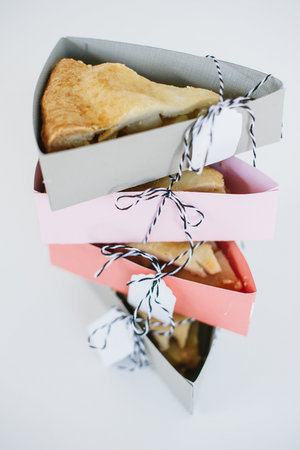 Guests can bring home a slice of sweetness with this simple pie box paper template project.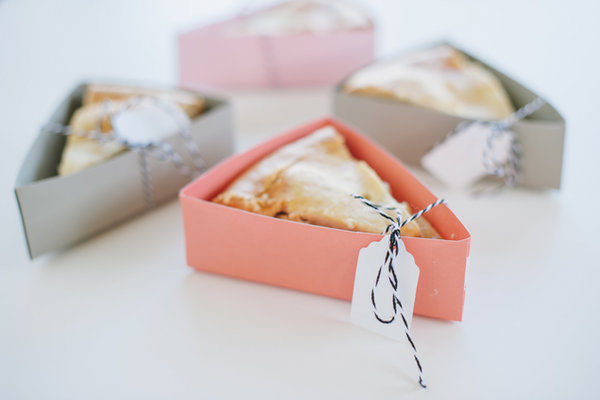 Step One:
To make the boxes, first print out the paper template
here
and cut along the outer lines.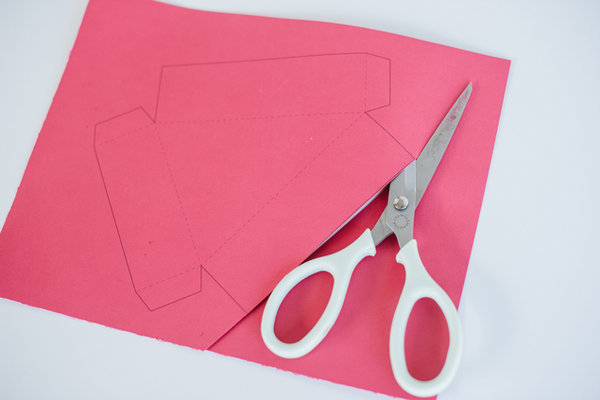 Step Two:
Fold the dotted line inward to create the box. Secure with a small amount of glue and let dry.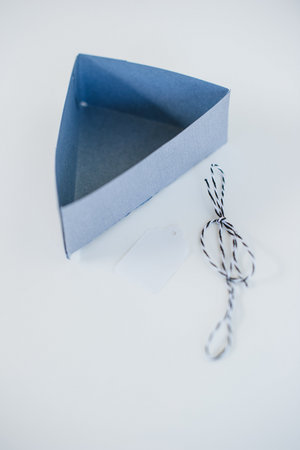 Step Three:
Fill with pie!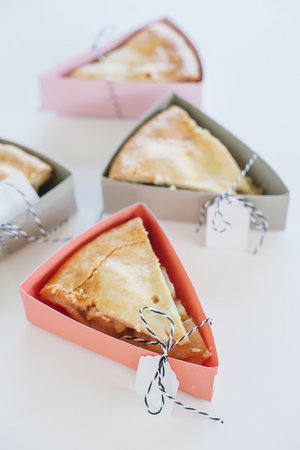 Step Four:
Use string to tie the box up and add gift tags for a pretty favor presentation.