By: Victoria Hudgins; Photos by Jocelyn Noel
Send guests to their seats Old World Venetian style with these simple plaster flower escort cards. They'll pin into just about anything, but I adore the chic look of them lined up on art canvases.
Materials: Fake flowers (you can buy them in bulk at the dollar store), Plaster, Water. Play around with the different varieties of faux florals, we found that the more rose petal varieties held the plaster the best.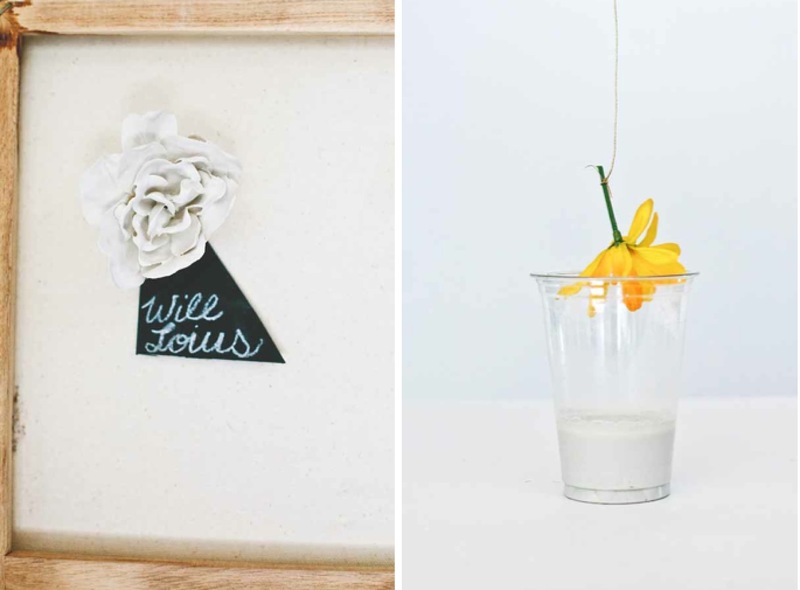 Step One: Mix your plaster according to package directions in a small cup or bowl. Only mix enough to use in about 5-7 minutes so the plaster doesn't harden.
Step Two: Snip off the stems so that just a flower and small amount of stem is showing. Tie a string to each shortened stem and then dip into the plaster mixture.  Use the end of the flower to swish it around and fully cover.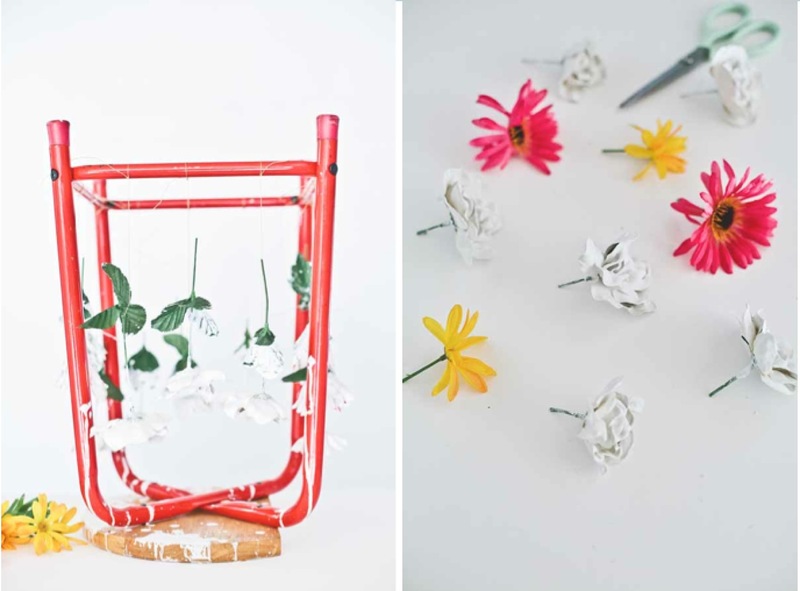 Step Three: Tie up over a drop-cloth and dry completely.
Step Four: Poke the ends of the flowers through a simple escort card and attach to an art display to assist guests in finding their seats!