Project and Photos By: Chelsea Fuss
For the bride who loves the seaside, tradition, and classic, clean lines, this might be just the right bouquet! It's easy to make and costs around $45. Another great thing about this recipe is that the flowers are available year round!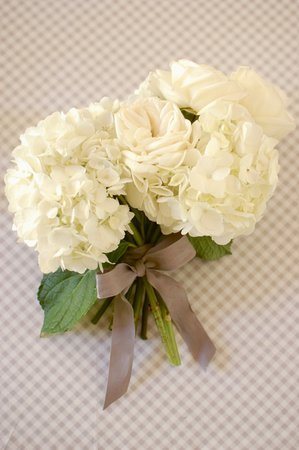 Supplies:
flower clippers
twine
scissors
ribbon
bucket with water
vase
full-length mirror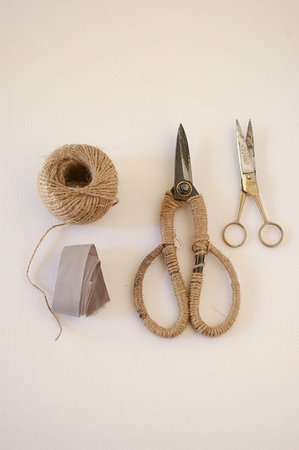 Flower Recipe:
5 open white roses (make sure they aren't all the way open because they will open quickly once the bouquet is made).
8 white hydrangeas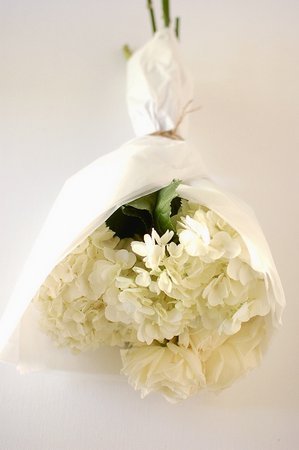 Step One:
Remove the leaves from the roses and the lower leaves from the hydrangeas. Keep the leaves at the top of the hydrangea stems as they will help frame the bouquet.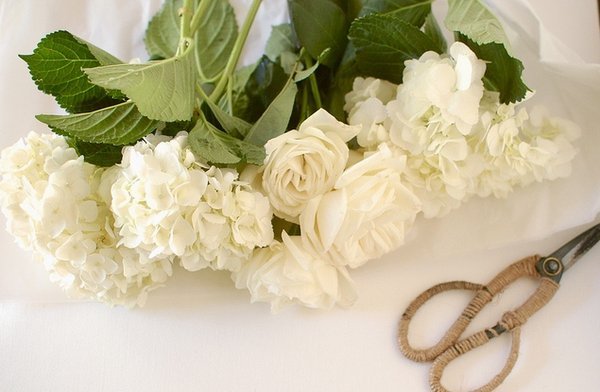 Step Two:
Gather three hydrangeas in one hand (tip: in the left hand if you are right-handed or vice versa).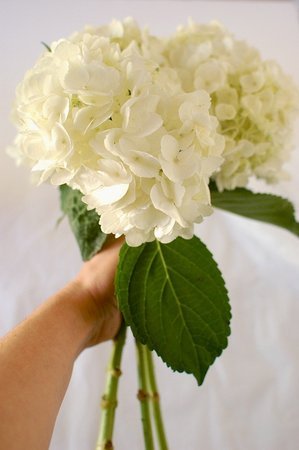 Step Three:
Add a group of roses, each stem at varying heights. Fill in the holes with hydrangeas.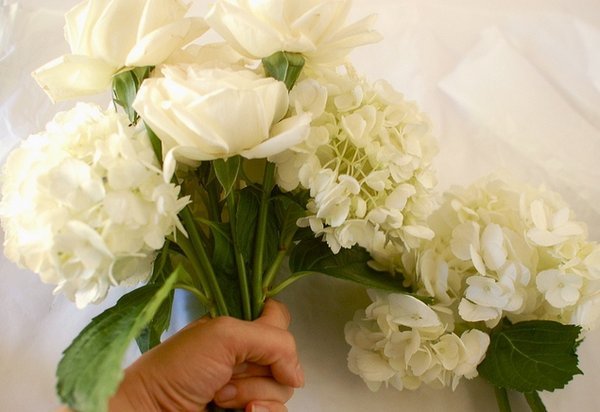 Step Four:
Hold the bouquet in front of you and look in a full-length mirror to make sure that the shape is how you like it. Make any adjustments and tie with twine.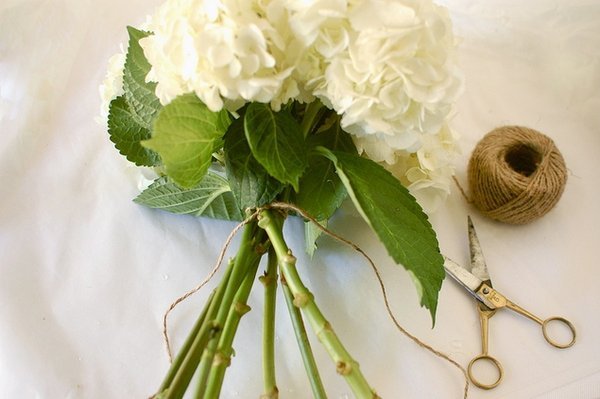 Step Five:
Clip the stems short.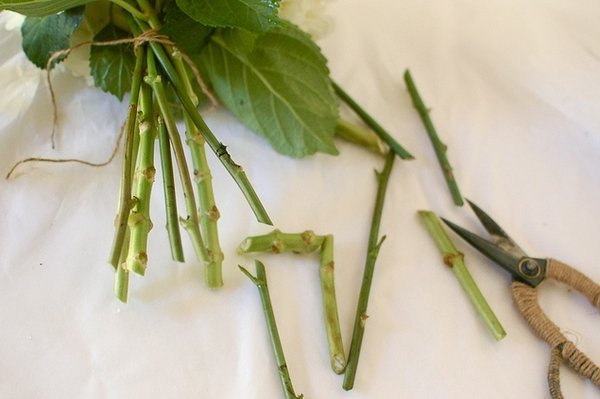 Keep in a vase in a fridge (away from fruit and food) and add the ribbon a few hours before your ceremony!