Project Design By: Victoria Hudgins 
Having a wedding in the fall doesn't mean that you are stuck with a palette the colors of changing leaves. This project is a perfect example of a way to incorporate pinks, pearls and oh-so-trendy neon even in the fall. With a bit of glitter and ribbon, pumpkins make an excellent table number presentation.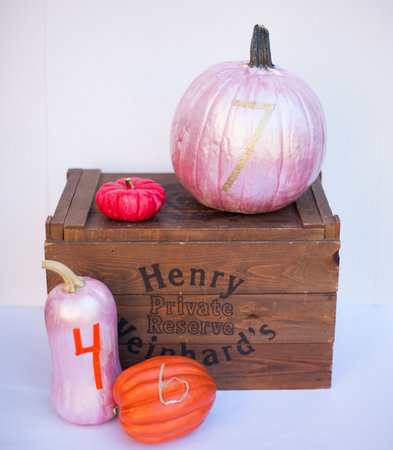 Step One:
Cover each stem with tape or foil and spray the pumpkins with a matte white spray paint base. Once dry, use acrylic paints and a small foam paint brush to paint a color on. I used the pearlized paints from the Martha Stewart collection and they gave a gorgeous gleam to the finished pumpkins.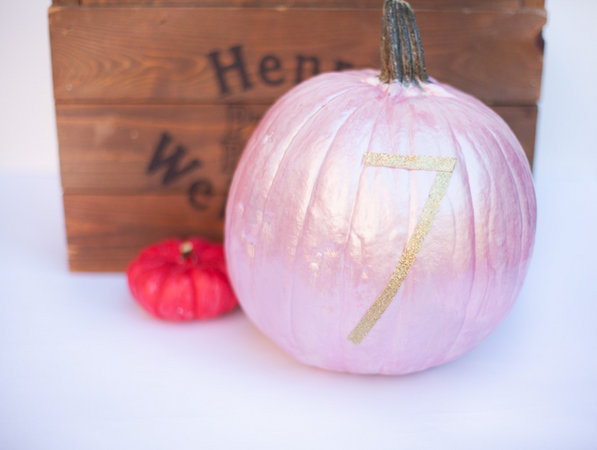 Step Two:
Gather a selection of textured ribbon to use as the table numbers. The wide gold glitter was my favorite. Using glue, mold each section of ribbon into a number. Do this first, on a craft board or table. It makes attaching them to the pumpkin much easier.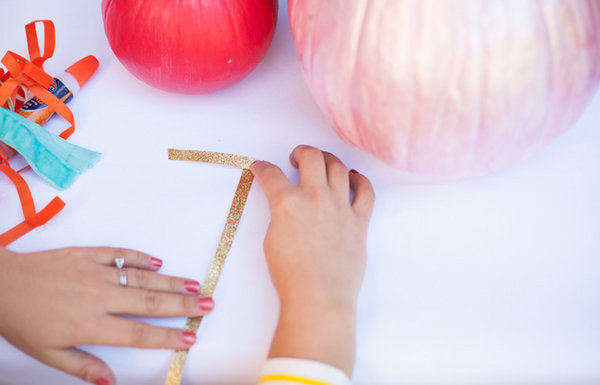 Step Three:
Using glue, attach each ribbon number to the coordinating pumpkin.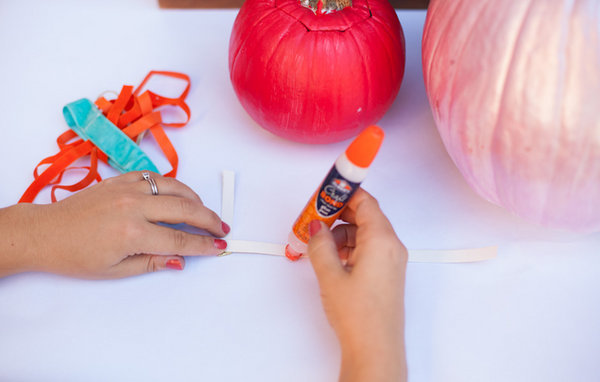 Step Four:
Creatively display a grouping of pumpkins on a tabletop. Use old crates and small bright pumpkins to complement the pastel colors.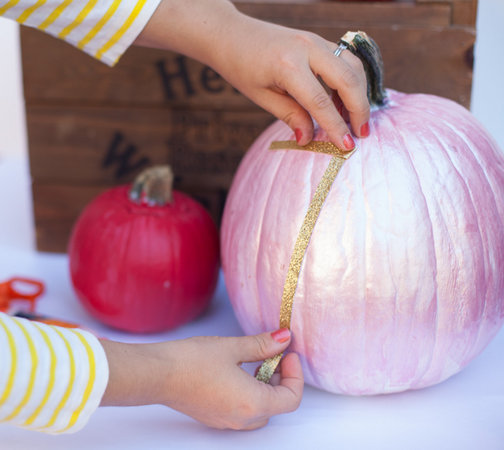 Tip:
If you want your pumpkins to do double duty, you can turn them around so you don't see the number and adorn the front of your ceremony site! Be sure to enlist the help of a close friend to place the pumpkins on the correct tables during the cocktail hour. Voilá! Twice the design impact for one afternoon of work!