Photos By: Chelsea Fuss
What could be a more ideal fall wedding favor than flower bulbs? Your guests (local and out of town) can bring these sweet bulbs home with them to plant and then enjoy the following spring.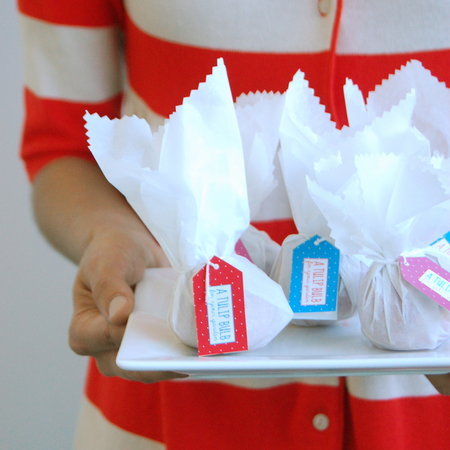 We wrapped tulip bulbs individually with parchment paper from the grocery store, then trimmed the paper with pinking sheers.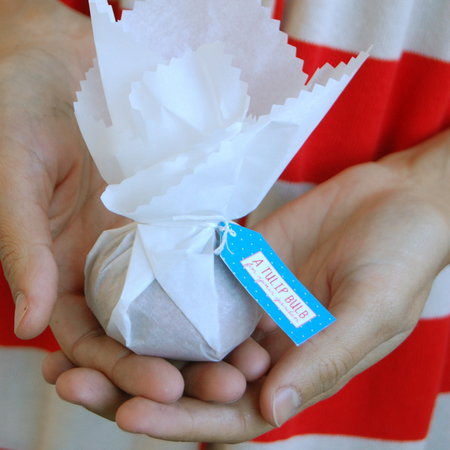 Cute Tag Templates: Download the adorable tag templates by clicking
here
.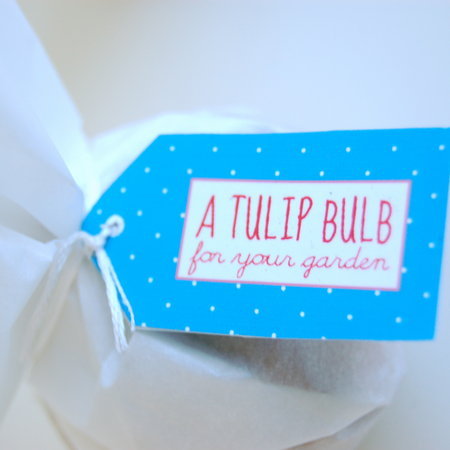 Planting Instructions:
The tag templates include easy planting instructions.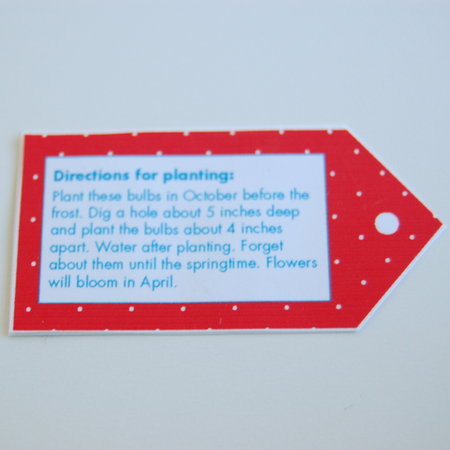 An Array of Colors:
Match your wedding theme with the array of fun color combinations in the template download! (See link to templates in the comments below).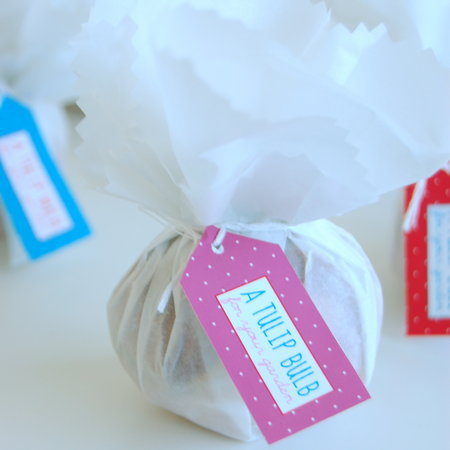 A Budget-Friendly Option:
At just $0.45 per favor, this cute DIY is easy on the budget.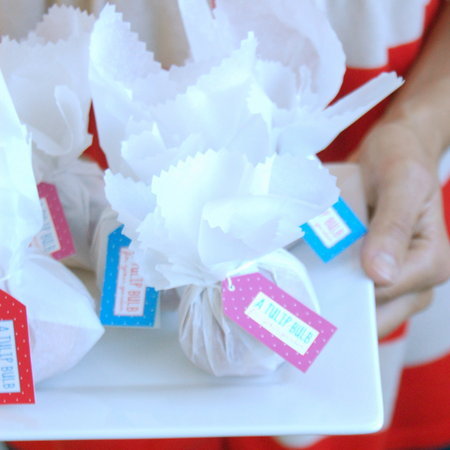 Cute, Easy, and Thrifty!
The project is so simple, and the gift- something every guest can enjoy!
Paperwhite Kits:
If you want to give a more substantial gift- try a Paperwhite kit! Click for the template
here
.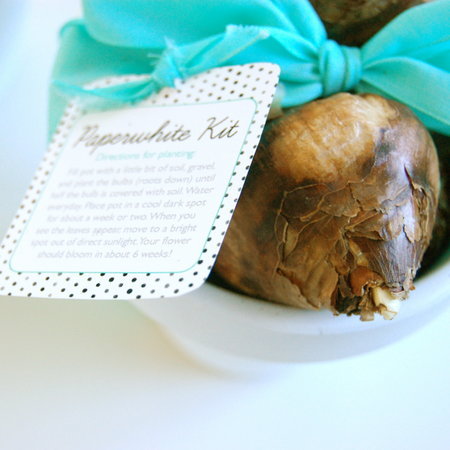 Simple Pots:
To make these sweet gifts, we spray painted terra cotta pots white, and filled them with gravel and bulbs (Paperwhites only need gravel and water to grow)!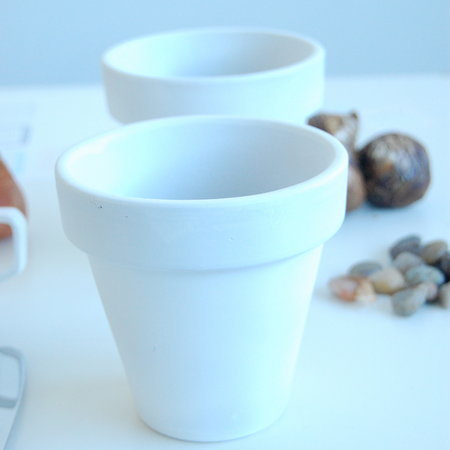 Pretty Tag Templates:
The favor can be adorned with a stylish DIY tag, complete with planting and care instructions! Find the template download
here
.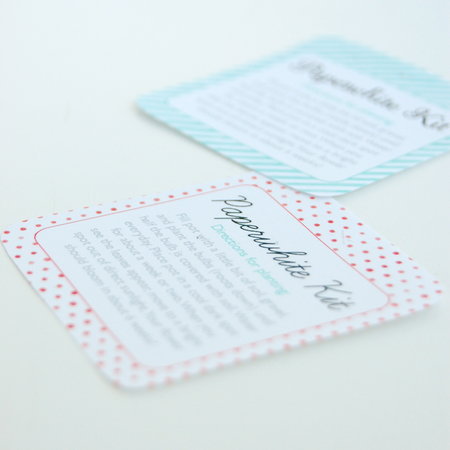 Ribbons and Bows:
Secure the gift with ribbon and this simple project is complete. (See link to tag templates in the comments below).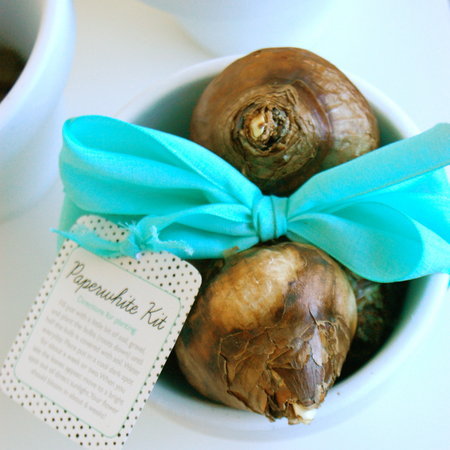 Sow Seeds of Love:
A unique and memorable gift, for sure! Happy Planting!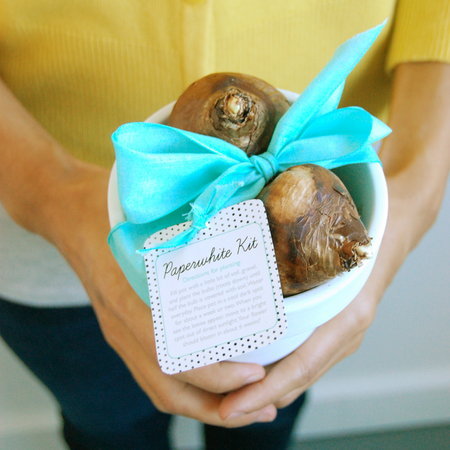 Photos By: Chelsea Fuss