Project and Photos By: Chelsea Fuss
Have a 4th of July picnic, summer shower, or casual outdoor wedding to plan? Here's a red, white, and blue inspiration story from party planning expert, Chelsea Fuss!
Outdoor Party Venue:
Chelsea chose a shady spot on a farm - a spacious venue for an outdoor party.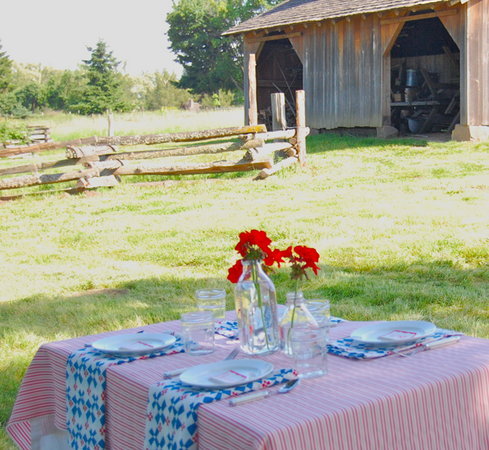 Foundations:
She layered a red and white striped tablecloth with country-style patterned fabric for each place setting.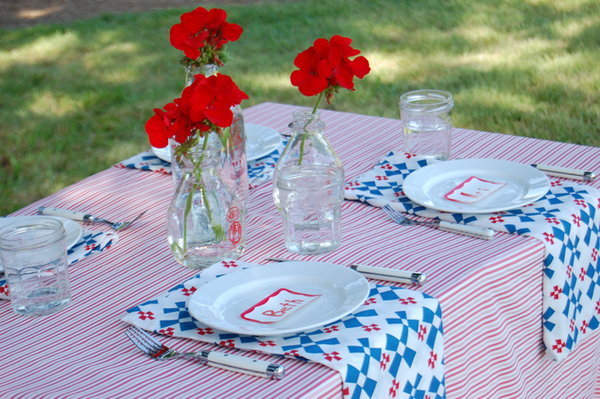 Simple Blooms:
You don't need a lot of stuff to create a pretty tablescape, just a few fresh cut blooms from the garden will do.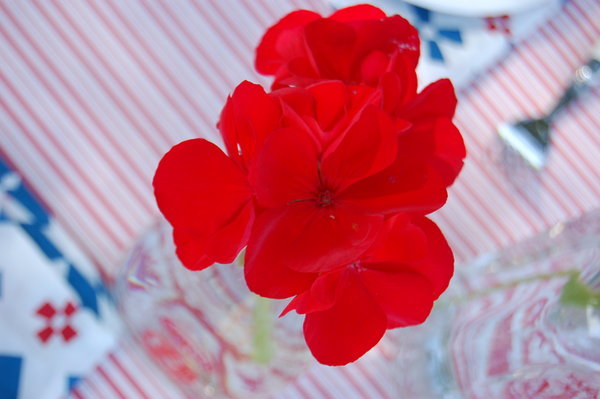 Creative Glassware:
Chelsea used glass milk bottles as vases, keeping with the farm/country vibe of the setup.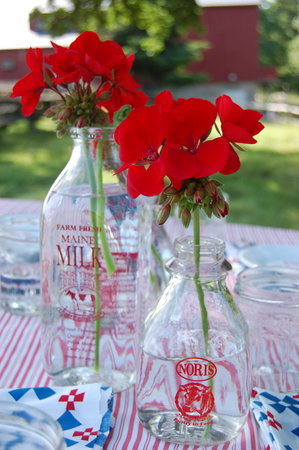 Color Palette:
Although Chelsea chose a summer red, white, and blue color palette for this inspiration story, you can take note of her simple layering concept and apply your own colors!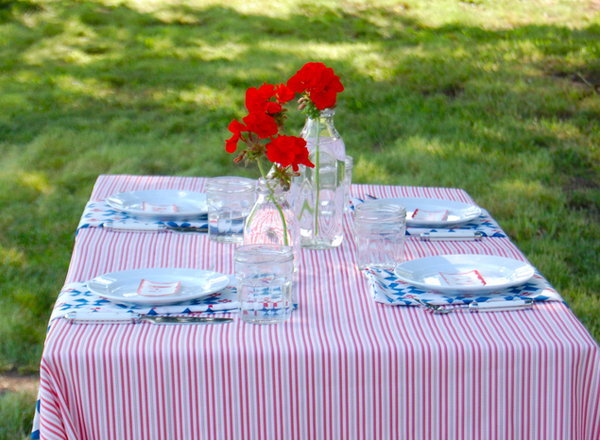 Handwritten Charm:
For place cards, she used handwritten name tags (which is a great idea if you're looking for ways to get your guests to mix and mingle)!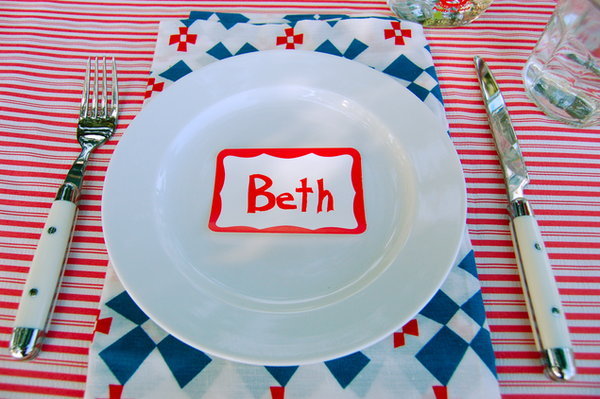 Summer Days:
This easy and inexpensive concept can be used for any number of sweet outdoor summer celebrations!