Project and Photos By: Victoria Hudgins
Here's a crafty and inexpensive way to make bunting!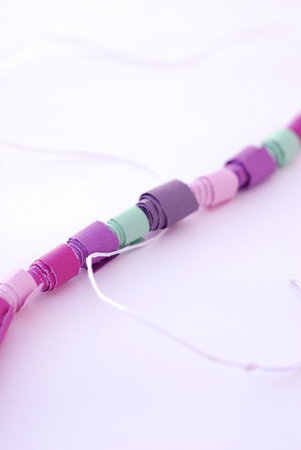 Made in mass they will give you a gorgeous backdrop for desserts, a reception or a shower. They would also look amazing lining the aisles of a ceremony.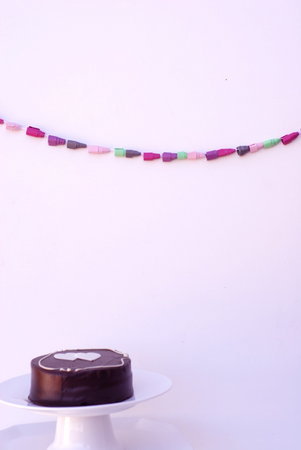 Step One:
Choose about six different papers to work with, in coordinating colors and textures.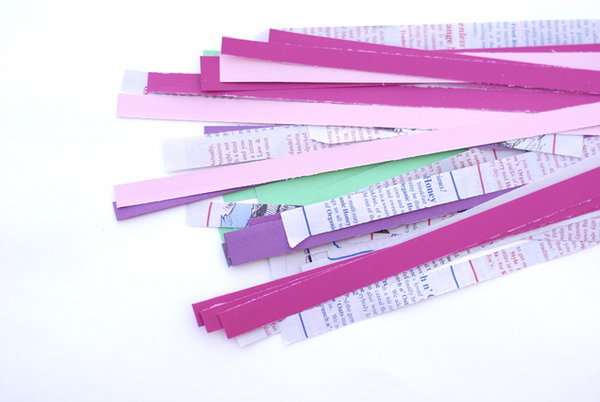 Step Two:
Use a paper cutter to cut .25 inch wide strips of paper, the entire length of the paper.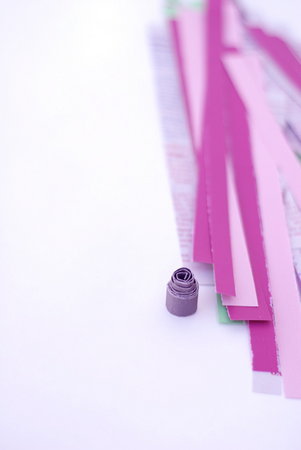 Step Three:
Once all the strips are cut, begin rolling the paper strips individually into themselves. Roll each strip going down a bit to create the basic shape of a bullet.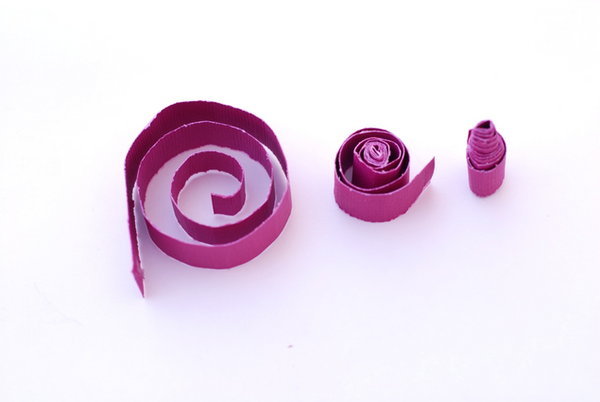 Step Four:
Use a small dab of glue (or glue dot) to end each individual roll.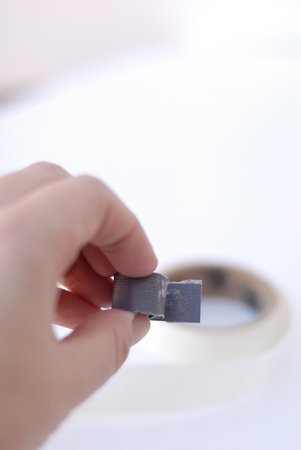 Step Five:
String your rolls up, mixing colors and texture as you go. Use a simple kitchen twine or other embroidery thread for this.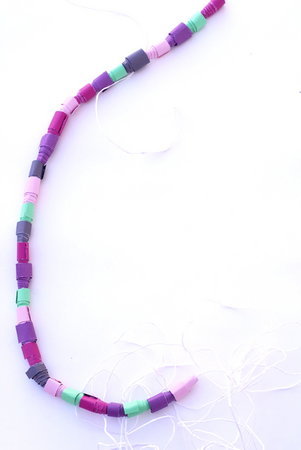 Display Tip:
Hang your creation up above tables, lining a tent, or in succession on a wall for a gorgeous and fresh bunting presentation!